Deejay Jukic has been a local Canberra creative for years, with an impressive portfolio of photography, blogging, fashion, retail and styling under her stylish belt. In 2017 she shows no sign of slowing down, with her active wear label, We Are Found Active, going from strength to strength since its inception in 2016.
How did the concept for We Are Found Active come about?
To be honest, We Are Found Active originated from when I wasn't in a good place. Following a bout of anxiety and depression and then the breakdown of my marriage – I was truly lost.
During the anxiety, I started going to the gym with a PT as a motivator to get out of bed. This was one of the things that helped me improve as I found that when I went to the gym my mood lifted and was further enhanced when I wore bright and bold gym wear.
Looking around the stores I couldn't always find what I liked. Add on the extra life trauma to my experience and I finally decided that it was time to find myself. So, using my background in women's fashion styling, sewing and owning a store I began my journey into design.
What is the We Are Found Active philosophy?
My philosophy for We Are Found Active is essential that we all need to take the time to find ourselves. I realised through my own struggles that health and happiness could not just be found in an ephemeral moment. It is a lifestyle choice.
I hope to inspire other women to begin their own journey of self-discovery and to be more. While most would say it is just a gym brand, to me it's something more – it symbolises a lifestyle choice, a choice to invest in yourself and discover yourself.
I want my muses to feel stronger and more determined. Simply better than who they were yesterday because progress is progress no matter how fast or slow.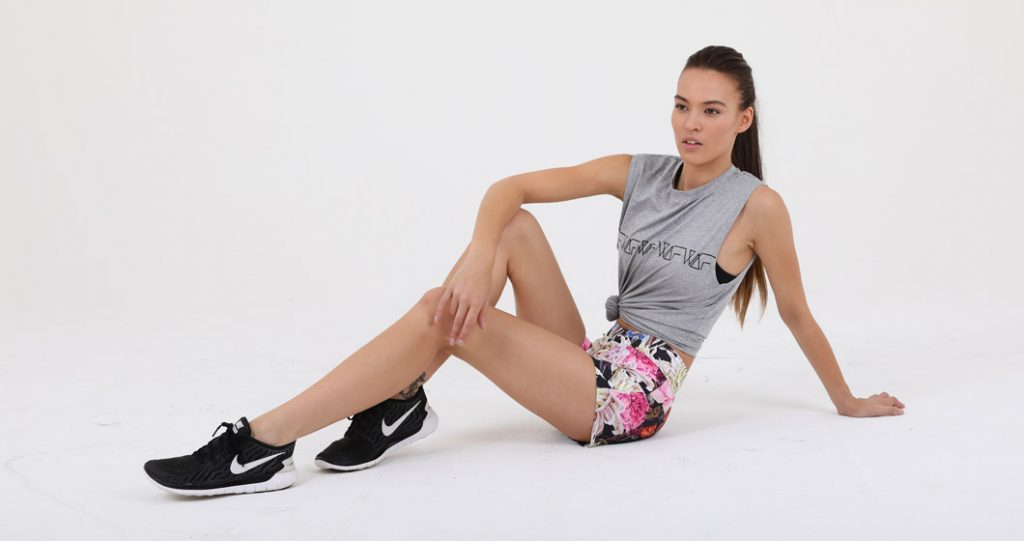 What is the meaning behind the label's name?
Driving in the car with my cousin in Melbourne I had just finished a styling course and was brainstorming names for my personal styling business. Though styling I always thought I could help women express how they feel on the inside and 'We Are Found' just fit.
This was about four years ago and I made an off-the-cuff comment that We Are Found also sounds like a clothing brand. Fast forward to today and it just felt right to peruse it with this under the brand name as it comes down to my core philosophy – that it's important to discover who you are and what your life's purpose is to be truly happy.
Describe your design process.
I am a highly visual person. So when it comes to design I literally get out the scissors and glue stick, and source images from my own photography, pop culture and industry reports.
From this, I draft up some sketches that I send to my manufacturer, which then are converted to an industry sketch for me to approve, to make into a sample. With the sample I put it to the test in the gym, changing seam allowances and general fit until I am happy with how it wears.
What product items are currently available and what do you love about them?
I have prototype crop tops and singlets in the works but for now, I am only selling tights.What I love about my tights are that they are high-waisted. Having inherited hips and a 'bootay', I found it important to cater to girls who are a little bit thicker and like to squat.
Nothing annoys me more than having to pull up tights while working out. I was sure to make my designs sit high enough so that you don't need to worry who is behind you in the gym.
What was it like launching a new label from the ground up?
I launched just after I came back from September 2016 Fashion Week. After being incredibly inspired by all the fashion I shot on the runways, I decided to let my fear go and just give it a go. It's a really daunting experience to put your designs out there for everyone to criticise and you quickly learn you can not make everyone happy.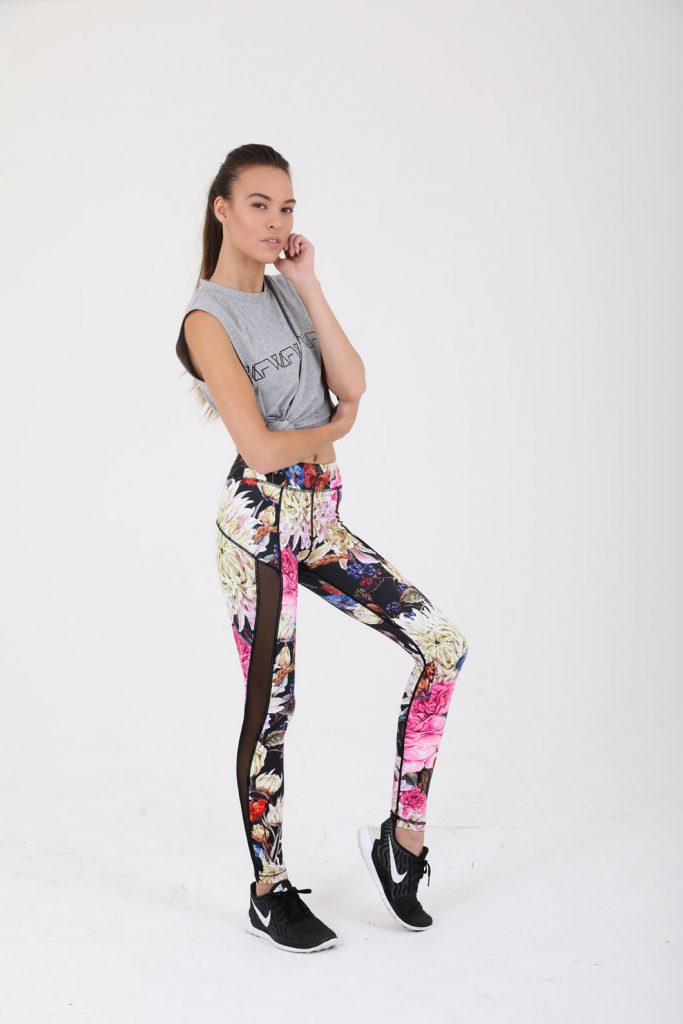 Where do you see the label in five years' time?
I would love to be sold in boutiques across Australian and in New York representing the Aussie market.
What is on the horizon for We Are Found Active? Any new collections/designs coming soon?
For now, I want to get people familiar with my brand, the cuts and quality of the garments. Once I've developed enough support I will definitely expand into crops, tees, singlets and perhaps explore blurring the lines between fashion and sportswear with the introduction of sweaters and bombers that could be worn not just in a gym sense.
What do you love most about your job?
My experience of walking into a gym or a yoga class and seeing someone wearing my tights, or getting tagged in videos and photos of people dancing in my tights and walking up mountains. I smile so much because all these people are doing something they love while wearing something I have made.
What are your inspirations when it comes to design?
My inspiration comes from so many facets of my life – my experiences in New York during Fashion Week, the runways I shot, my friends of which many are dancers, and the music I listen too. All of these influences amalgamate together for me to draw inspiration from.
Click here for me about We Are Found Active 
Image credits
Model: Sinead Carpenter 
Hair Axis Hairdressing