Whether you're into that hipster vintage style or a bit of old-world glamour, you can always find that unique statement piece at your trusty local op shop, and for a fraction of the price compared to chain retail items!
Next week we celebrate everything old that is new again for National Op Shop Week 2017 from 27 August to 2 September.
Local op shops are an integral part of the community offering welfare services, meaningful work and most importantly (for a shopaholic like myself), fashion with conscience – the practice of re-using, recycling and re-inventing fashion.
In Australia, 83 percent of women have clothes in their wardrobe that they have only worn once or twice, and 62 percent own clothes that have never been worn or still have tags on.
In 2016, Salvos Stores diverted 30,000 tones of donated items from landfill. During National Op Shop Week, Salvos will be holding in-store events throughout NSW, QLD and ACT to spread the message that by shopping at and donating to Salvos Stores the community is helping the environment by recycling and reducing landfill, resulting in a much happier outcome for pre-loved items.
Eco-stylist, TV fashion commentator and ambassador for Salvos Stores Faye De Lanty says the lifecycle of a garment in Australia has been reduced to almost a "single wear", with Australians purchasing over 20kg of new clothing each on average per year.
"Over 90% of what the community sends to landfill can be reused and resold, and by saving it from landfill you're helping the less fortunate, while getting an eco-chic look for less," she explains.
During National Op Shop Week in-store activities at Salvos Stores will include:
-A 50 percent discount on everything on Monday 28 August (excluding new items) across all Salvos Stores in ACT. Click here to find a store near you.
-A free in-store upcycling and styling workshop with Salvos Ambassador Faye De Lanty at 2pm, Friday 1 September at the Salvos Store on Phillip Market Place, Phillip.
-Marvellous window displays using upcycling and styling skills.
-An online competition on Facebook where the public can enter to become the best "Style Revivalist" in their state with prizes for each state winner, and a $500 voucher for the overall winner.
"Australians can make a real difference to their community and the environment by taking part in National Op Shop Week. It's a win-win for people to get involved. You can clear out the closet or your garage of things you no longer require, and at the same time help others in need," General Manager of Salvos Stores Australia Eastern Territory, Neville Barrett, says.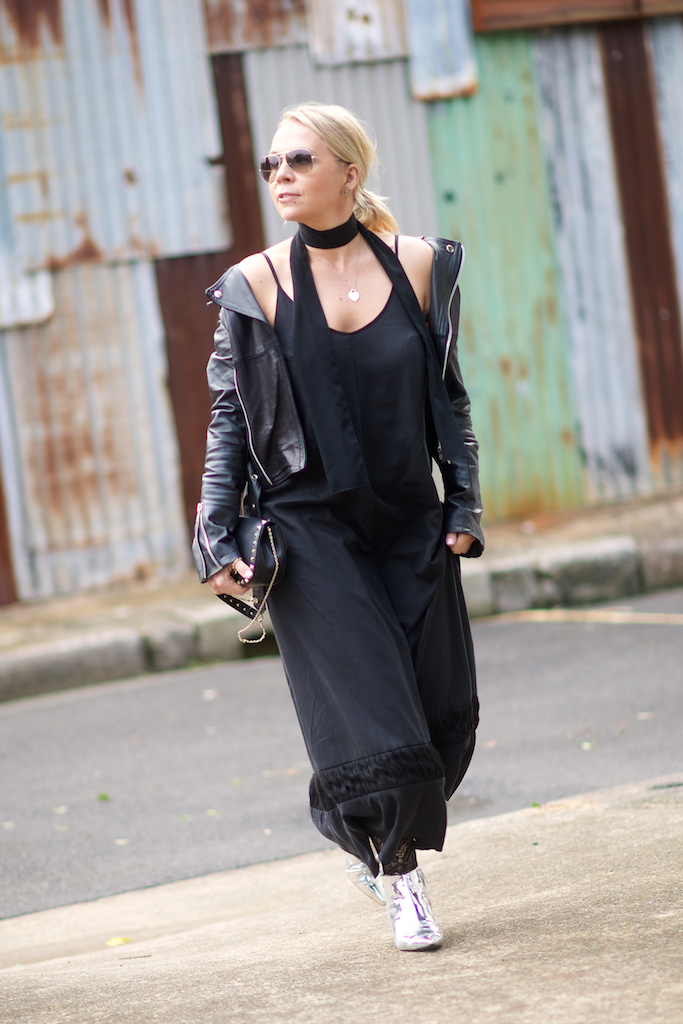 To help you celebrate National Op Shop Week, we've put together a list of some of our other favourite op shops in Canberra:
Vinnies
Click here to find a store near you
Canberrans are encouraged to shop at their local Vinnies store during National Op Shop Week to help them deliver programs locally that support people at risk and experiencing homelessness. The week is also a great time to shop for bargains and uncover vintage gems.
Designer Op Shop
18 Lonsdale street, Braddon
Featured in image
Situated just a couple of shops away from The Hamlet in Lonsdale street, the Designer Op Shop is extremely hard to walk past with its superb window display. Mother and daughter duo Sharyn and Taylor display one-of-a-kind items for any occasion or home with a range of pre-owned designer brands, vintage clothing, glass and home wares.
The Smith Family
Cnr of Launceston and Easty streets, Woden
With a range of designer brands, formal and casual clothing, The Smith Family store is a great choice to celebrate National Op Shop Week. The charity store is aimed at help young Australians in need to build a better future through programs, fundraising and support.
The Green Shed
Mugga Lane, Symonston, Flemington Road, Mitchell and Garema Place, Civic
Whether you're living on the north or south side of Canberra, there is a Green Shed near you. Turning trash into treasure, The Green Shed take unwanted items and sell them at bargain prices seven days a week. With the slogan 'every day's a garage sale at The Green Shed' this is the perfect place to pick up a bargain for National Op Shop Week.