Are you in need of a holiday and need to get away from your daily grind here in Canberra? Well, you're in luck, as Hyams Beach in Jervis Bay is your go-to place.
Just a three hour drive from Canberra's CBD is the destination for the beach with the whitest sand in the world, so if you don't have your summer tan on, don't worry the sand will be whiter than you and you'll be feeling like a tanned, relaxed goddess.
Set on the NSW coastline of the Shoalhaven region, the charming seaside of Hyams Beach is just the place you need to relax and forget about the hustle and bustle city lifestyle. Here are five things to do at Hyams to make an enjoyable weekend:
1. Take a scenic drive
Once the beach day is over, drive up to Huskisson and head straight to the popular Husky Pub for a pint and a feed with a picturesque waterfront view.
2. Experience the wildlife
The area is also well known for their tame wild kangaroos and parrots. If camping out is more your style, the Green Patch Camping Area is where you need to stay to experience the wonders of nature.
3. Stand-up Paddleboarding
At Jervis Bay Stand-Up Paddle Hire you can grab your own board and enjoy the sunset while standing on the crystal waters. Lessons are also available for the not-so-confident boarders.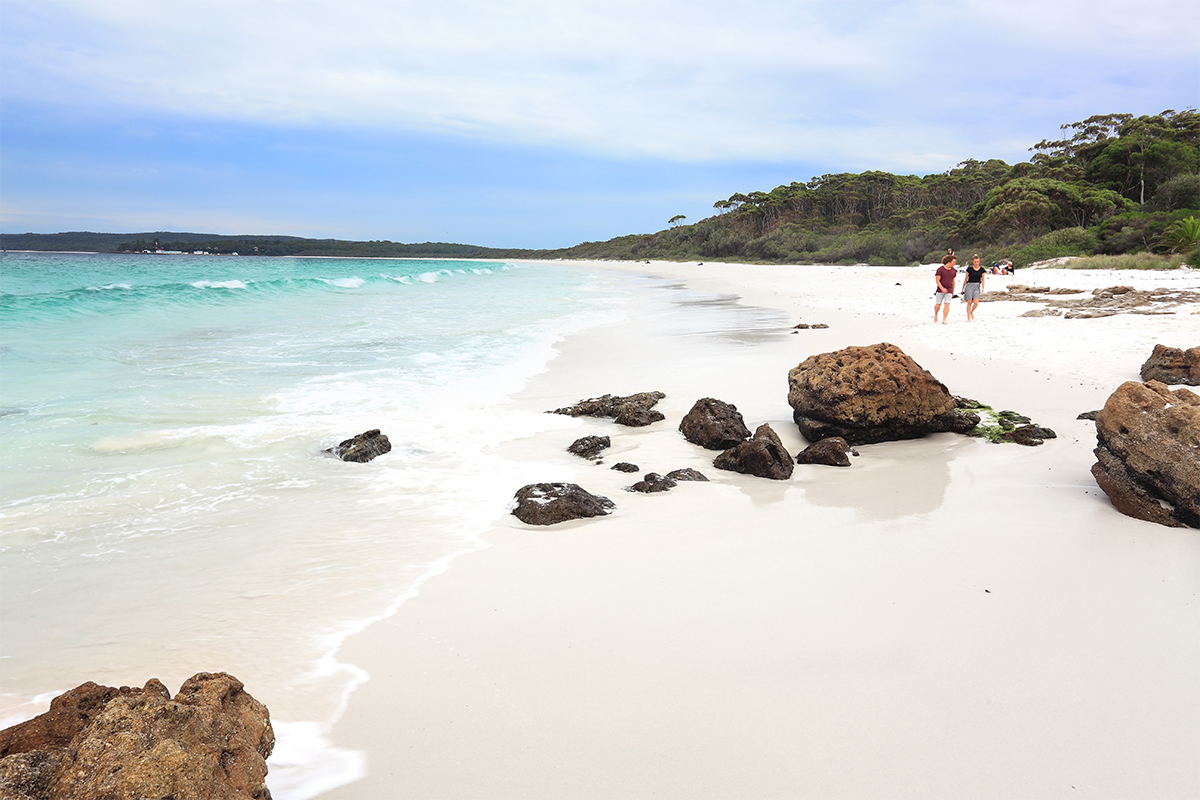 4. Adventures to the National Park
Booderee National Park is a stunning nature reserve with fabulous beaches and bushland to explore, as well as the haunted ruins of St. George's Lighthouse.
5. Have a picnic on the sand
Why not enjoy the soft, white sand some more and have a picnic or sweet treat with your road trip companion? This is the perfect way to catch some rays and enjoy a snack after a swim.
Whatever it is you get up to at Hyams Beach, it's a fabulous way to unwind and enjoy the small things in life while treating yourself to a stay at a lovely location at a luxurious beach house or seaside cottage.