Next Wednesday, March 8, marks International Women's Day and to raise awareness of promoting women's empowerment, education and gender equality, fashion giant Esprit has teamed up with UN Women National Committee Australia to launch a signature purple scarf campaign.
Although the cause achieves consciousness on a world scale, right here in Canberra we've contributed a little piece patriotism with our very own local fashion blogger Janette Lenk selected to be one the faces to launch the stylish collaboration.
Earlier this month, Janette travelled to Sydney were she spent the day modelling the new Esprit 2017 Autumn/Winter collection. For her individual photo she was asked to style the UN Women National Committee Australia purple scarf and true to her unique style and creative eye as evident throughout her blog, she did so in the most creative way. Just take a look for yourself!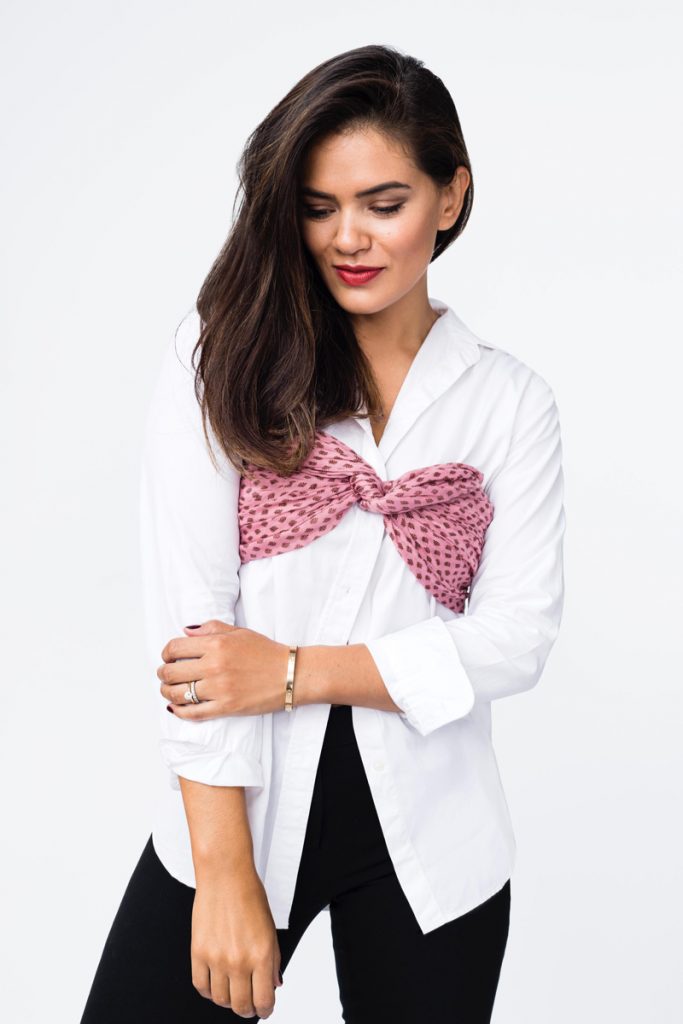 "I love pushing style boundaries. Naturally, I am a little edgy in the way I dress. Styling the scarf the way I had shows people how they can experiment too," she says.
Janette explains that being part of this cause is a meaningful experience as it hits close to home.
"Someone close to me has suffered from abuse and it's NOT ok!" she says.
"I felt so empowered to be standing next to other Australian women bloggers – such an amazing opportunity."
She adds that having a large social media presence means that she can share this important message through her online channels and spread the word even wider.
"By far, this has been biggest achievement in my blogging career. I love being a brand ambassador for brands that I love and genuinely would buy for myself," she says.
The Esprit purple scarf launched in stores on February 29 and is available now! 100 per cent of the proceeds from the sale of the scarves will go to helping prevent violence against women and girls in the Pacific.
To make a purchase or to find out more about this great cause, click here. 
To keep up to date with Janette, check out her Instagram @janette_lenk a and website: www.janettelenk.com