After competing nationally for one of three spots in the Australia-Korea Foundation Emerging Designer Exchange Program, local designer Alice Sutton is set to take her label Edition to the world stage.
What is the Australia-Korea Foundation Emerging Designer Exchange Program for those who don't know?
The exchange program creates ties between Australia and Korea through fashion. The program is run by QUT in Queensland and Seoul National University, and it helps us to manufacture and create connections with Korea. There are three Korean and three Australian designers selected, so I will work with one of them to create a project. We'll also be attending a number of workshops and will get to meet a myriad of industry professionals. I'm really excited about that because I love collaborating and the aim of the program is a collaboration with them to create a project and hopefully sell it.
Do you have any expectations or ideas so far in regards to the project?
It's funny because I want to have clear goals but then you also want to be open to any opportunities that come out of it. So I'm really hoping to start manufacturing. In Australia, it's so expensive to manufacture and then your garments end up being three or four hundred dollars and people aren't always willing to spend that much, even when they can see that the quality is there. So it will be nice to create products that are sustainable but also economically sustainable in that I can then create more of a business.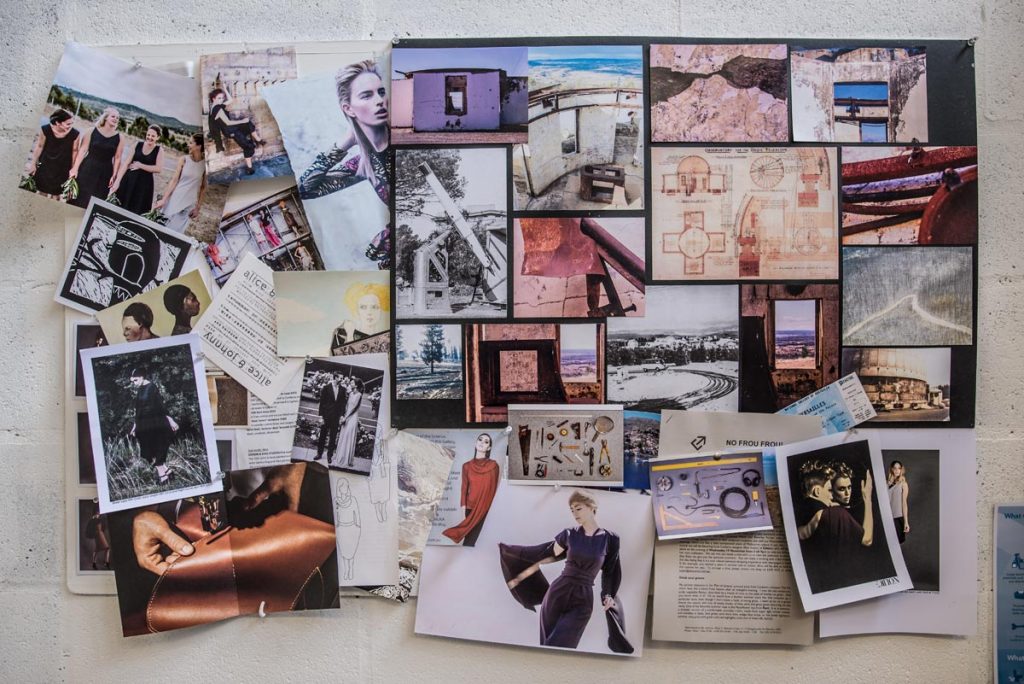 Tell me a bit about your label Edition.
I've had Edition since I graduated in 2011 from CIT and slowly getting a few stockists and developing my core design – a lot of sustainable, zero-waste patternmaking. That's what the people running the program are really interested in, to see how I can translate that into the project.
Only three designers were picked in Australia, what was the selection process like?
I was referred to the program by FASHFEST after I showcased my 'Reveal' collection at its 2016 event. It was a long process – a 20-page application talking through design processes, then I got through to the top seven and had an interview. When I found out I had scored a place I was so excited and grateful. I was saying to myself, "Yes! I will not let you down, this is amazing", and I think, having my own business for so long you get a lot of great feedback, but it's never usually from a mentor or constructive so when I got the news it was a great feeling!
Do you know who you'll be collaborating with in Korea?
Not yet, but the three Korean designers all look awesome. There's a guy who does menswear – super cool and cutting edge; a female who does really beautiful, detailed garments; and a jeweller. I think the jeweller's aesthetic and mine are quite similar so that could work really well, but I'm open to whatever.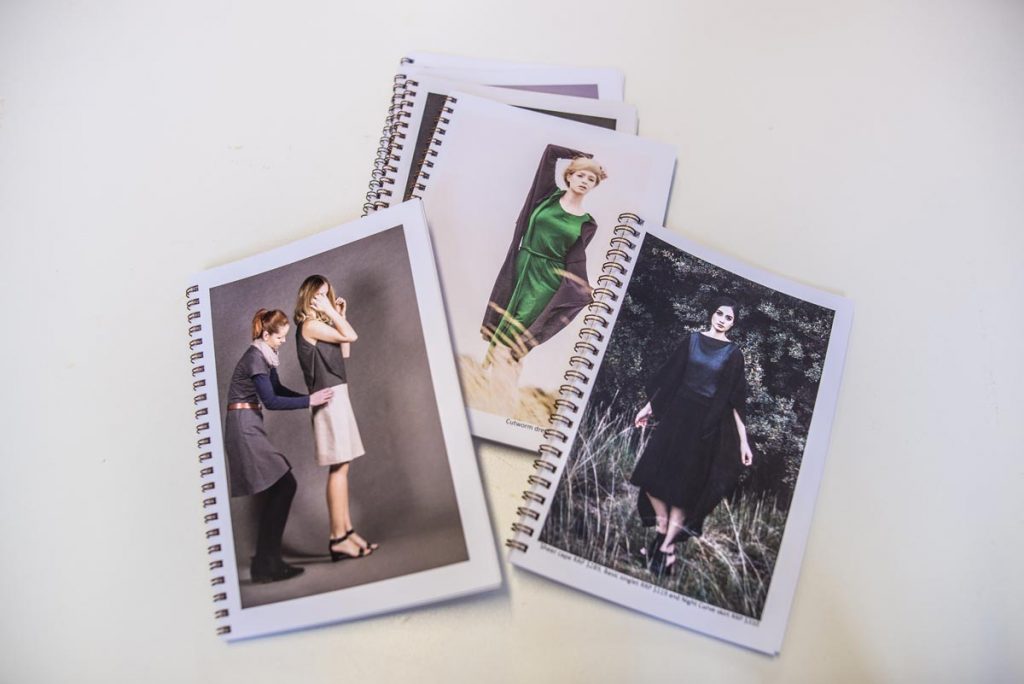 Throughout your career, how have you identified Canberra's fashion design aesthetic different compared to other states and countries?
It's funny I've been asked that a few times and I think it's quite interesting. Canberra has a very different look to say, Sydney, which is funny because we're only three hours away. It's quite interesting to then go to another country to see how different that would be. My style would be a bit more like Melbourne than the other two designers who have been selected in the program. It's usually quite dark colours and lots of layering for the climate.
What are you looking forward to most about the exchange program?
It'll be really good to experiment with different fabrics and materials available overseas that are not here. I've heard from a lot of people that Korea, quite similar to Japan, is really cutting edge with their technology, but there's also tradition, craft and craftsmanship so it's that beautiful connection.
Was fashion design and textiles a career that you've always wanted to pursue?
I always think 'Why did I choose this creative life?' But ever since I was a kid I've always been making stuff, making clothes and changing my outfit 10 times a day.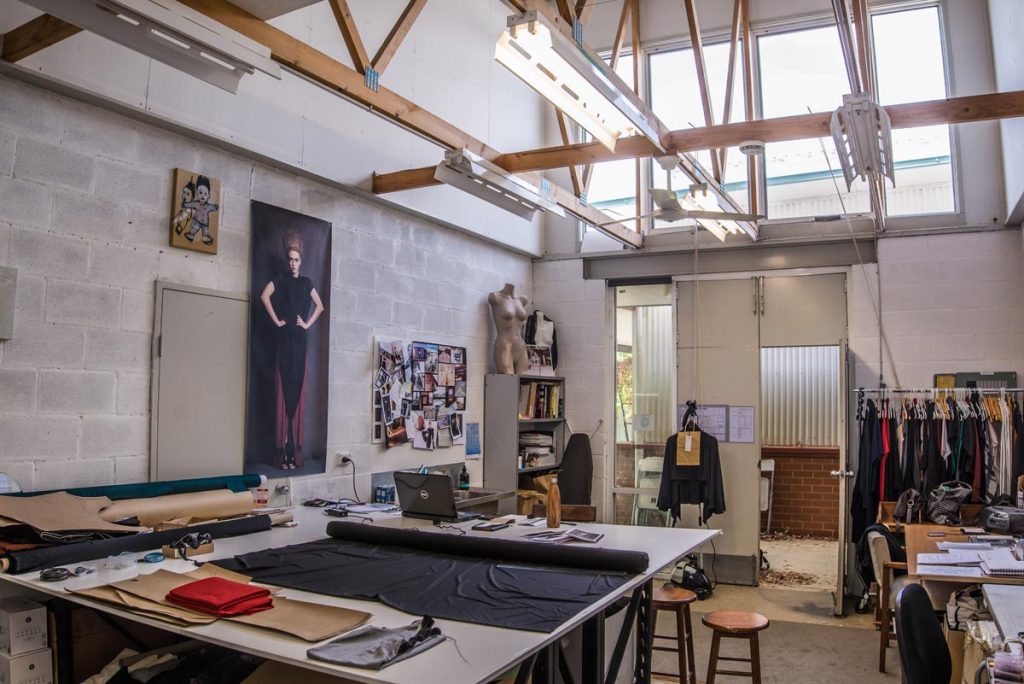 You're going to Seoul Fashion Week in March and then Sydney Fashion Week on your return, what are you most excited for about that?
I'm really excited for Seoul just to see how different it is to Australian fashion weeks and how they approach fashion. I think in Australia, Melbourne and Sydney, fashion week is very dictated by stores and big brands so hopefully, it might be a bit more interesting, maybe a few more conceptual parades. So hopefully a focus on slow fashion instead of this 'what can we churn out quickly' idea, that's what I'm hoping for.
How has sustainability in your label evolved over time?
I always found fashion was more of an art practice and when I found sustainable design it all started to make sense. Garments that didn't have to be trend based was what I really connected with. I try to take steps to being more sustainable and with every new collection I try and make it better.
The program will finish up in 2018, what do you hope to have achieved from it then?
I would really like to hone in on what my successful design pieces are, how I can produce them and create a sustainable business from the additions of the Korean designers.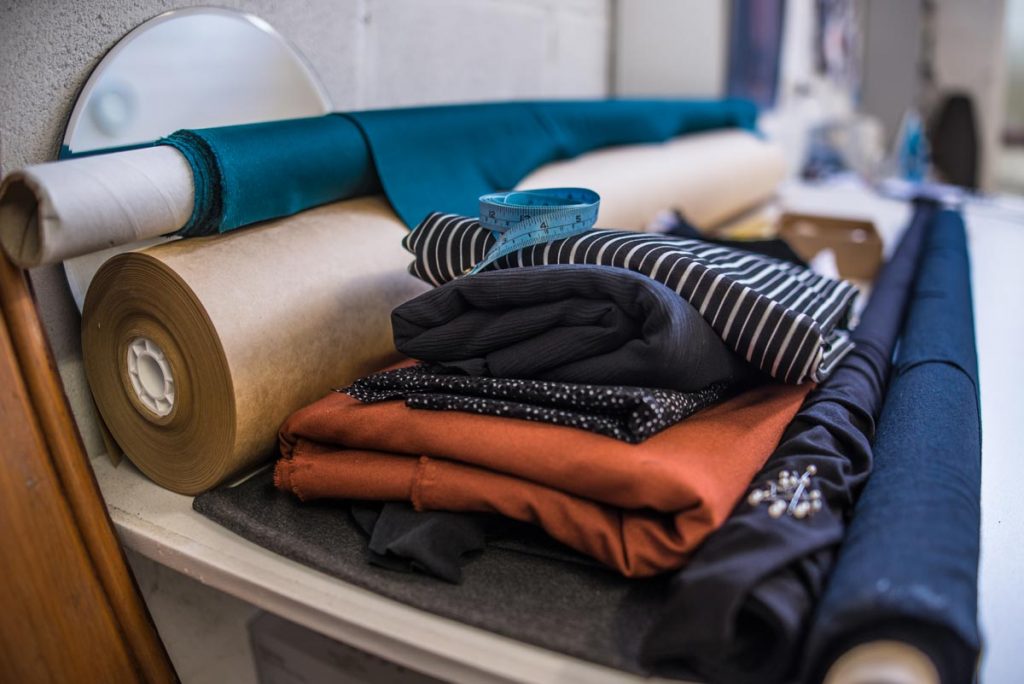 Where do you even begin when starting a new collection?
When I finish a collection, I step back and look at what worked and what didn't work. Weirdly recently it's been a lot of TV shows that have inspired me, Mad Men being one. But often just working with women's bodies, I mainly design for the older market and I think a lot of people have hang-ups with their bodies, so I integrate how I can make clothes that flatter bodies and make people feel confident, but also making it exciting.
What do you love most about your job?
My favourite part is a photo shoot. All of your ideas come into that perfect image that you get to keep forever – I love that. I think the best bit is also just getting to be creative all the time and seeing your creations on women.