Now in its 9th consecutive year, The Truffle Festival – Canberra Region, is the first and largest festival of its kind in Australia.
Each year from June through to August, truffle growers, hospitality and tourism operators around the Canberra Region have come together to offer 250 individual events are held across the Canberra region highlighting the rare Black Winter Truffle.
Special events include degustation dinners, truffle dishes at cafes, truffle hunts, cooking classes and demonstrations, tastings, farmers markets and more.
A festival highlight is the Blessing of the Truffle Dogs event on 18 June at Tarago Truffles. Local truffle dogs of all shapes and sizes will gather for the blessing of a safe and prosperous season conducted by the Rt Revd Tom Frame of Mulwaree Anglican Parish. This special event will mark the start of the Black Winter Truffle season in Canberra.
This year members of the public are invited to come along and meet the local truffle dogs, join in the blessing, see a live truffle hunt and then enjoy a hearty lunch. All in the picturesque surrounds of Tarago Truffles, just a short drive from Canberra. Tickets cost $120 and can be purchased online from EventBrite.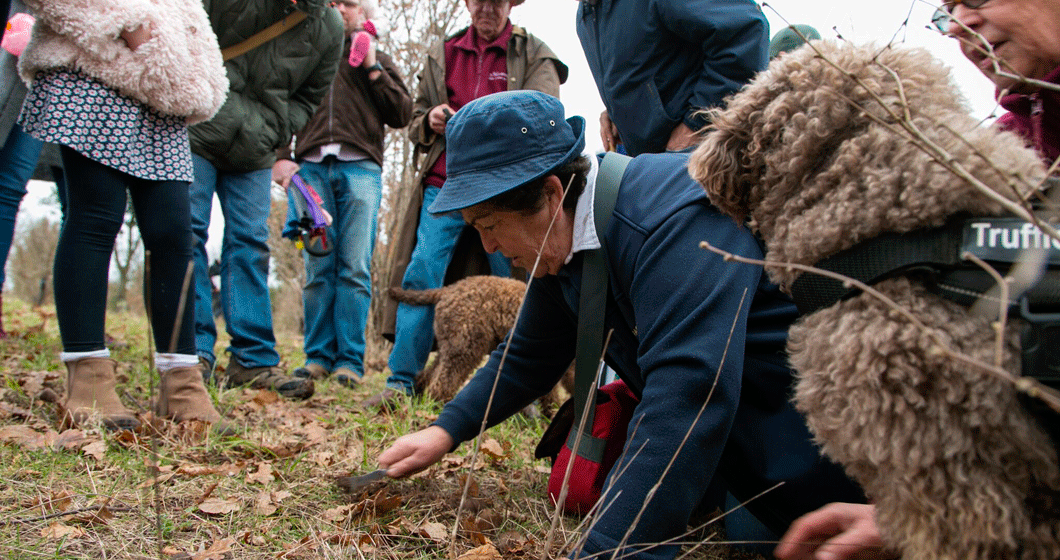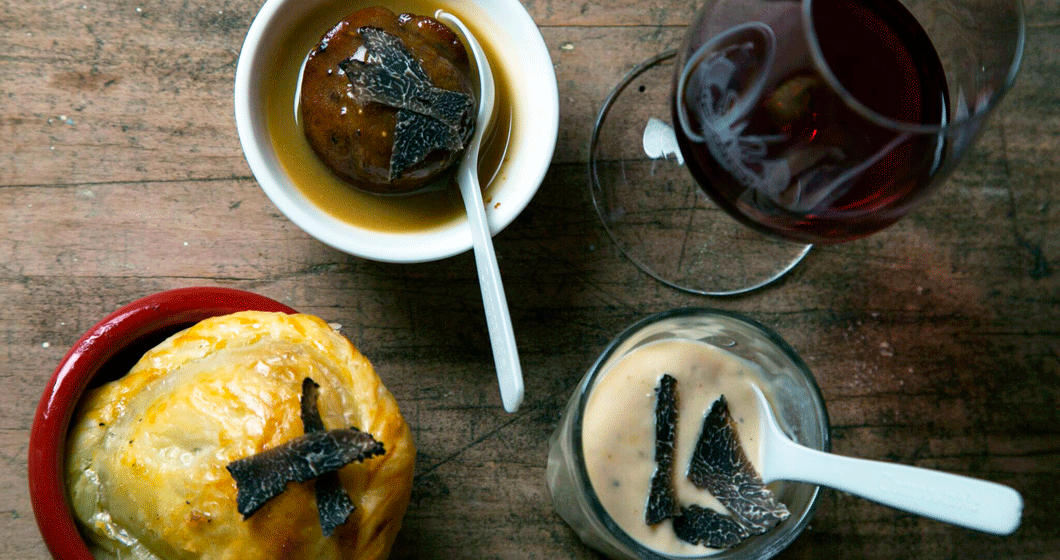 Other program highlights taking place this week include:
EAT & DRINK
Truffle beer at Bentspoke Brewing Co (all week): During truffle season BentSpoke will be creating a specialty truffled beer utilising their bar-top Hopinator infuser. You've got to give this a try!
The Majura Valley Experience (Wed, Sat & Sun): The day includes a truffle hunt at nearby truffle farm, wine tasting and truffled brie at Mount Majura Vineyard and a three-course truffle lunch at Pod Food. $170 pp.
Truffle degustation at the National Press Club (Wed, Thurs & Fri): Enjoy a delicious four-course truffle degustation dinner at the Column Restaurant. $55 per person. Bookings recommended.
Truffle-infused winter weekends at Mount Majura Vineyard (Sat & Sun): Come into the cellar door at Mount Majura Vineyard to taste a flight of three wines matched with truffled brie. $25 per person.
Plus enjoy truffle on the menu at these establishments: Redsalt, Helix Bar and Dining, Bicicletta, Chifley's Bar and Grill and Agostinis.
HUNT
Tarago Truffles weekend hunts (Sat & Sun): Tarago Truffles invites visitors to join the harvesters and the dogs in the excitement of the hunt. Your experience includes the truffle hunt, truffle tastings and an education session. $80 per adult, $20 per child aged 5 to 16.
Check out the full program here: www.trufflefestival.com.au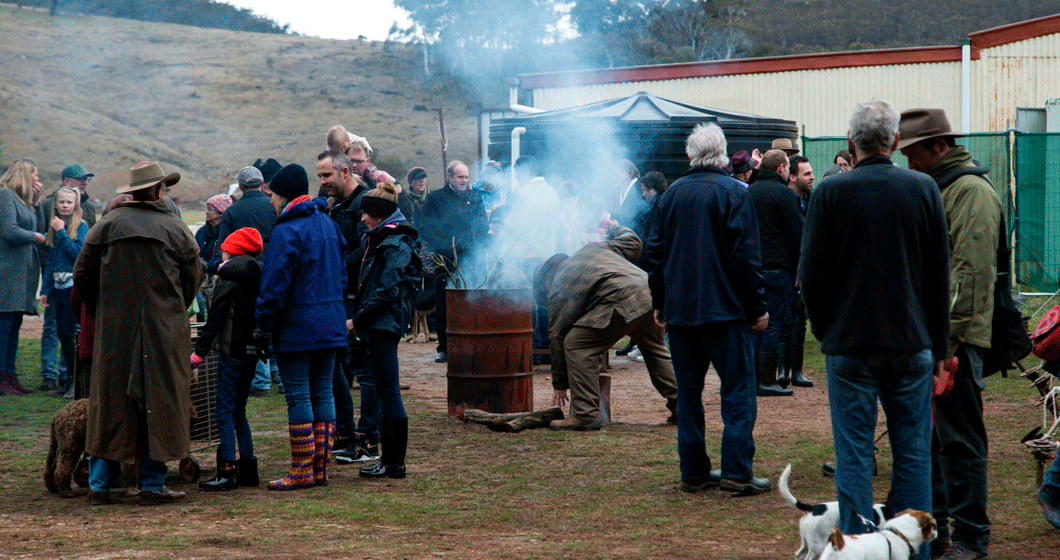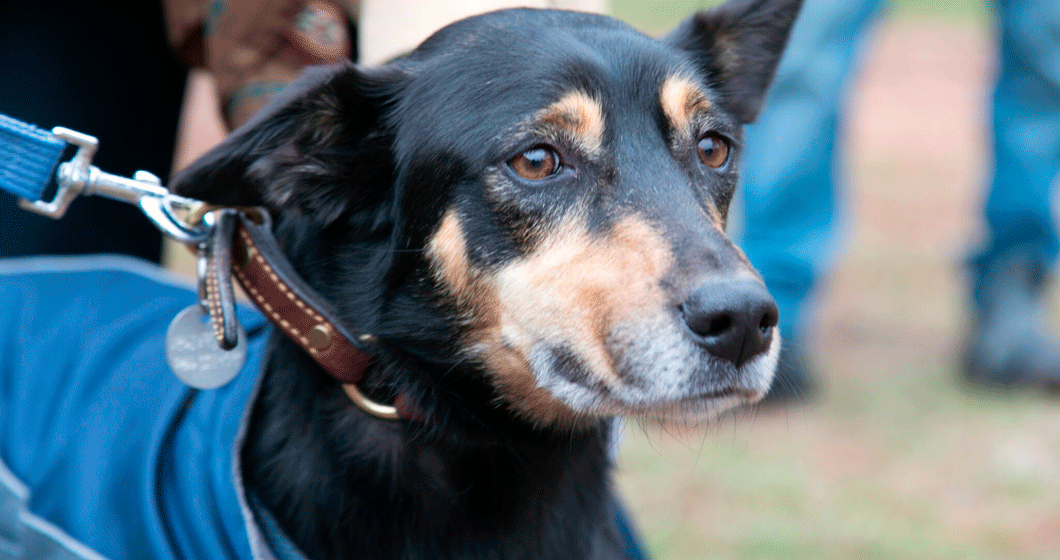 ---
FIVE THINGS YOU MIGHT NOT KNOW ABOUT TRUFFLE DOGS
If you are a bit of a truffle aficionado, then you're probably well-aware dogs are used to harvest truffles in Australia. Much more sensible than the pigs used in other parts of the world (who tend to simply eat the precious haul), dogs use their snuffly super-powers to detect when the truffles are ripe and ready for unearthing.
THEY DON'T NEED TO BE A PARTICULAR BREED
While some breeds are more 'on the nose' than others, all sorts of dogs can grow up to become certified truffle hunters. The dogs involved in the 2017 Truffle Festival – Canberra Region, for example, range from Jack Russells and Labradors to Border Collies and Kelpies.
YOU CAN TEACH AN OLD DOG NEW TRICKS
When it comes to training pups, whether that's to 'sit', 'stay', or dig up gourmet delights (perhaps not a standard command but nonetheless), it's all about praise and reward. While most truffle dogs are introduced to the pursuit from an early age, there are many stories of older dogs who have been trained to snuffle for truffle. Age shall not weary these guys!
CALL IN THE PROFESSIONALS
Not all truffle farms have their own dogs. Blue Frog Truffles, for example, works with Truffle Dog Truffle Hunting Service during the season, where Prue and Alan Church travel to truffieres throughout the region, dogs in tow, working as a team to uncover oodles of fresh, delicious truffle.
THEIR NOSE KNOWS!
A dog's sense of smell is well-known. Some say it's 1,000 to 10 million times better than a human's. Add in the distinctive, powerful smell of fresh truffle and you have a match made in smelly doggy heaven.
THE GROUND RULES
Different strokes for different doggy folks, but the majority of dogs use a combination of air and ground sniffing to locate truffle. Many lightly paw at the ground to show their handler where the treasure can be found. And if X marks the spot, it's reward time.