Borneo Orangutan Survival (BOS) Australia brings the battle to the mainland to ensure the survival of orangutans. With a three-city speaking tour, featuring Anton Nurcahyo, one of the world's primary orangutan conservation experts and Lou Grossfeldt, a renowned specialist in captive orangutan management and welfare.
BOS hope to educate the Australian public and prevent the extinction of these beautiful creatures. Which if nothing is done will be within the next 10 to 20 years.
OIC chats with BOS President Tony Gilding ahead of the organisations whirl wind tour to discuss orangutans, sustainability and hope.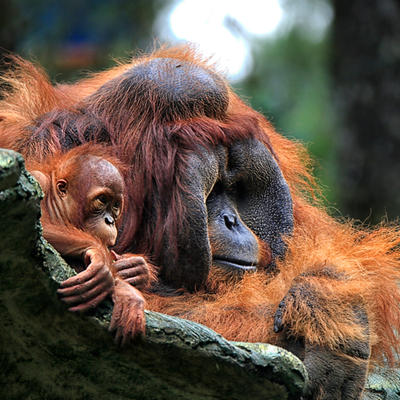 Hi Tony, thank you for taking the time to speak with us today. Before we begin talking about the speaking tour, let's discuss BOS. For those of us who don't know, what is BOS?
We are an Indonesian non-profit NGO dedicated to the conservation of the endangered Bornean orangutan and its habitat. We manage orangutan rescue and rehabilitation, our ultimate goal is to release them back into the forest where they will be safe from human development, poaching and farming.
Since our inception, BOS has rescued more than 1000 orangutans and importantly released some 392 orangutans back into the wild. We also actively assist to educate and provided livelihoods for thousands of local people who assist with the cause.
That's amazing but why orangutans?
Hahaha, I don't think I had a choice. The orangutan chose me. I was at a zoo and looked into a young apes' eyes and that was it. I did some research and thought this is something I could help fix and left my job as the CEO of Australia's largest gift importer, 17 years later, here I am.
It's been a little more complicated than expected, hahaha. Unfortunately, the orangutan species is at a critical point. If we don't fight to save these great apes from extinction now, they'll just be another animal lost in time due to our disregard for life and nature.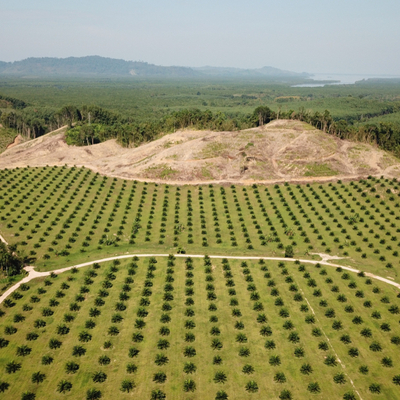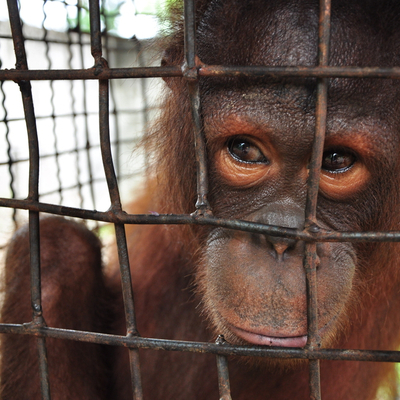 What threat is causing orangutan numbers to dwindle so significantly?
Us! We are the root cause of deforestation, fires, poaching and the illegal pet trade. But for Indonesia and Malaysia specifically the single greatest threat facing orangutans today is habitat loss. The average annual rate of forest loss in Indonesia was 498,000 hectares (FAO, 2010) from 2000–2010, or the equivalent of over 55 rugby fields per hour.
The expanding palm oil industry has been a key driver of this deforestation. In the decade to 2010, Indonesian plantation area nearly doubled to close to 8 million hectares and is expected to near 13 million hectares by 2020.
What do you hope to achieve through your Australian speaking tour?
Educate. Engage. Inspire and create Hope.
We hope to educate the public on the issues and about these wonderful creatures. We are fortunate to have two highly skilled and experienced speakers – world leaders in their fields. So, we'll be able to dive deep into a number of broad subjects from sustainability, animal welfare, agriculture and the plight of apes. There will be lots to talk about and keep people engaged.
We really want to inspire people to act and change their behaviours. If more and more people do that, then we can hope these creatures will have a long and prosperous future in the wild.
When will the event be in Canberra?
We're in Canberra, FRIDAY, AUGUST 16TH 6:15pm arrival for a 6:30pm start Fred Daly Room – Canberra Labor Club, 52 Chandler St, Belconnen ACT
Tickets are $20 and you can pay at the gate.
If people can't attend these events, how can they help?
No matter your circumstances, there's a way you can help ensure the survival of orangutans in the wild.
You can buy from our Gift Shop, Adopt an Orangutan, Volunteer with us and Donate.
You can also become an orangutan ambassador and get out in your local community and inspire change. Currently in Australia we don't have adequate labelling laws. We deserve to know what goes in our bodies and that includes when companies use palm oil. People can write to their local member of parliament, write to food companies or food supplies. We can always do better.
If you would like to learn more about BOS and the Bornean Orangutans visit: www.orangutans.com.au