The classic public service watering hole may have had a makeover, but the exceptional quality remains the same. With Ostani favourites like wood-fired pizza and burgers still on the menu but new soon to be favourites added – think succulent grilled steaks, fish and more!
When I arrive in the early evenings of Wednesday night, the venue was ticking along nicely with nearby workers, hotel guests and families in search of a post-work meal.
On first appearances, the venue is sophisticated, modern but relaxed and welcoming. But the biggest draw card for Canberrans will be the gas fireplace in the centre of the bar – a go-to winter-gathering spot in the making.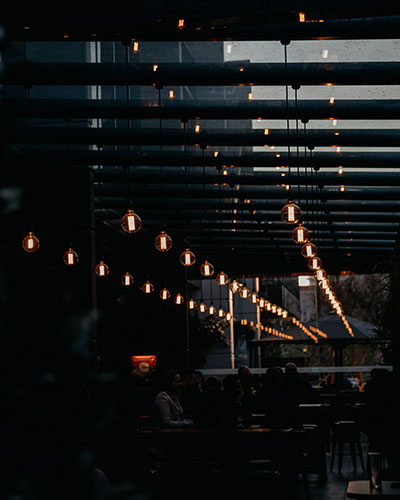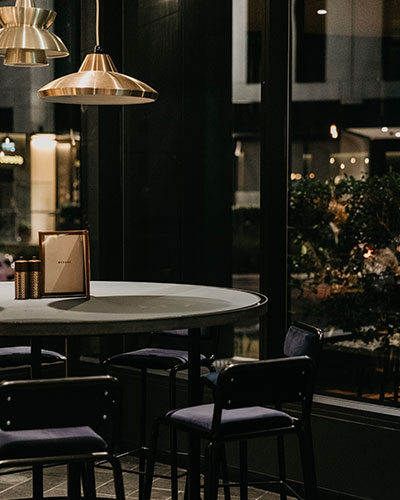 With flexibl
e
 drinking and dining areas that flow between indoor and outdoor spaces, there's more places for people to connect and enjoy each other's company over a delicious meal or drinks.
And a delicious meal is what we had. Spoilt for choice, for starters we were served with:  
Homemade pork crackers with espellette chili ($6), Spicy salmon tartare with corn crackers, pickled daikon, avocado, coriander oil and sesame ($21), Patatas bravas with smoked garlic aioli and pickled green chillis ($17), Spicy pork & veal meat balls with mount zero olives, chilli and parmesan ($18) and Fried polenta & parmesan chips, smoked chilli & lemon ($16) 
This gave us a good selection of the different types of cuisine on offer, an indicator of portion sizes and presentation. The standout offering was the Spicy salmon tartare, it was generous in size, presented well and was delicious. Another standout was the Spicy pork & veal meat balls, smaller in size and presented less formally but with loads of flavour.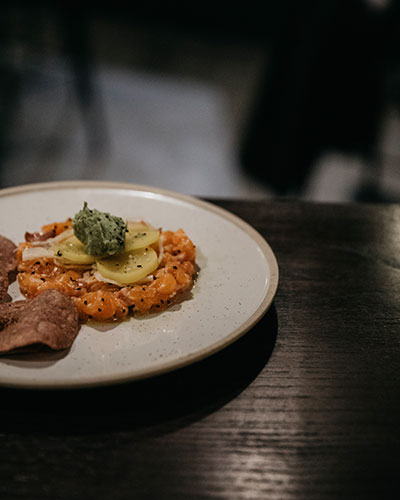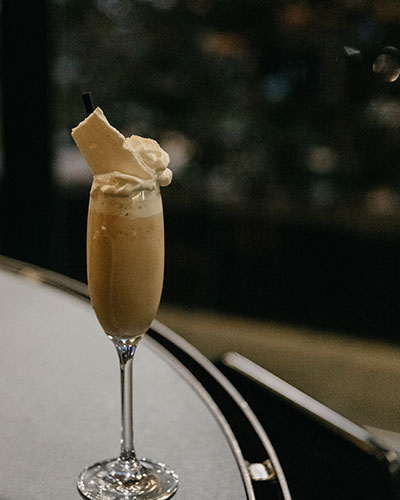 Our waiter was friendly and knowledgeable, giving us a good variety of wines that complimented dishes and provided a taste of cocktails on offer. C
ustom 
cocktails
 like 
the 
Ostani
 Blood Mary (vodka, tomato, lime, hot sauces, pepper, celery, olive ($18), 
Crema Dulce (vodka, Bailey's, salted caramel syrup, whipped cream, meringue crumb
 ($17
) 
and Berry-Twisted (dark rum, amaretto, blueberry puree, fresh mint, lime, lemon ($17) made we wish we had done the review on a Friday!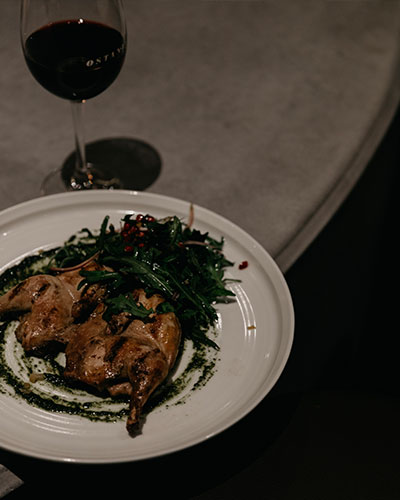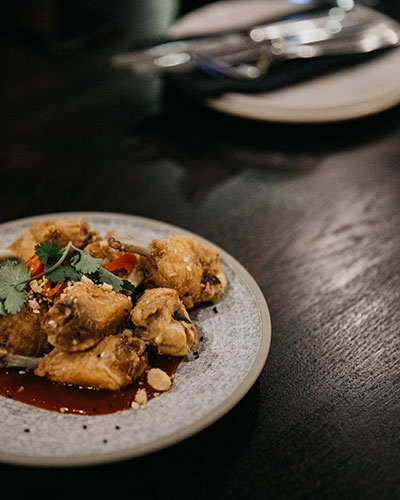 To soak up all that alcohol, for mains we received the Marinated Tuna Poke Bowl Edamame with shredded carrots, slaw, brown rice, avocado ($22), Grilled Spatchcock with Preserved lemon, almond pesto and salad ($28) and the Pumpkin & Ricotta Ravioli with Sage butter, currants, 
reggiano
 ($26). Though the mains are on the higher end of the pub style budget, meals were more sophisticated and presented very well. The spatchcock was a standout, I would order it again – succulent and juicy!   
If you're looking for a contemporary but welcoming venue for a meal, Ostani will offer you a mixture of approachable classic pub style food with sophisticated foods that are simple and sing with flavour – think upper class pub that is served by staff who care to please.  
I left very happy and full!  
Ostani is open: MON – FRI 6.30AM-LATE  |  SAT – SUN 11:00AM-LATE