Living in Canberra in 2017 is one of the most exciting times to be in this amazing city.
The skyline is changing shape, we're building outward and upward, public transport is about to include the first phase of the already famous light rail and new restaurants, cafes and nightlife destinations are popping up left, right and centre to meet the demand of the modern Canberran lifestyle.
This week we are rounding up and shining a light on the newest kids on the block and those rumoured to be opening their doors very soon.
Now open …
3 Watson Place, Watson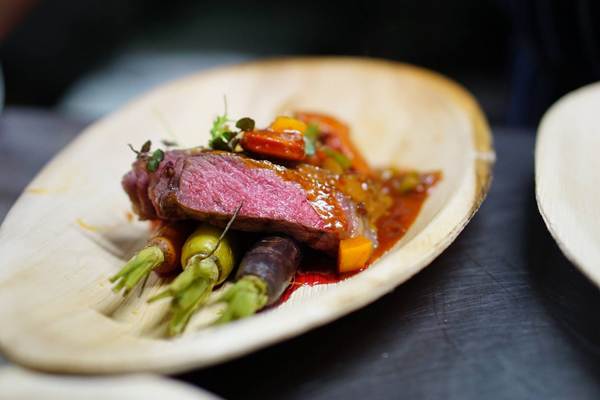 Coming from Westside Village favourite, Waterhouse Bakery, is the new Lolo and Lola Filipino Eatery in Watson. The restaurant is a testament to every Filipino lolo and lola – the keepers of cultural traditions.
With a rotating menu that changes monthly, you will go back time and time again to immerse yourself in the traditional flavours of the Philippines served in new and exciting ways.
ANU Pop-Up Reunion Village
MOLO Live is the central destination of the Pop-Up Reunion Village with an epic outdoor area, suitable for a catch up in any season – even the Canberra winter!
The bar aims to bring together creative minds; international and local artists; events, nightlife, music and live entertainment; and, of course, great food and drinks!
Lonsdale Street, Braddon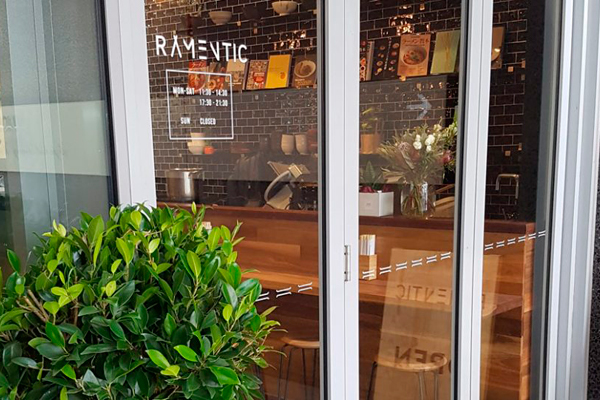 Japanese dish, Ramen, has touched down on Lonsdale Street in Braddon with the new kid on the block, Ramentic opening its doors last month.
With a hero section of four different variations of the traditional dish on offer, the signature Ramentic is set in a smoky pork broth with Chashu (pork belly). Alongside a handful of tasty snacks, Canberrans have already fallen in love with this little slice of heaven.
Westfield Belconnen
Coming soon to Westfield Woden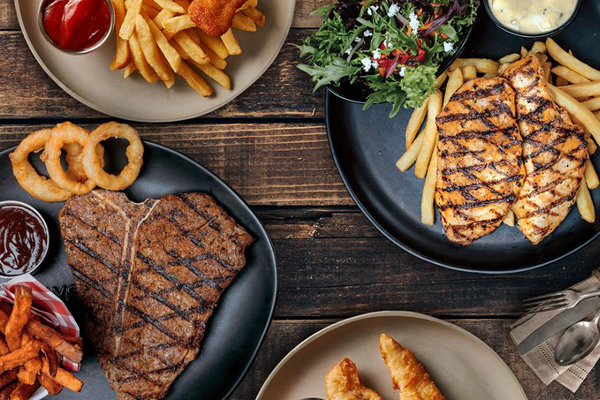 We have a new saying in Canberra – 'Where there's a Hoyts, there's a Rashays!' Taking over the space of the old Cotton On next to Hoyts Belconnen, Rashays casual dining offers the perfect family night out experience before or after the movies.
With a bunch of family favourites on the menu including the famous chicken with creamy mushroom sauce and the ribs feast, there is sure to be something for every member of your family to enjoy!
Trecento Woodfired Pizzeria & Bar
Unit 33, Manuka Terrace, Flinders Street, Manuka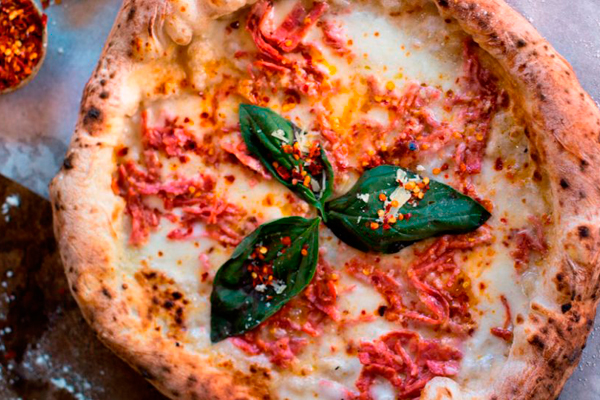 The perfect slice is hard to come by and at Trecento, it is breaking modern interpretations by serving up Neapolitan-style pizzas using a 300-year-old recipe.
The new edition to the Manuka foodie strip serves up a variety of pastas and traditional pizzas made by 'master pizza makers', who are certified by the Associazione Verace Pizza Napoletana (AVPN) – a highly regarded association that regulates Neapolitan pizza, world-wide.
But, Trecento does not just serve up authentic pizza. They also have an array of pasta, antipasti and dessert, led by Head Chef and local legend, Joel Welch.
Australian National Botanic Gardens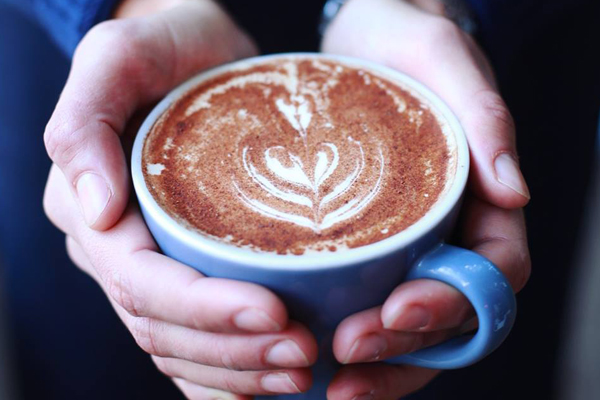 Provincial ambience has made its way to the Australian National Botanic Gardens with the new Pollen Café. The country elegance of the place perfectly accompanies the beautiful scenery outside. With a seasonal menu offering breakfast and lunch menus, the new space is the perfect excuse to immerse yourself in the beauty of the Botanic Gardens.
Our tip: Be sure to try the Pear and Prosciutto Bruschetta for a light lunch after a walk around the scenic trails. 
2/21 Battye Street, Bruce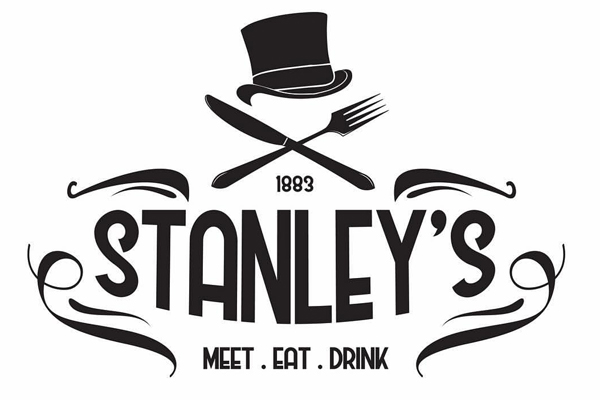 The old Ellacure premises has been given an overhaul with the craft beer local, Stanley's, opening its doors.
Not keen on the labels of pub, café or restaurant, Stanley's will simply be known as a local meeting place with your classic schnitzels, steaks and a 'Stanley's classics menu' of 1920s-themed dishes like an Irish-stew cob available, served alongside local craft brews and wine.
Coming soon…  
Canberra Centre
With the opening of Canberra Centre's new Beauty Precinct just around the corner, shoppers will also enjoy a new Espresso Room in the space to recharge and re-caffeinate before tackling the bevvy of beauty spaces on offer.
For those of you who have an Espresso Room-sized hole in your heart from the closing of the cafe in Belconnen, stay tuned as we've heard that the guys are considering a re-opening in the north-side suburb very soon!
No Name Lane, Marcus Clarke Street
Oh doughnuts, why are you so delicious?! Soon to destroy diets state-wide is the delectable Doughnut Department.
Setting up shop in No Name Lane, the venture will serve up fully housemade doughnuts from start to finish – with even the sugar used in the tasty treat made in-house from alternative bases like raw agave and local honey.
Double Ds is said to open up its doors later this month to stay tuned for more info!
28 Genge Street, Canberra City
Said to open early July 2017, surely we won't have to wait much longer for the launch of Japanese-inspired burger joint, Mookie?!
Earlier this year we uncovered that Mookie is an American burger joint with a bit of Japanese twist.
The restaurant will host a healthy range of burgers, fries, shakes and frozen custards with an up-market look and feel.
The owner aims to make Mookie a gathering place in the community as well as a burger shop with a finer dining experience and futuristic interior.
Mode 3 Building, 22 Lonsdale Street
Perched on the corner of Lonsdale Streets Mode 3 building is a partition branded as Toasted.
The humble piece of toast is soon to become the hottest thing on the Braddon strip, with Toasted set to be Canberra's first toast bar.
Serving up sourdough, toast, toasties, coffee, waffles, acai bowls and porridge all combined with fresh, local produce, this is soon to be your one stop shop for a delicious breakfast and lunch.
Catch
Lonsdale Street
If you have taken a walk down Lonsdale Street lately you may have noticed a new structure next door to Grease Monkey.
With some clues to its occupants given away through quirky signs like 'Something smells fishy,' we decided to dig further into what the venue is actually going to be when it's finished.
We believe that it's going to be a fun, modern take on your classic fish and chip joint sporting the name 'Catch'. Stay tuned for more info soon!
No Name Lane
No Name Lane is really bringing the goods over the next few months with The Goods Wholefoods Salad Bar setting up shop soon. Its Facebook page isn't giving too much away but hey, who doesn't like another lunch place to escape to?
Kingston Foreshore
We've been watching the progress diary of the Kingston Foreshore's newest café The Kingston Collective, opening it's doors soon! By the looks of it, foreshore favourites can expect healthy dishes like acai bowls and delectable desserts.
Yat Bun Tong Belconnen
Westfield Belconnen
Braddon's dumpling hub, Yat Bun Tong, is opening up a second location at Westfield Belconnen. With not much to go on, we can say that Canberrans can expect the same delectable dishes and flavours to make an appearance on the north side menu.
8 Bunda Street Canberra City
A revival is being set upon Canberra's historic Gus' with Gus' Place soon to open in the same iconic spot on Bunda Street in the city CBD.
The venue will be serving classic dishes with the new owners' spin on them, alongside a lingering aroma of delicious coffee, winter warming beverages, juices and sweet treats like fresh house-made pastries and doughnuts daily. It's also fully licenced!