The nightlife scene is heating up on the ANU Campus with the newest nightlife and entertainment venue that will soon have students and locals alike lining up down the street for a night out on the town. Enter … MOLO Live!
This hub of innovation and creativity aims to bring together creative minds; international and local artists; events, nightlife, music and live entertainment; and, of course, great food and drinks.
As the central destination of the Pop-Up Reunion Village, MOLO Live is a new bar brought to you by expert operators, The Burley Group, and will be complete with an epic outdoor area, suitable for a catch up in any season – even the Canberra winter!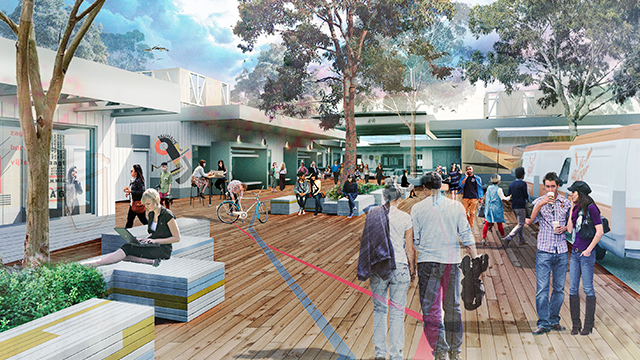 So what does the name MOLO Live mean? It reflects the thriving Molonglo district and it being a platform of vibrancy that will enhance the ANU student experience – also 'Me Only Live Once' so grabs your friends and head on down for a shot or two (or 20!) ¯\_(ツ)_/¯
Joining MOLO Live in the village will be a string of food vans including well-known veterans Brod, the makers of Broddogs and Brodburger; and Mr Papas, along with other The Hamlet vendors jumping over when the much-loved Braddon foodie collective closes in the coming months, to make way for yet another high-rise development.
Keen for a cheeky sneak peek? Drop by the place tomhis weekend as the guys open the doors to MOLO Live, with the official launch happening next week! So stay tuned for more deets in the coming days…