Japanese dish, Ramen, has touched down on Lonsdale Street in Braddon with new kid on the block, Ramentic, having opened its doors to the public last Friday 23 June.
The restaurant takes the place of Italian nook Imperioso, a Lonsdale local go-to for traditional pasta dishes and paninis. But as we bid farewell we also warmly welcome a bit of soupy, noodly goodness in our lives, especially now seeing as we are smack bang in the middle of Canberra's cold snap.
As a hipster hotspot, it's no surprise that the smell of ramen drew a crowd for the first lunch service on Friday– and looking at the menu, it's easy to see why those who missed out are pencilling the venue in for future lunch dates.
Ramen is, of course, the hero section of the menu with four different variations of the traditional dish on offer. The signature Ramentic is set in a smoky pork broth with Chashu (pork belly), wood ear mushrooms, takana (mustard leaf), spring onion and menma (bamboo shoots). To warm you up on a cold Canberra day opt for the Spicy Ramen or sooth a stressful day with the Chook Shoyo (chicken) or Veggie rendition of the classic.
Our hot tip is to go hard on the Sriracha and sesame grind!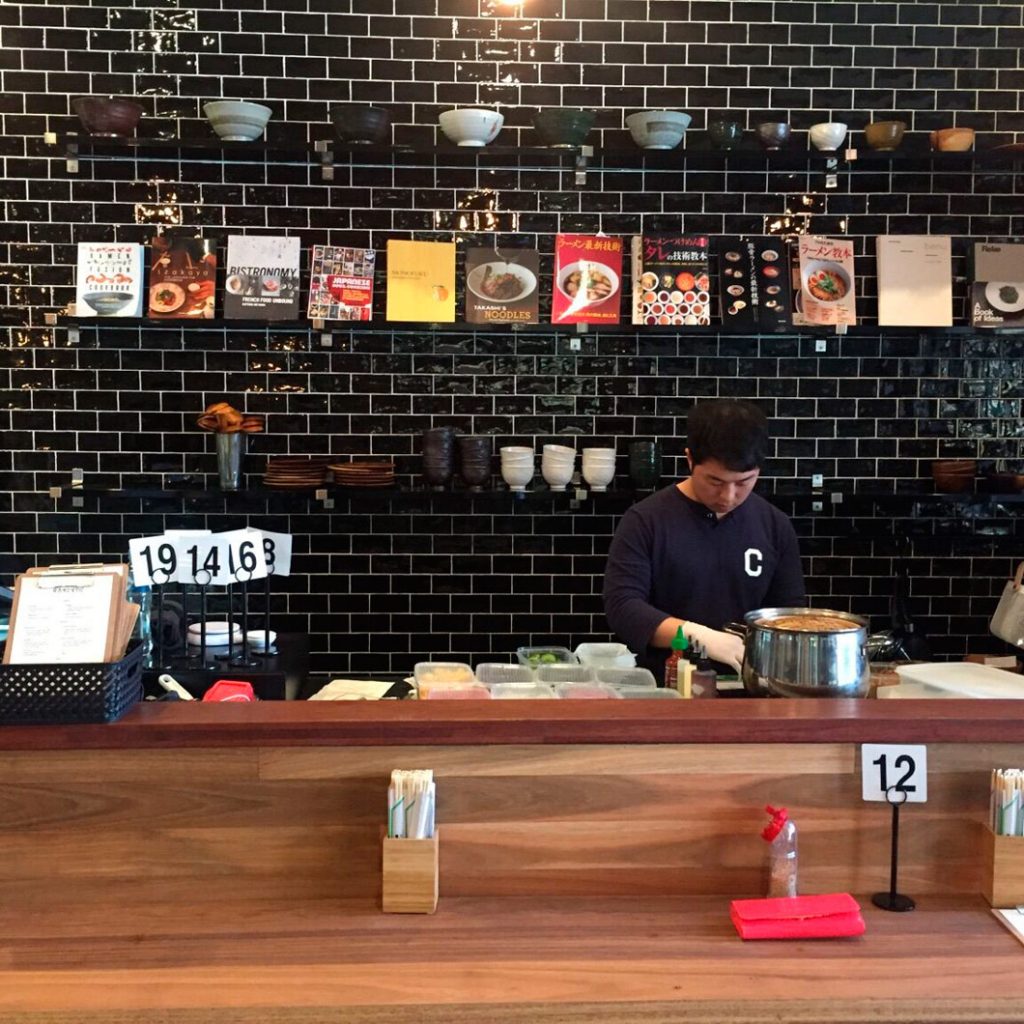 If you're not feeling overly hungry, Ramentic has a selection of snacks that are sure to kerb those hangry vibes. Tuck into the house made edamame, pork bun, wings with a Korean sweet chilli and peanut sauce or snack on a serving of lotus chips.
For something a little left-of-centre, the guys are also serving up two rice dishes (tuna or mentai) for the ramen sceptics out there.
Open from Monday to Saturday for lunch and dinner, anytime is a good time to try Ramentic for yourself!
Ramentic
Monday – Saturday
Lunch: 11:30am – 2:30pm
Dinner: 5 – 9:30pm