The launch of Canberra's newest gallery marks history as the smallest walk-in gallery space to showcase emerging artists. Opening its doors on 27 September 2017, the gallery of small things (GOST) is a beautiful representation of the supportive art community, offering a platform for artists and makers of Canberra and beyond.
Founded and operated by local ceramicist Anne Masters, the less than six-metre space was created with a focus on the little things in life that make us happy, for those that want simplicity in a complex world and value the handmade.
GOST's ongoing program will be showcasing ceramics, jewellery, mixed media, paintings, photography, print media and textiles in the leafy streets of Watson. The Nordic space will be Canberra's smallest gallery – designed with a minimalist feel and a sense of intimacy this area equates to the calmness and harmony of the artworks within.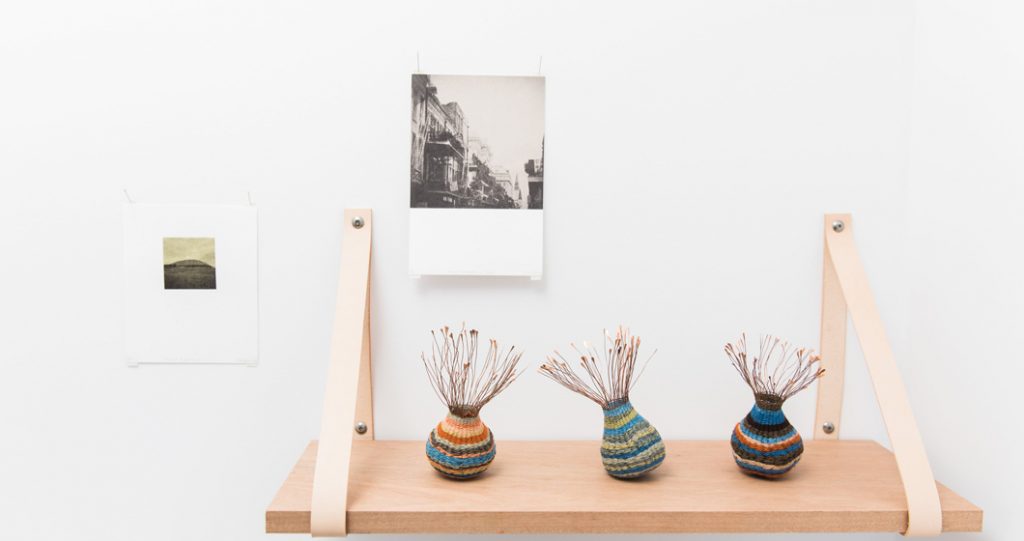 The opening exhibition, 3 Cubed is based around a conceptual idea around the number three. Inviting nine artists, three are teachers Greg Daly, Janet DeBoos and Joanne Searle; three mentors, Hsin-Yi Yang, Fran Romano and Vicki Grima, and three international artists, Amanda Small, Anna Calluori Holcombe and Ben Carter. Each will showcase three works, with a total of 27 works presented from 27 September 2017 for 33 days.
With the need to support and showcase emerging artists, in particular women in design, GOST's purpose is to not only showcase work but provide a venue for education and mentoring.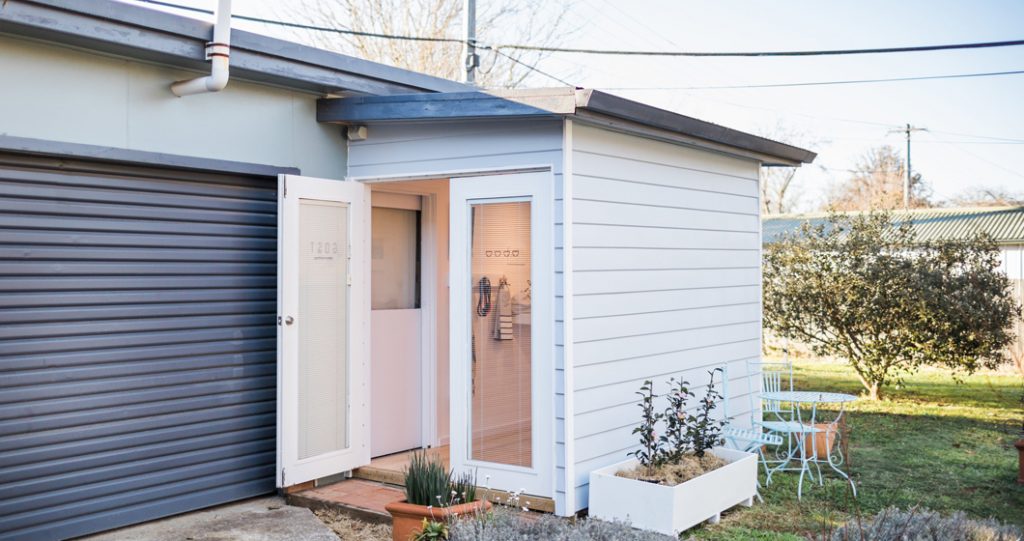 "GOST promotes emerging artists and graduates from art and design studies, providing them with an excellent stepping-stone to showcase works alongside that of established artists in an intimate and supportive space," Anne explains.
This gallery has the potential to become one of Canberra's hidden gems that allow visitors to experience art in the suburbs. With an artist's studio next door, gardens and veggie patches for children to run around in, GOST winks to its past and nods to the future. It is a place for people to unplug from life's complexities and enjoy the smallest of beautiful simplicities.