Touted as the original Vivid, Enlighten celebrates art, culture, music, performance and innovation.
Held in Canberra's iconic Parliamentary Triangle, the event site is transformed into a buzzing hub of activity with spectacular architectural projections on iconic national attractions, complemented by a range of free and ticketed interactive performance and installation works.
At the launch of the iconic event, we sat down with Enlighten 2017 Creative Director Nicole Warren to chat about the envious role, what people can expect and all things inspiring and creative. 
What is a day in the life of the creative director of Enlighten like?
It's very varied! The day would usually start with an email; there are lots of electronic communication and Skype meetings out of hours because when you're dealing with internationals you're on a completely different time zone. It's working with anyone from regulatory bodies and trying to get permits and approvals or working with contractors and trying to gauge whether you can realise the vision of a work that might want to be presented. It's a very collaborative process, I certainly don't work on Enlighten on my own and the program comes together because of the amazing work of a lot of people.
What is the theme of Enlighten this year?
'Light, freedom and feathers' is what we're calling it – meaning freedom of expression, soul freedom, light, feathered creatures, and feathered ideas.
What can people expect from the designed projections this year?
The same team is doing the architecture projections, they are an iconic Australian company and are amazing! They have been really inspired by the collections within the cultural institutes. There's definitely a story and conversation that people will see happening between all the six projection sites.
Do you have a favourite that stands out?
It's kind of like picking your favourite child! I think when you stand back, look at the work and find how they relate to each other, that is what's really exciting for me.
What's going to be different about the event compared to previous years?
It's definitely more about being immersive and connecting and allowing conversation with strangers to happen. It's about connecting with the artist and connecting with the work. Not about pushing boundaries, but it's definitely about encouraging people to step off the path and get up close with the works.
What's your favourite part about your job as creative director?
How hands-on it is, unlike an artistic director where there might be a whole team that realise the whole vision, the role consists of helping assemble installations and picking artists up from the airport. Being immersed in what's happening is one of the best parts.
What makes Enlighten so unique is because it's based in Canberra and it celebrates Canberra, and the national cultural institutions put a lot of work into providing experiences that you can only enjoy during Enlighten.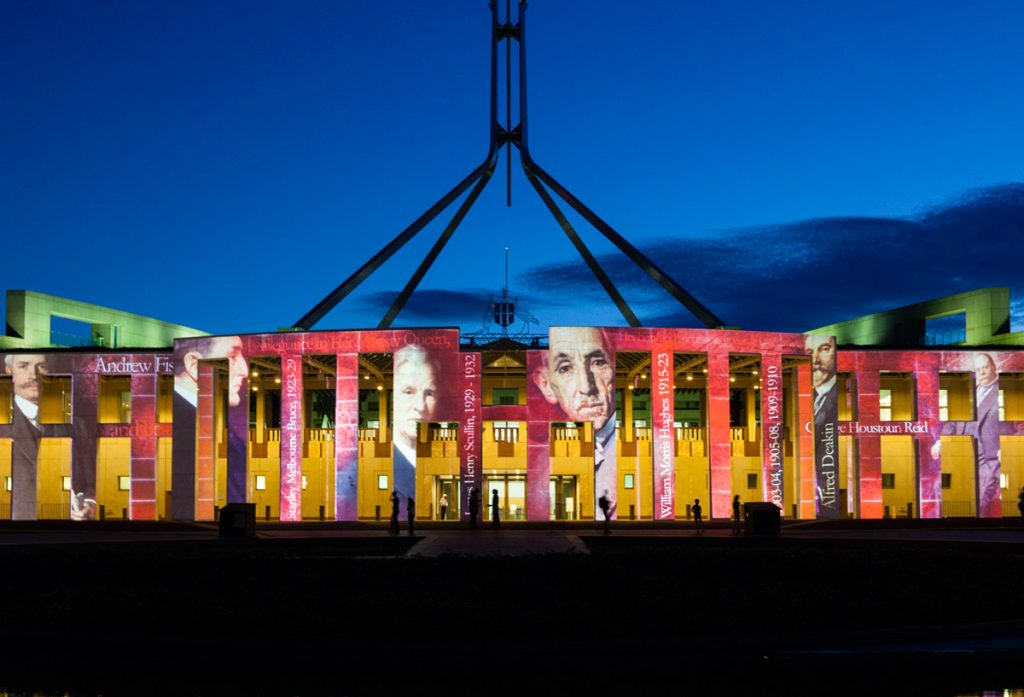 Enlighten
 2017
3 -12 March