Last week, Attorney General Gordon Ramsay launched CBR NightCrew – a program aimed at young people enjoying Canberra's nightlife which seeks to create a safer environment for patrons in Civic.
OutInCanberra is proud to be supporting the CBR NightCrew program, which includes practical assistance such as drinking water, seating, first aid and help to get home safely, as a way of promoting Canberra's vibrant nightlife.
"CBR NightCrew will ensure our city stays safe and vibrant, making sure that our younger people can enjoy their night out and return home safely. It's a great program and I am delighted to launch it," Ramsay says.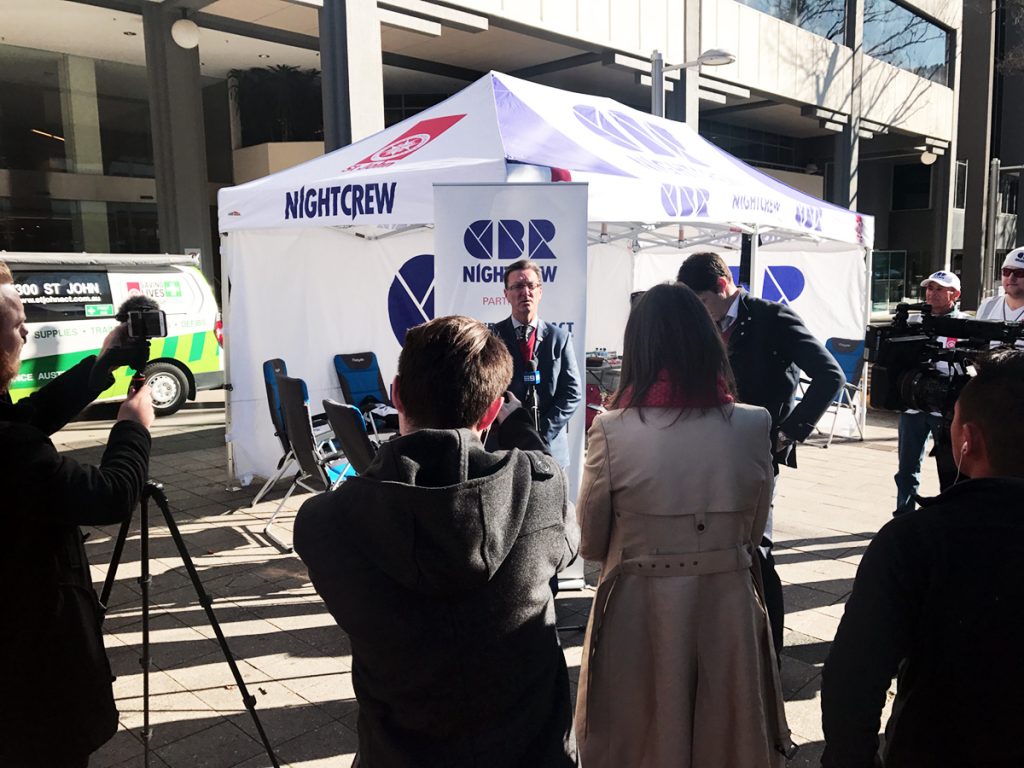 The program, managed by St John Ambulance and staffed by trained volunteers, will help young people to have a better and safer night out in Canberra and provide a safe space to help those who come in harm's way or assist in avoiding it.
"The growing number of volunteers who are involved in this program shows that people are committed to making this work and it's wonderful to see the community spirit and support," Ramsay adds.
"The collaborative approach to the safety of people enjoying a night out demonstrates how important our nightlife is to the community."
The marquee is set up near Platform 8 of the City Bus Station on Mort Street and staffed between 10pm and 4am.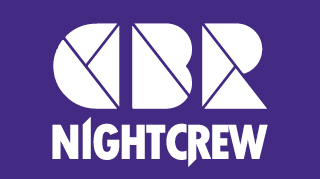 The safe space will have chairs for people to go and rest, water for hydration, advice and assistance with safe transport options, basic first aid and mobile phone charging, so that night revellers can contact their friends or arrange their own lift home.
Roving CBR Night Crew teams will also move around Canberra city to assist where necessary.
The initiative is also proudly supported by ACT Policing, ACT Health, City Renewal Authority, Access Canberra, JaCS, Keep Canberra Open, St John ACT, AHA ACT and BTW Communications.