Most of us are busy people. Work, social gatherings and other responsibilities take up most of our days and nights, and when we do have a free day or night, all we want to do is become a hermit, curl up on the couch and Netflix and chill… by ourselves.
It's easy to neglect your love life when your mind is focused on other things. So, what do you do when you want to meet new people but you can't find the time to fit it in your schedule? Try OutInCanberra's Singled Out Speed Dating event on June 29 at Betti Bravo's!
Everyone has their own idea on what speed dating is. There are so many myths and stigmas out there attached to these types of events but the truth is, speed dating is one of the most effective ways to meet new people for dating. I mean, is Tinder really working for you long term? Those late-night Tinder trances usually end up in tasteless pick-up lines, an unfulfilling casual fling and a sure run-in with your next f#*$ girl or boy.
The key to successfully securing dates is exposure. Even if you have limited time to spare these days, speed dating only requires an investment of two hours and it allows the opportunity to meet and connect with 20 plus singles, who have all come to the event with the intention of getting to know you or at the very least make a couple of new friends – that's the spirit!
So don't be lazy, the more people you meet (in person and not over a screen – shock me!), the more of an opportunity you will have to socialise, practice your dating skills and possibly connect with someone who is perfect for you.
Whether your needs are spontaneous or more serious, speed dating is definitely something all singles should employ on their quest to find love.
And to really ease your nerves the OutInCanberra Singled Out Speed Dating incorporates some really fun and super cheeky ice-breaking games and conversation topics to kick things off naturally and with a good laugh, so you can forget about the usual, 'Hi, my name is blah and I'm a blah blah blah' – BORING. Get ready for a night to remember and we promise you will leave with a massive smile on your face and even perhaps a couple of sneaky new digits in your phone.
Tickets are limited and going fast so click here to purchase for you and your crew. Finally, before you get too excited, you don't want to come off as a creep so continue reading to get some tips down pat and remember to just stay cool.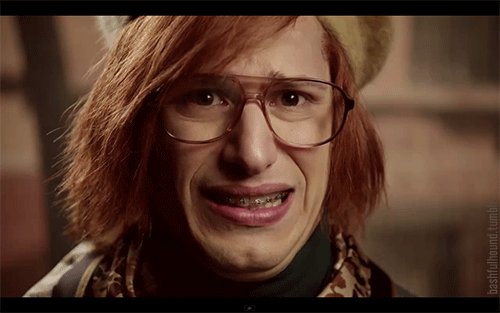 Eye contact is key
When you sit down to talk look them in the eyes, say hello and smile. Don't be so consumed with filling in your sheet that you forget you are there to meet someone!
Don't get up the minute the bell rings
It gives the impression that you didn't really enjoy talking to the person. Some people literally stop mid-sentence, it's speedy yes, but it's not a race so let them finish what they're saying. But make sure you don't sit longer as it makes it awkward for everyone else.
Tone of voice matters
Talking in a monotone voice is a deal breaker. Vary your tone and the speed you talk, use hand gestures and me charismatic.
Body language is very important
Mirroring the person's body language builds a connection. Make sure you have good posture but also lean in to show interest.
Think about an appropriate outfit
Make an effort to impress. You get one chance to make a first impression – make it work in your favour yet still reflects your style and personality. Guys, if your planning on wearing jeans and joggers, maybe just check yourself.
Easier said than done but don't get so caught up in what you should or shouldn't say
Being worried you might say the wrong thing leads to saying the wrong thing! If you are uncomfortable, you will make the person also feel uncomfortable. Have fun, crack some jokes and don't take it all too seriously.
Work on some great questions to have in your back pocket
Just in case for emergency mind blanks and have something to say when asked what you like to do in your spare time. Think funny news stories and weave these into the conversation.  Short and punchy works best in this scenario – questions where people have to think too much can waste valuable time.
Don't make excuses for why you are at speed dating
This doesn't present you in the best light. Don't ask the person what someone like them is doing there either. Light, fun conversation works best as you only have 2 minutes.
You have 2 minutes to sell yourself
So don't talk about your weak points. Don't talk about exes, break-ups, or that your family and friends forced you to come as you never get out of the house. Thanks for the honesty but CHEQUE PLEASE!