Since 1976, local foodies of Canberra have made the weekly pilgrimage to the Belconnen Fresh Food Markets to peruse the freshest and finest selection of nutritious locally-grown food in Canberra.
The market is a place where a simple grocery shop can become an adventure and inspire even the most amateur home cook.
One step inside and all your senses are ignited, as you become part of the vibrant and bustling community hub and are enchanted by the friendly shop owners and staff who bring personable service and attention to detail that's unique to the markets.
Belconnen Fresh Food Markets offers a wide selection of specialty stores where you'll be spoilt for choice, discovering gourmet ingredients to create delicious, healthy meals for the whole family.
Over the next few weeks we'll be showcasing a variety of the market's fresh food traders, including its fruit and vegetable shops, butchers and seafood outlets, just to name a few!
Market Meats: Where quality service and produce combine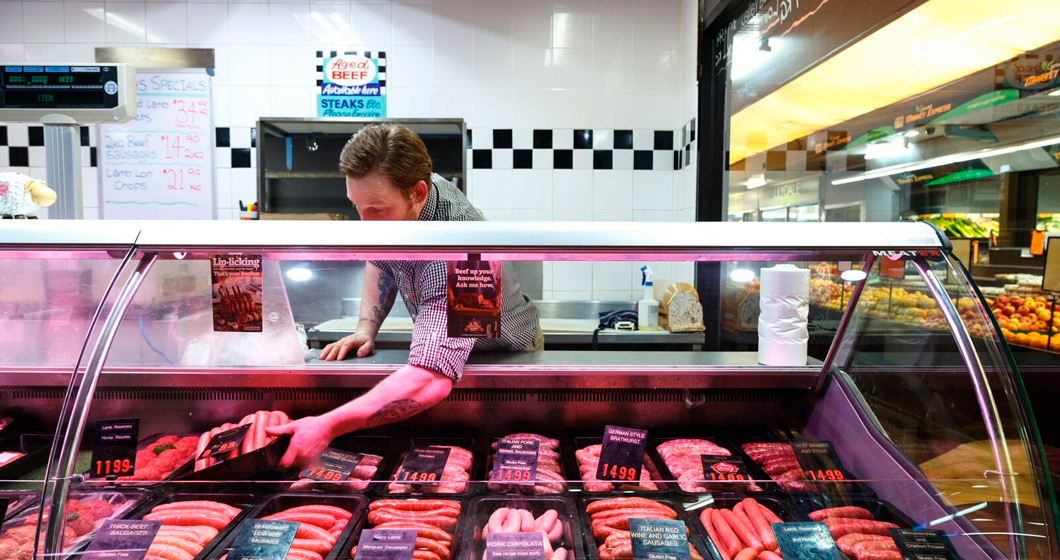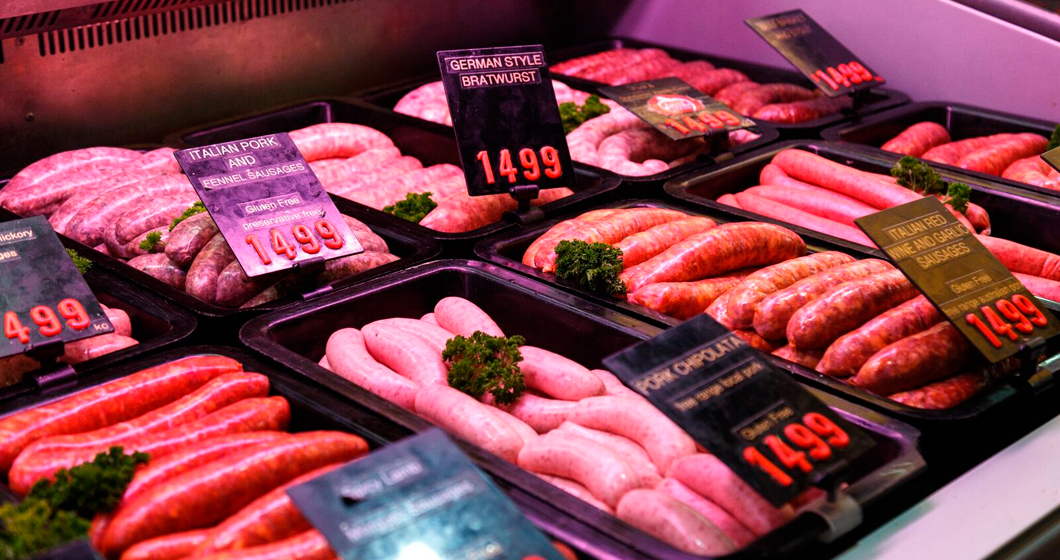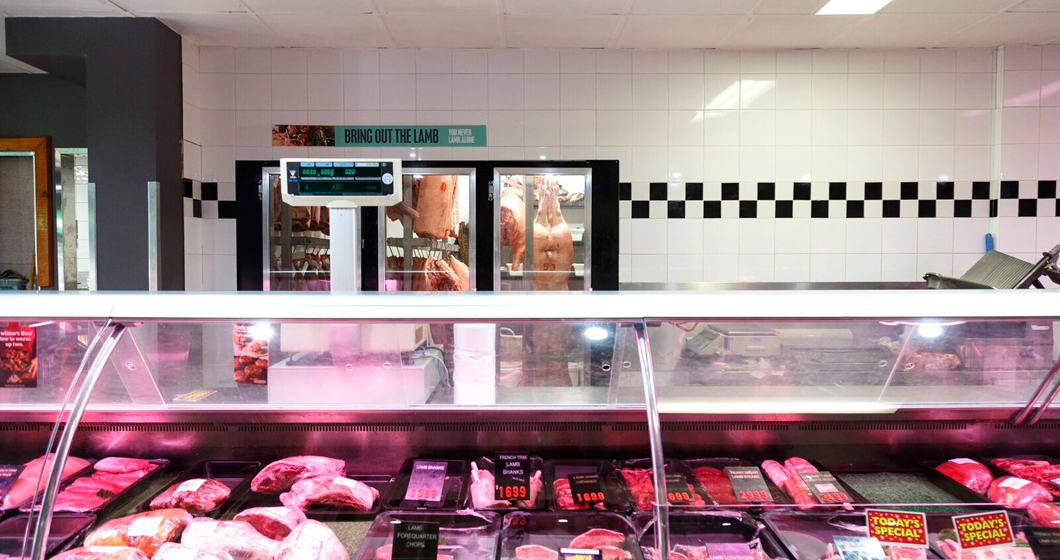 An emphasis on providing only top-grade meat and friendly personal service are what make Market Meats at Belconnen Fresh Food Markets the go-to butcher for many foodies and shoppers around town.
The Market Meats team ensures their products are trimmed and presented nicely, and they are also happy to fulfill any requests from customers in regards to their meat products.
"We try our best to source all our meats locally. We get our beef from Bungendore and our pork from Wombat. We deal with the farmers directly and that's something we're really proud of," owner Bede says.
Displaying a wide range of beef, veal, pork and lamb products in store, Market Meats also has an onsite smoke house where it smokes its very own unique ham, bacon and speck.
For Bede, it's the customer interaction that he finds the most rewarding part about his job.
"When people are a bit unsure about something and they have an event on that they have to cook for, it's great to see that they are coming to us for ingredients, recipes, ideas and advice rather than just ordering pizza," he says.
So if you're looking for that next delicious addition to your meal, stop past Market Meats and see the experienced team for some good ol' fashioned personal service and high-quality produce.
Ben's All Meats: Fresh protein perfect for any meal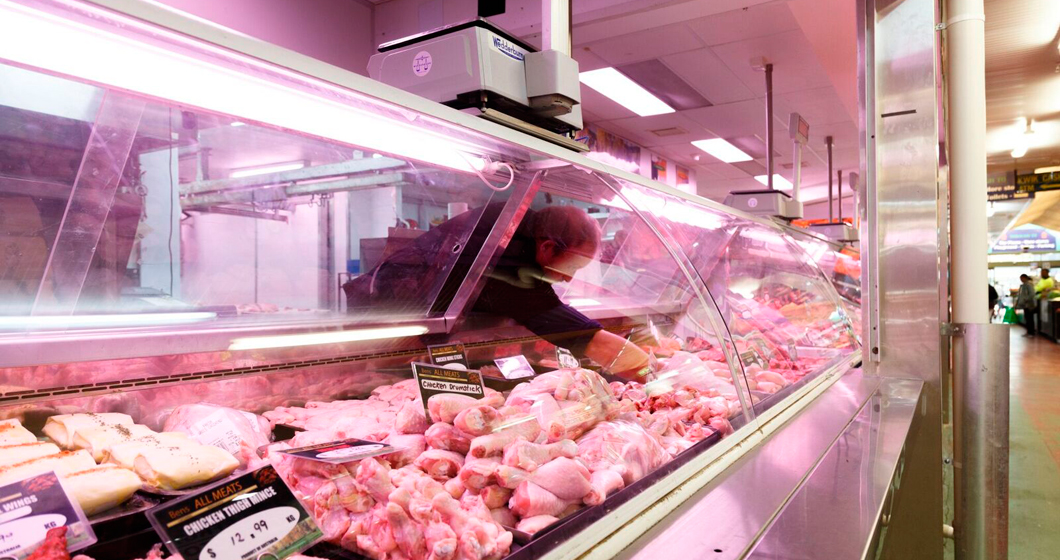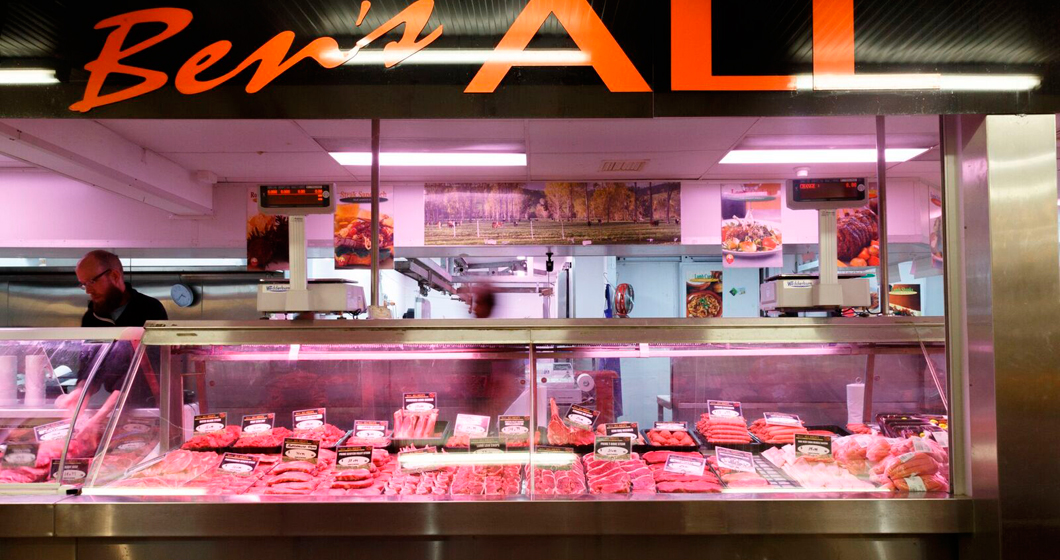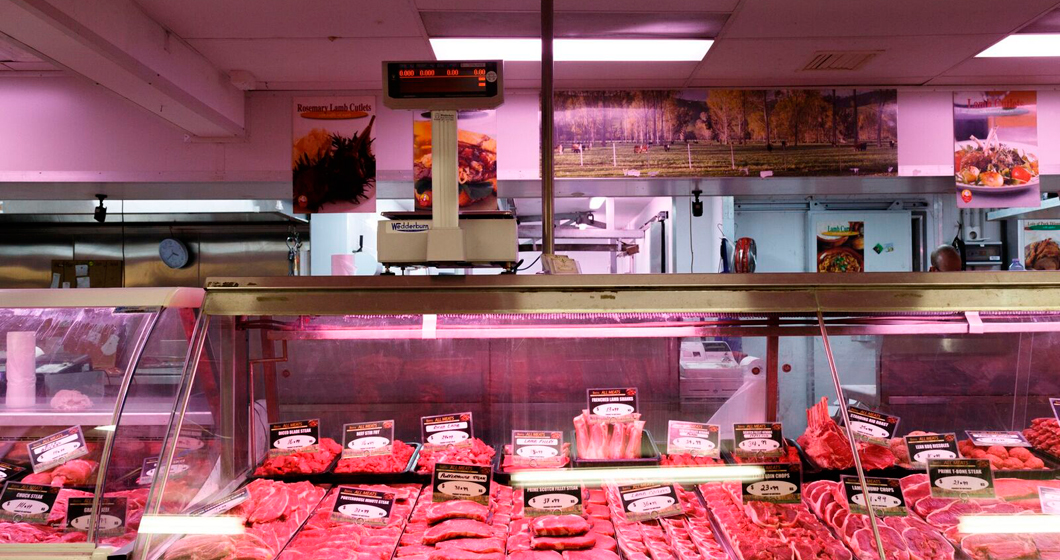 Another favourite hotspot to buy meat and poultry at the Belconnen Fresh Food Markets is Ben's All Meats. Rest assured that a visit to see Ben and the expert team will have you leaving with quality cuts and all the knowledge you need to cook up a storm at home.
Ben's has got you covered when it comes to providing fresh, quality produce for your meals and aims to offer its customers the best of all cuts of meat including pork, lamb, steaks, mince and much more.
In addition to stocking a wide range of meats, Ben's also makes its own small goods including bacon, ham and gluten-free sausages.
Truly a one-stop shop for all your meat and poultry needs, make Ben's your next destination when at the markets.
Eco Meats: In search of a unique ingredient?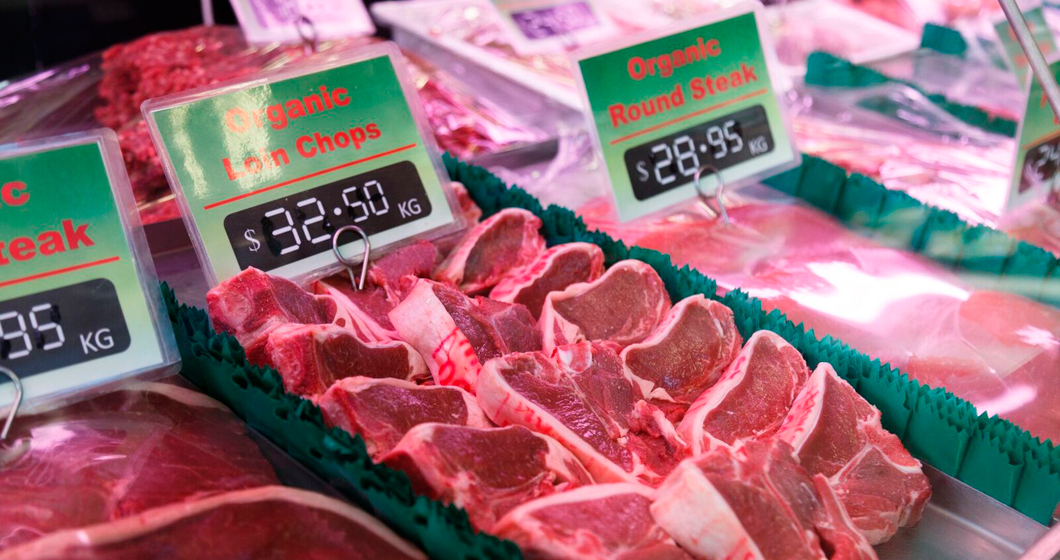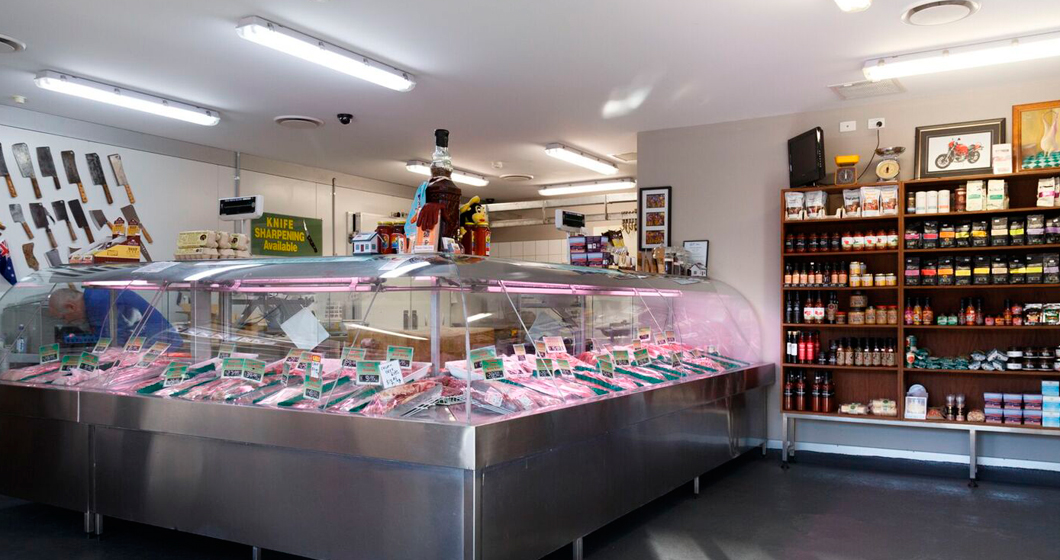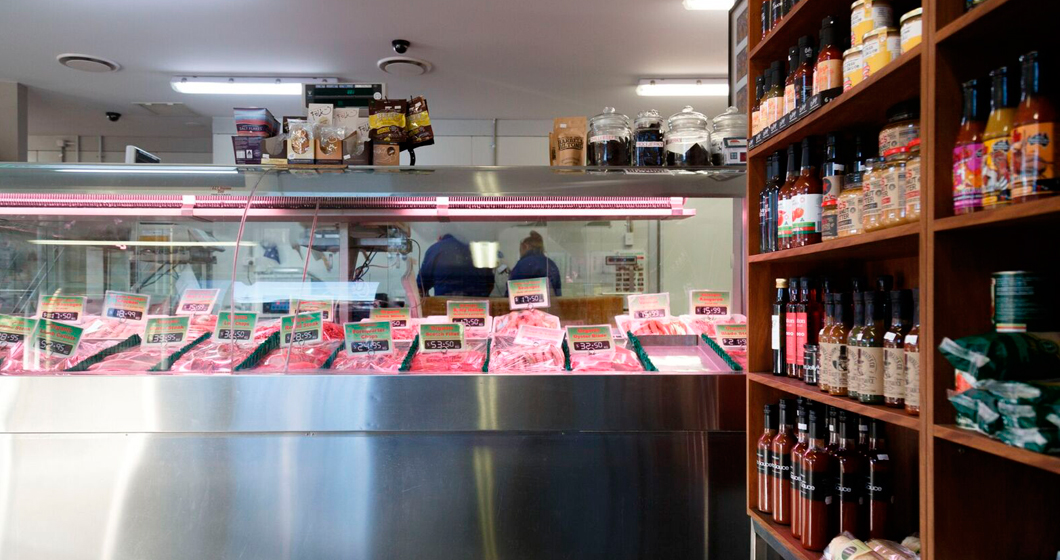 Eco Meats owner Gino has 18 years experience running the business under his belt and says that the philosophy of the business has never changed – everything is certified organic!
"We're all about quality organic meat and we deal with local farmers in Cootamundra and Cowra, and our chickens come from Young," he says.
For those in search of meat that's a little different or are game enough to try something new to cook, then Eco Meats is the place for you!
It boasts a wide range of certified organic beef, lamb, pork, chicken, and a delicious range of sausages that are also made free of preservatives and gluten.
As well is the traditional kinds of meat we all know and love, you can also expect to find kangaroo, venison, crocodile, and Tasmanian possum, just to name a few, at Eco Meats too!
At Eco Meats you'll also conveniently find a small in-house delicatessen, offering a range of tasty cheeses and small goods. Eco Meats can also smoke your produce on request. Bonus!
Chicken Coop: Proudly free-range and ethical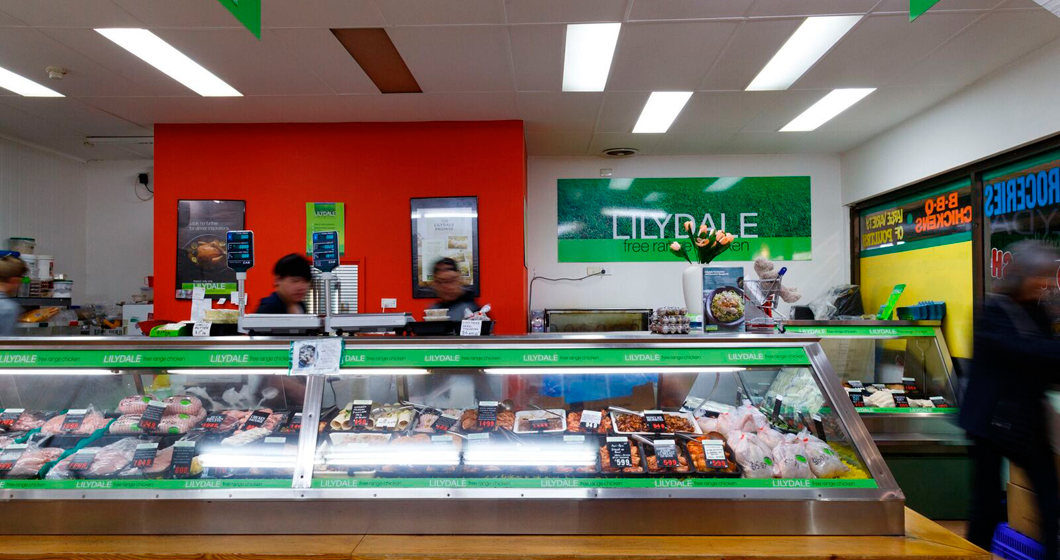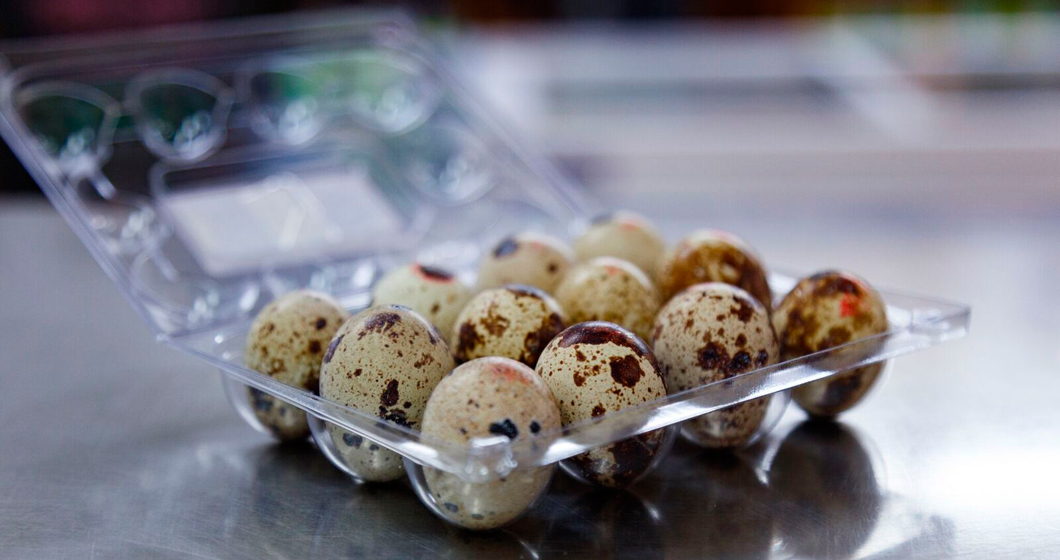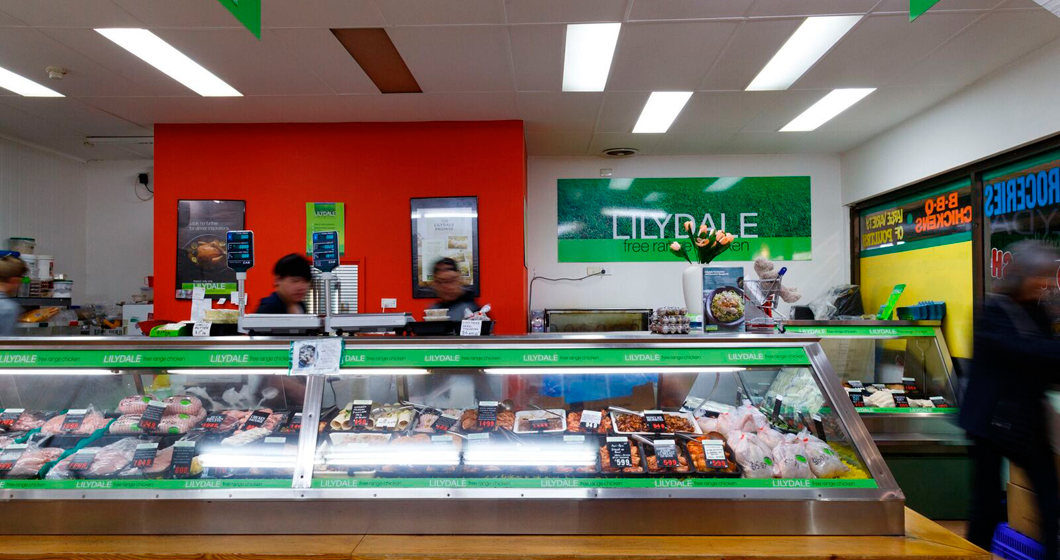 The Chicken Coop is a family-owned business that prides itself on delivering fresh poultry every day for its customers, and its done this to the highest standard for the last 27 years.
Its flavoursome Lilydale Farm free-range chickens are naturally raised and free of hormones to produce a superior taste and texture that's next to none.
In store, chicken is transformed into a vast range of dishes, which includes marinated pieces to filo bakes and stir-fries made fresh on the premises.
"The chicken wrapped in filo pastry and the chicken kiev are always a popular hit," manager Cheto says.
"It's all ready to chuck in the oven. We've done all the hard work for you so people can just enjoy delicious food with convenience."
The Chicken Coop also offers a seniors' discounts every Thursday, with 10 percent off a majority of their stock.
Mike's Meats: Affordable cuts on-the-go
As one of Canberra's leading butchers, Mike's Meats offers a large range of pre-packaged meat, poultry, corned meats, small goods and sausages.
The passionate Mike's Meat team strives to ensure that their valued customers receive premium quality meat at the lowest prices.
So next time you find yourself at the markets, pop into the interactive Mike's Meat experience where you peruse and pick your cut straight from the cool room.
Deli Cravings
We've found a slice of Europe right in the heart of the Belconnen Fresh Food Markets – Deli Cravings!
With a brimming display window that's bound to tempt you, it features mountains of fresh small goods including salami, Polish sausage, hams, kransky and chorizo.
One step inside and you will discover over 150 different typed of Australian and imported cheeses, as well as everything from flavoursome dips, sliced sandwich meats to antipastos, fresh pâtés, chocolates and sweets.
Click here to Belconnen Fresh Food Markets: Synonymous with the finest fruit and veg