Vegans and non-vegans alike will be thrilled to hear that the team behind the much-loved Au Lac, in Dickson, have opened a new chapter in Woden. For those who don't know, Au Lac was Canberra's first restaurant to specialise in vegan Asian cuisine. The menu features predominately Vietnamese cuisine, with notable influences from Chinese and Thai cooking.
We caught up with owner Linh Lieu and manager Tony Nguyen, to learn about the Au Lac story and to try some of its famous vegan dishes.
"I feel that when I became vegetarian, I had more energy. A lot of young people, from 16 to 25, are now vegan, and they bring their parents and grandparents in to show them that vegetarian food is not just steamed vegetables!" says Linh.
"Some people think vegetarian food is boring. At Au Lac, it's not."
"They say 'Au Lac' is the original birthplace of all the Vietnamese people," explains Tony.
"In Vietnamese, Au Lac is a place associated with being peaceful – like a treasured place."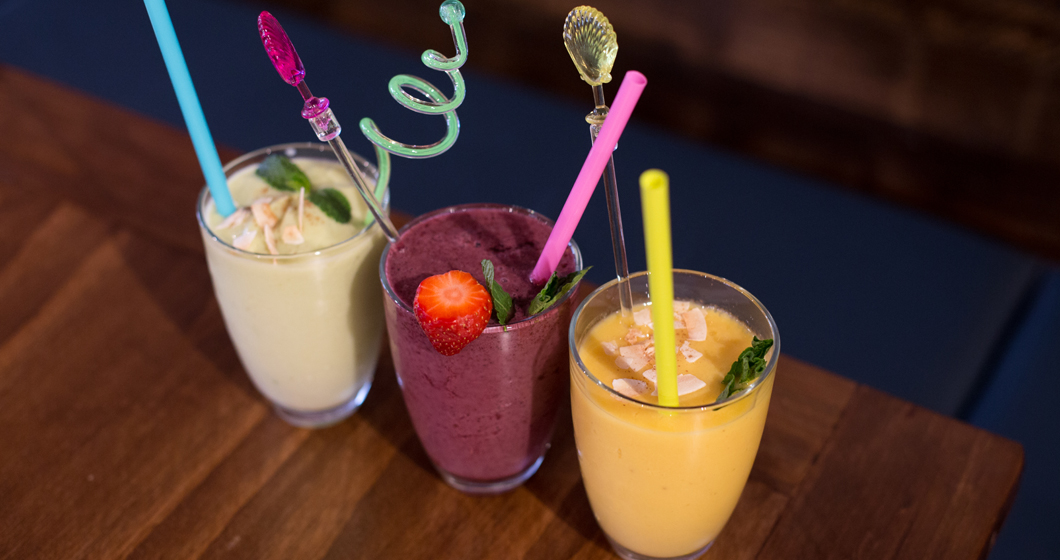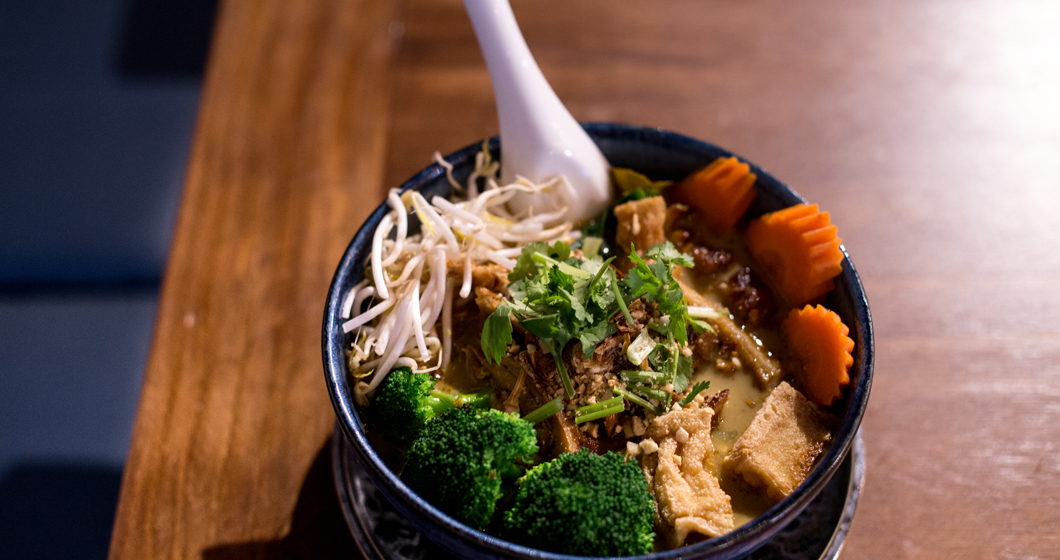 The tiles in the new restaurant are inspired by the ceiling of Linh's childhood home, and Tony depicts the overall look of the new space as being 'a lot trendier' than its Dickson counterpart. The walls are decorated with Vietnamese artwork, painted by an artist who's a friend of Tony's and all the beautiful ceramics come from MIJ, in Melbourne, who import high-quality tableware from small family-run Japanese businesses.
We were first served a trio of fresh smoothies: mango, berry, and avocado.
"With the avocado smoothie, people always ask how it can be vegan?" explains Linh.
"I make it with soy ice cream and almond milk."
This smoothie is topped with crunchy almond flakes, and is so creamy and refreshing that it's hard to believe it's made without dairy! The blend of ice and fresh fruit in both the berry and mango smoothies create the perfect complement to any of Au Lac's tasty dishes.
The feast began with a couple of crowd-favourite entrees, the Fresh Cold Rolls and the Soy Duck Wraps. The Cold Rolls were packed with lettuce, carrot, thin noodles and tofu, and served alongside a mouth-watering peanut sauce. The fresh, wholesome ingredients gave a great impression of what was to follow.
Slices of cucumber and crispy soy duck, wrapped in a light pancake, make up Au Lac's Soy Duck Wraps. The wraps were served with a special in-house sauce, and the combination of fresh cucumber and the crispy soy duck made these wraps an impeccable beginning to the amazing meal.
The Southern Spiced BBQ Pork was topped with crushed peanuts and smothered with a delectably sticky southern style BBQ sauce. The bite-sized pork pieces are served with a light salad of lettuce, carrot and herbs that compliments the dish perfectly.
A personal favourite on this menu was the classic Laksa. This dish was loaded with fresh vegetables, soy chicken, tofu and noodles, topped with peanuts and crunchy bean sprouts. The texture and taste of the soy chicken was so close to the real thing that it's guaranteed to win over some meat-eaters. The generous serving of this spicy, creamy coconut soup makes a filling meal that's sure to leave you feeling satisfied.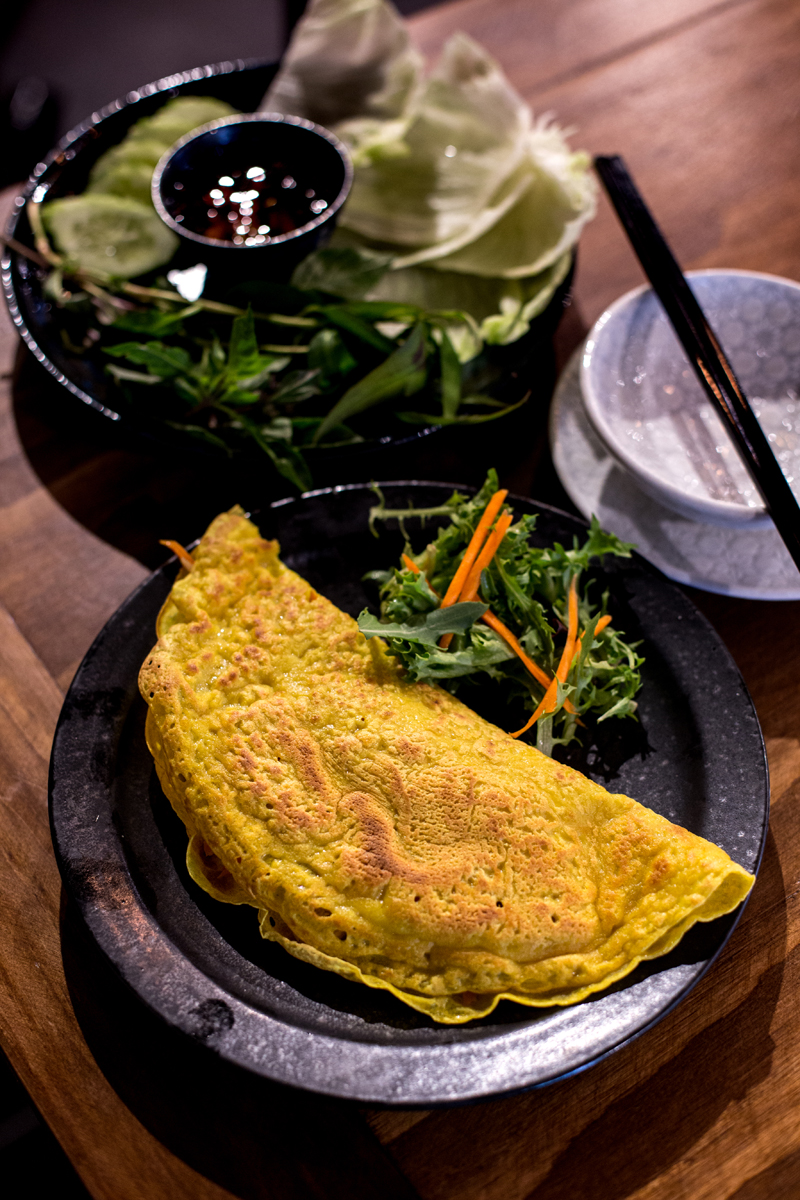 The Vietnamese Crepe is one of the menu's more unusual additions. A crisp, rice flour crepe is filled with soy meats, carrot, tofu, and bean sprouts, folded over, and served alongside a salad of fresh lettuce, cucumber and herbs. What really sets this dish apart is its pairing with Au Lac's special soy fish sauce, which is incredibly flavoursome and goes perfectly with the crepe's tasty fillings.
The Fresh Young Coconut Jelly was a light and refreshing dessert to finish our feast with. The smooth jelly is a vibrant pink in colour, and full of fresh coconut slivers. For a refreshing after-dinner treat, you can't go past this dish. Those with a sweet tooth will be delighted with Au Lac's selection of desserts, which includes the Deep Fried Soy Ice Cream, Banana Fritter and Coconut Cream, and the Lychee and Soy Ice Cream.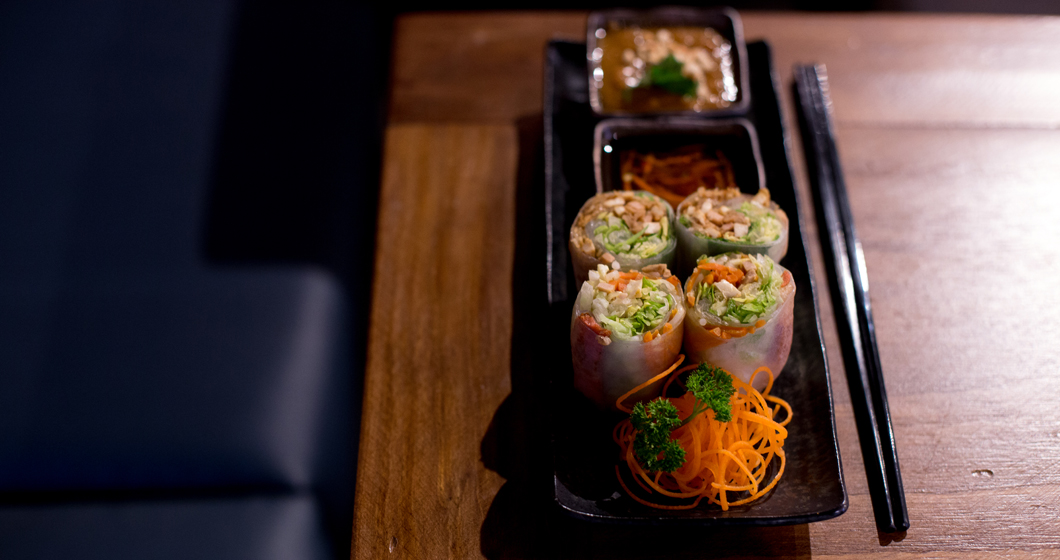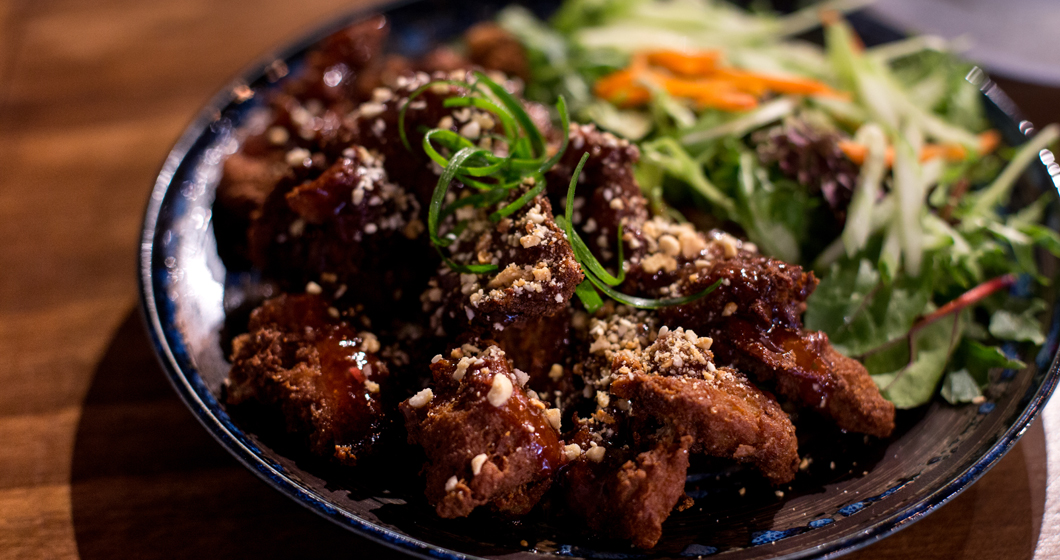 After a fully-booked grand opening last Saturday, complete with a performance from the Canberra Prosperous Lion Dance team, Au Lac Woden are ready for bookings! Don't have time to eat out? Au Lac's entire menu is available for takeaway too.
The new location is open seven days a week, from 11am-3pm for lunch, and 5pm-10pm for dinner, at Westfield Woden, Corinna St, Phillip. Whether you're a seasoned regular, or visiting for the first time, there's sure to be something on the menu to keep you coming back!