This weekend world-renowned fashion illustrator Aaron Favaloro is coming to the nation's capital for two exclusive Westfield events for Mother's Day.
From fashion school to a scholarship in fashion illustration, Aaron has immersed himself in all things involving pen, paint and paper, and has continued his rise as an illustrator to the stars. With international recognition and a high-profile fan base, stars such as Gigi Hadid, Nicole Richie, Oprah, Olivier Rousteing, Tyra Banks and Rosie Huntington to name but a few, have all taken to social media to promote his work.
With an impressive portfolio under his oh-so-stylish belt, Aaron's clients have included Swarovski, Tiffany and Co, Sisley, Moet, Rolls Royce and MBFW.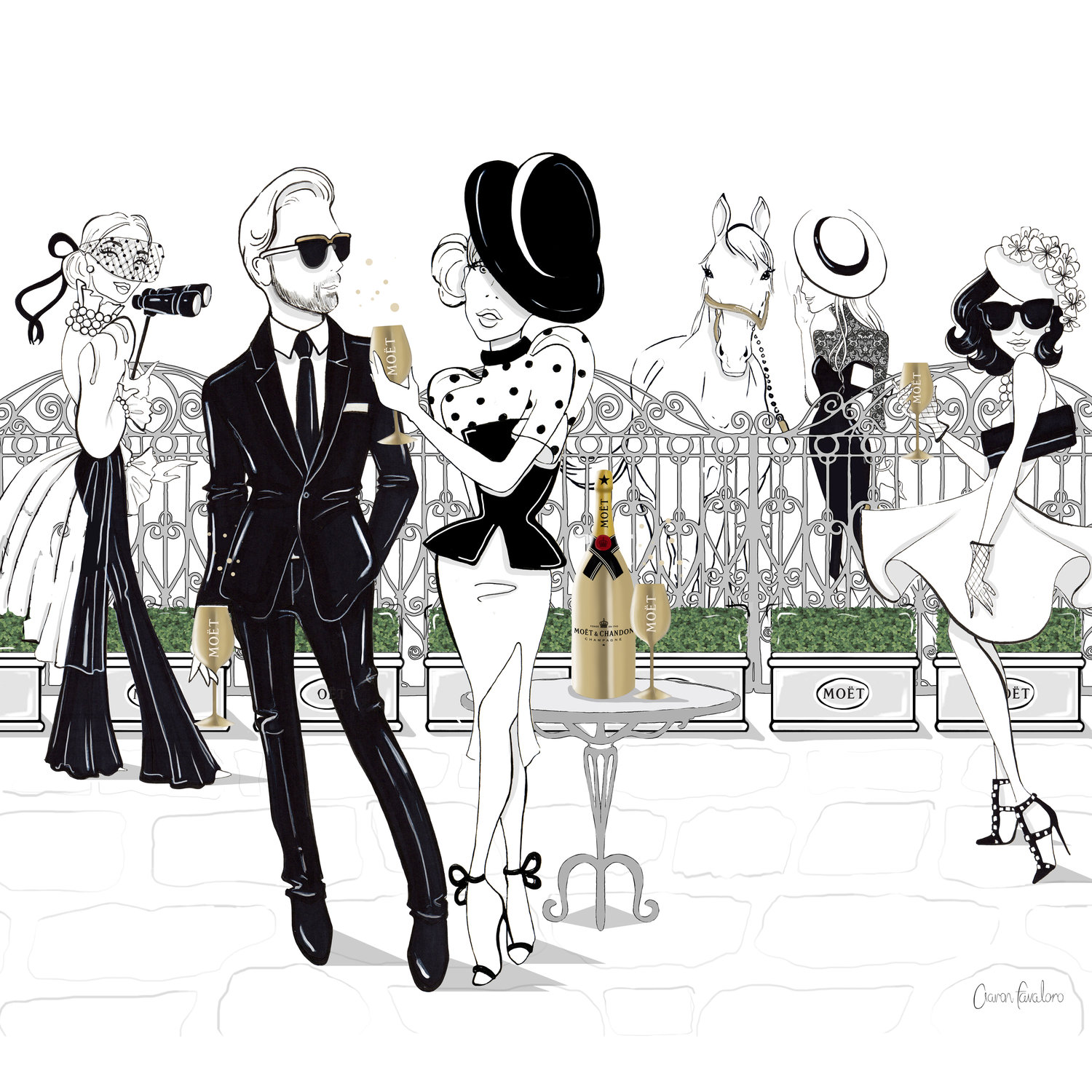 Join the famous fashion illustrator as he creates custom designed cards at Westfield Woden on Friday and Belconnen on Saturday. Aaron will base the design off a template and will tweak the image to look like you!
Keep the card as a memento or use it as a card for Mother's Day!  The card is free, but hurry and get in early as he will only be able to illustrate within the allocated times below.
Friday 12 May – Westfield Woden Champagne and Shop session in Centre Court from 4pm to 8pm .
Saturday 13 May – Westfield Belconnen Mother's Day Lounge in Centre Court from  11am to 3pm.
FIVE MINUTES WITH FASHION ILLUSTRATOR AARON FAVALORO
How did you get into fashion illustration?
I have always loved illustration and illustrating, it has been something I have done ever since I was young. Illustration really became an interest when I won a scholarship in high school for fashion illustration. Since then I have been hooked, I just never realised that I would ever have had the opportunity to make a living from it.
What is your favourite subject to draw? Bags? Jewellery? People?
Drawing the clothing for me is the highlight. I love creating beautiful one-off pieces that will only ever live on paper. Trying to create movement in the clothing and texture is something I will always enjoy trying to create.
 When did it become 'real' for you – what was a defining moment in your career?
It has been such an incredible journey and so many amazing moments. A few moments that have stood out to me have been, seeing a picture of Oprah holding one of my illustrations, meeting Jean Paul Gaultier and also having Gisele, Kim Kardashian and Gigi Hadid post my work.
We are sure everyone will be excited to get a personalised illustration from you in Canberra next weekend! What made you decide to do this event and why is it important to you?
I love Canberra and used to commute there once a week for my last job, I'm looking forward so much to getting back there. I so enjoy meeting everyone at these events, capturing people's style and personality in an illustration is such an honour and I'm always humbled when people come along to be illustrated.
What's it like working with amazing clients like Swarovski, Oroton and Estee Lauder?
I enjoy so much working with clients who are passionate and excited by their own product, that is when I'm the most excited, sitting around a table with other creatives brainstorming ideas is intoxicating. I love what I do and I think people resonate with that.
Do you have any exciting plans in the works? Potential clients or events?
I have collaborated with a brand that will be getting released this year, so very excited to be able to share the details on the project soon. And I'm currently hand-painting a mural at The Intersection in Paddington Sydney, which is something new for me, somewhat daunting but hugely exciting!
Do you think people can learn how to illustrate fashion or is it a talent you're born with?
I think I was born with a love of illustrating, and somehow taught myself how to illustrate. I think you can be taught how to illustrate, but finding your style and point of difference is something that I don't believe can be taught, that comes from the individual.
What do you love most about your job?
Well, I have just moved into my new studio in Mona Vale on Sydney's Northern Beaches, and it's been such an exciting moment for me. I never thought I would be able to get my own space just for art, and it is near my favourite surf beach. So most afternoons you will find me with friends in the water, best way to finish the day.