As we cross off each passing day in May, the temperature drops lower and out come the blankets and sweaters. Some of us curl up in a ball to stay warm, or sleep in on those typical cold winter mornings. Regardless, there's nothing that hits the spot better than a warm cup of hot choccy. Enriching our taste buds with a smooth blend of chocolate with each sip, a good cup of hot chocolate brings with it a sense of nostalgia for everyone who's grown up having it.
Brewing a great hot chocolate is an art. The ratio of milk to chocolate, quality of cocoa and mixing techniques all come into play. That said, what are the right places to look for in Canberra when you're in the mood for a great hot chocolate? Look no further, because in this article, we're listing some of Canberra's best spots for you to get yourself that warm cup of hot choccy! Head on below!
The Hot Chocolate Experts
First, we have 4 of the most well known chocolate crafting experts, spreading the love for chocolate all over Australia. Expect nothing short of a rich and authentic chocolate experience from each of these stores:
1. Koko Black
Discovering the essence of chocolate in Australia since 2003, Koko Black specialises in handcrafting a wide range of tantalising, complex chocolates. Suited for every chocolate connoisseur, Koko Black's delectable variety of chocolates, treats, desserts and drinks make it every chocolate lover's dream.
It comes as no surprise then, that you can expect to find some of the best hot chocolate drinks here at Koko Black. The signature Belgian hot chocolate has been crafted to deliver a rich and indulgent moment of pleasure. Available in flavours such as Orange, Mocha, Hazelnut or classic Belgian Chocolate, the drink may finish but the taste will linger on!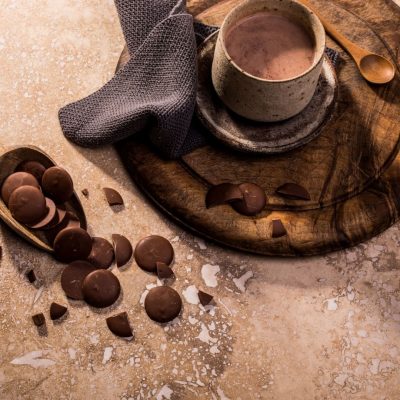 Source
Location: Shop FG02 Canberra Centre, Bunda Street, Acton, Canberra, ACT 2601
Opening hours: 10am – 5:30pm
2. Oliver Brown
The story behind Oliver Brown lies between two friends during a trip to Belgium in 2009. Amazed by the sensory experience delivered to them by rich, authentic Belgian chocolate, they decided to bring the flavours to Australia. With their wide variety of waffles, fondants, desserts, crepes and drinks, Oliver Brown strives to fulfil all types of chocolate cravings, indulging people of all ages to enjoy something sinful.
Serving some of the best hot chocolates in town, you can find Oliver Brown right in the heart of Canberra Centre. Choose from a range of hot chocolate drinks, from traditional milk, dark and white, to rich infusion variations with mint or coconut.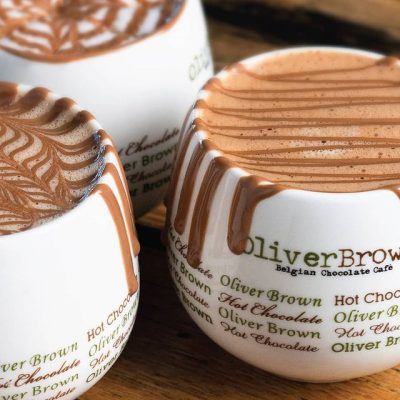 Source
Location: 2/88 Bunda Street, Canberra, ACT 2601
Opening hours: 9am – 9pm
3. Max Brenner Chocolatier
Founded in 1996 by Max Fichtman and Oded Brenner, the chocolatier Max Brenner was created with one goal in mind; to create a new chocolate culture worldwide. Using only the highest quality of cocoa beans and raw materials, Max Brenner's handcrafted chocolate creations aim to deliver the ultimate sensory experience for every chocolate lover out there.
With a wide range of delicacies such as waffles, crepes, cakes, brownies, pizzas and fondues, Max Brenner is the one-stop shop for celebrating the love for chocolate in the finest fashion. Their signature hot chocolate is served in their very own 'hug mug', allowing you to warm your hands on those cold winter nights while enjoying your hot choccy!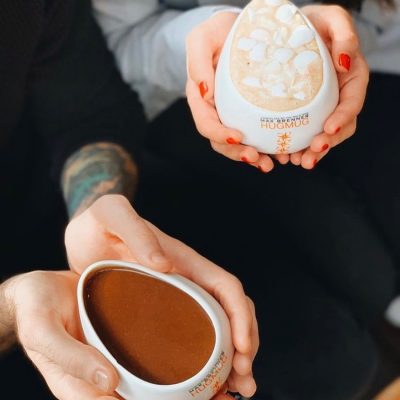 Source
Location: Level 3, Westfield Shopping centre, Benjamin Way, Belconnen, ACT 2617.
Opening hours: 9am – 10pm
4. San Churro Chocolateria
Inspired by traditional Spanish Chocolaterias, San Churro is a homely, Australian-wide establishment that specialises in churros, or Spanish doughnuts. San Churro's cherries are served with a generous sprinkle of cinnamon sugar and a delicious variety of dip. They use 100% pure cocoa butter to produce couverture chocolates, creating an enriching customer experience.
While you can indulge in a decadent range of hot choccys, we also highly recommend trying out their signature churros with your choice of dips and treats. Ideal for families, couples or even friends, each bite or sip you take will only leave you wanting more!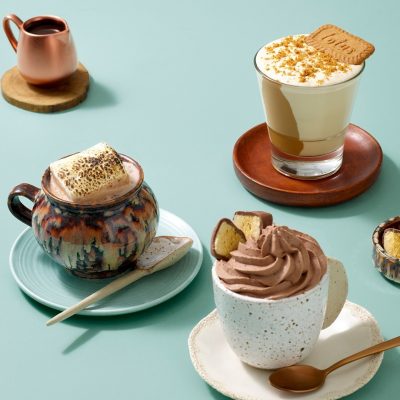 Source
Location: Westfield Woden, Tenancy B001/8 Bradley Street, Philip, ACT 2606
Opening hours: 9am – 10pm (9am to 12am on weekends)
Local favourites:
Prefer something a bit more….exclusive to Canberra? Here are some local favourite cafes where you can get a fresh Canberra brew of hot chocolate:
Kita
If you're somewhat of a night owl, then this restaurant is for you. Kita opened with the idea of having an establishment that provided drinks and food after hours. One of the few truly well known, nocturnal hotspots in Canberra, Kita is perfect for those who look to satisfy those typical late night cravings for food, drinks or both!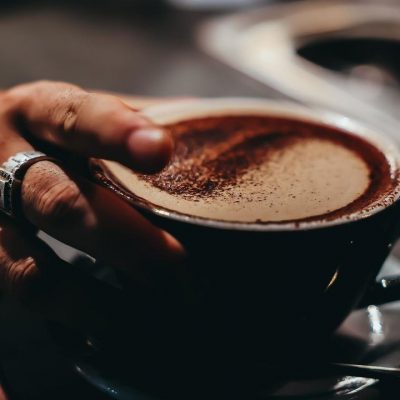 Source
Kita boasts a menu of Indonesian-Fusion cuisine with unique sweet and savoury dishes to tickle your taste buds. Their triple hot choccy is perfect to sip on when you're craving something warm and soothing on a cold night. Speaking of chocolate, Kita also has a curated shakes section. Specialty shake combinations such as Tim Tam & Milo make every chocolate lover's dream come true.
Location: 59 Boolimba Crescent, Narrabundah, ACT 2604
Opening hours: 6pm to 6am (Wednesday – Thursday & Thursday – Friday); 6pm to 12 noon (Friday – Saturday & Saturday – Sunday)
Frugii Desert Laboratory
A Canberra favourite , Frugii Desert Lab is a small family owned and operate business that specialises in sorbet, gelato, cakes, chocolates, coffee and more. Known for their humble yet unique dessert varieties, Frugii adds an element of love in each of their menu items. Here, you can expect to find all sorts of exotic gelato flavours such as Lavender, Wattle Seed, Cardamom, Fig, Lemon Myrtle and more.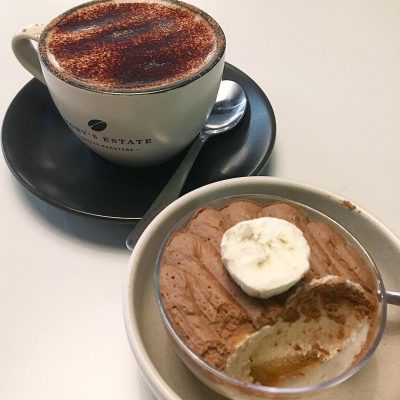 Source
Frugii also an enigmatic range of chocolates and drinks. Treat yourself to a handcrafted hot choccy made with authentic cocoa to go along with some of their desserts.
Location: Unit 57/28-30, Lonsdale Street, Braddon, ACT 2612
Opening hours: 12pm to 11pm (Wednesday – Sunday)
Winter is coming, so get your favourite blankies out and get yourself a warm cup of hot choccy from one of these Canberra gems! Prefer alcohol instead? Check out our recent article on where to find some of Canberra's best cocktails here!