Looking to get a fresh haircut? There's nothing better than leaving the barber shop with a new look that leaves you smart and polished. When we think of a great barber shop, we think of individuals who are proficient at what they do and who love doing it. Barbers who know about the latest trends, the technical knowhow of hair cutting, and the confidence to make any style into magic. Lucky for you, Canberra is full of exotic barber shops that you can visit to get your favourite haircut. Let us take you through a deep dive along some of Canberra's best barber shops for your next haircut! Each of these barbers provide a different kind of experience, so you can choose whichever appeals most to you. These gems are worth waiting in line for!
1. Axis Hairdressing & Barba (Braddon)
Axis Hairdressing was established in 1991 by internationally renowned hairdresser Adam Ciaccia. This premium salon is home to Canberra's most talented hairdressers who deliver their craft to their clients in a genuine, 5 Star sustainable environment.  Their latest brand 'Barba' was introduced recently, specialising in short haircuts, shaves and fades. The best part? Axis and Barba pride themselves on being inclusive, offering their services to men and women. Combining precise attention to detail with a premium range of services, Axis Hairdressing will ensure you leave the shop crisp and satisfied.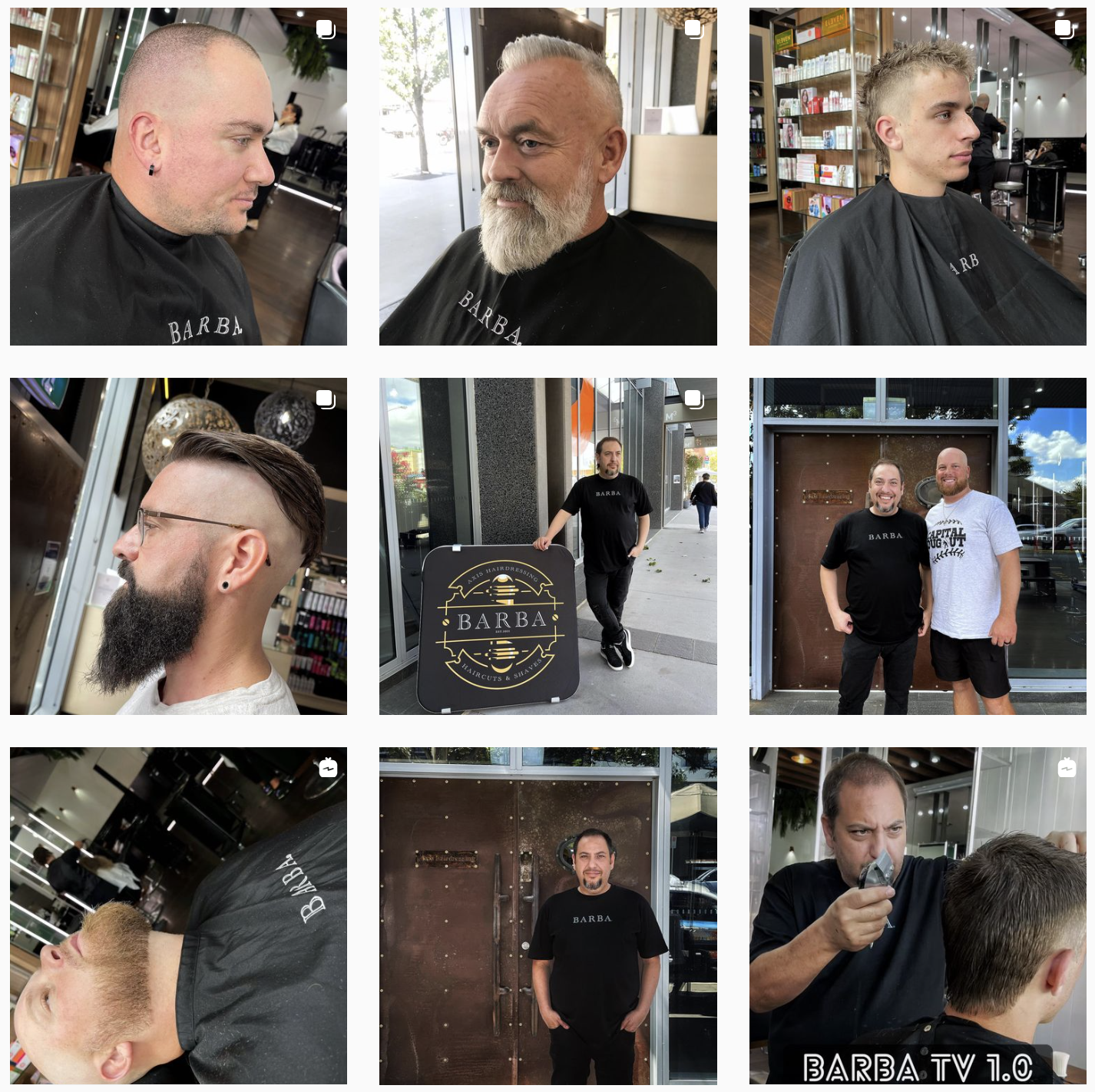 Location: 131/24 Lonsdale Street, Braddon, Canberra ACT 2601
Contact: 02 6247 1833
Haircuts: Starting at $60 with Barbas, from $90 with other stylists
Book appointments here
OIC Verdict: Go here if you're after a premium, sustainable and inclusive hairdressing environment.
2. Men's Biz (Canberra Centre)
Winner of the 'Best Retail Destination' by GQ's Grooming Awards, here's one exclusive to the men out there. Men's Biz is an exquisite barber's shop located in Canberra Centre set to provide a luxurious customer experience. This luxurious barber shop houses over 1,000 curated, best-in-class men's shaving, skincare, men's fragrances and grooming accessories from around the world. Additionally, their full-service barber shop provides haircuts, beard care and hot towel shaves for their customers. First time customers are also welcomed with a complimentary beverage of their choice.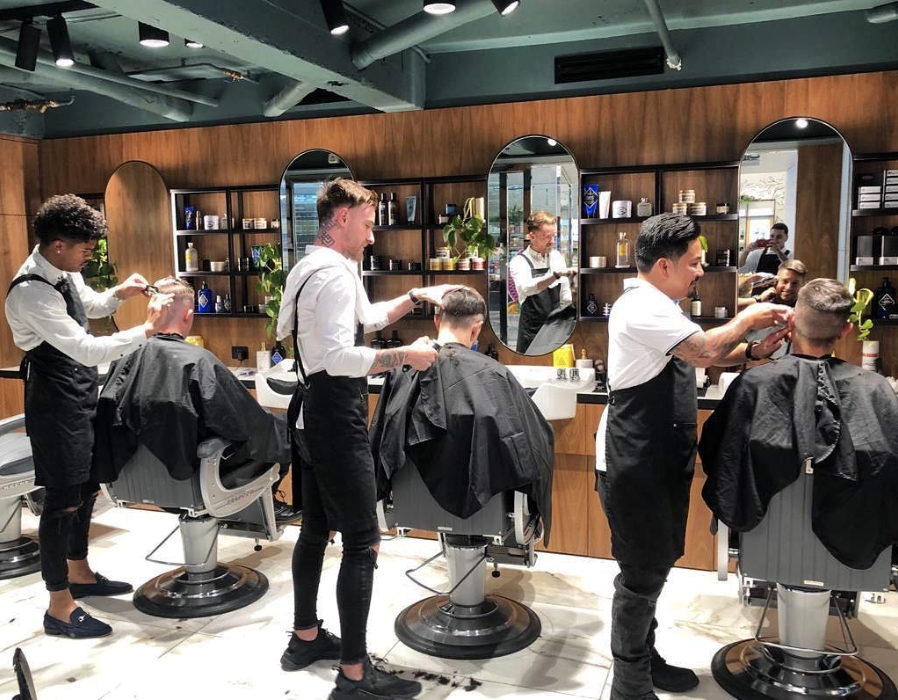 Location: Shop DG21, Petrie Plaza, Canberra ACT 2601
Contact: 02 5104 0965
Haircuts: Starting at $40
Book appointments here
OIC Verdict: Go here if you're looking to be pampered with a luxurious experience.
3. JB The Gentleman's Barber (Belconnen)
Founder of The Gentleman's Barber, JB started out experimenting with haircutting during his school years. After gaining some training and experience, he went ahead and opened his own store, dedicated to adding a fresh spin on masculinity in the nation's capital. Adopting a hipster vibe to the barber shop, The Gentleman's Barber is a great place for a haircut while also chilling with some friends.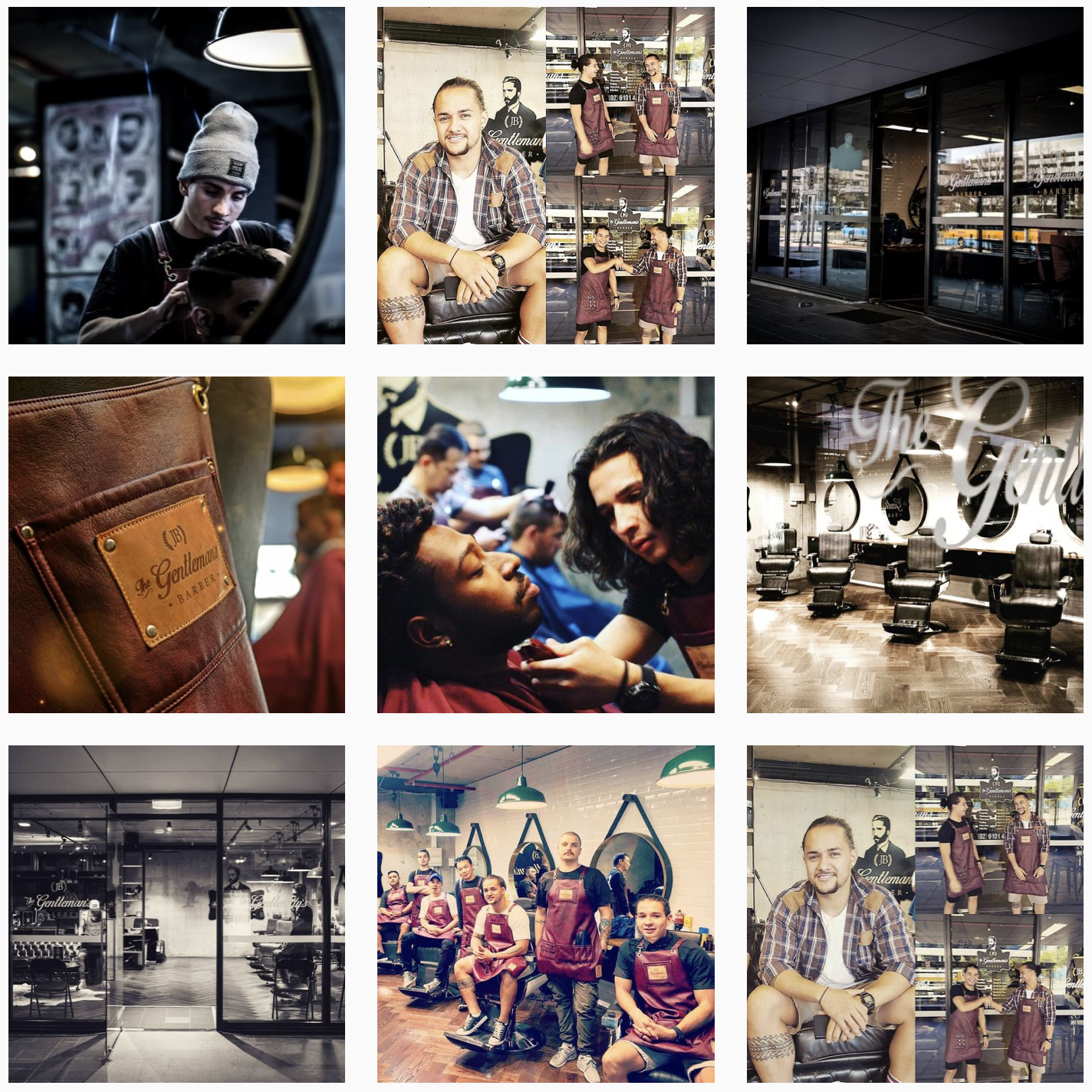 Location:Ground floor, Unit 6, Sentinel Apartments, 39 Benjamin Way, Belconnen ACT 2617
Contact: 02 6101 4674
Haircuts: Starting at $60
Book appointments here
OIC Verdict: Go here if you're looking to enjoy a fresh haircut while hanging out with your mates.
4. Blade & Shave (Canberra City)
The new kid on the block, Blade & Shave recently opened as a men's grooming lounge in the heart of the city. Blade & Shave extends personal attention and treatment to their clients require by offering them a free consultation with any of their preferred services. Along with their hair care, Blade & Shave also strives to educate men on their products and services. This is a great place to visit if you're looking for a quality barber without breaking the bank.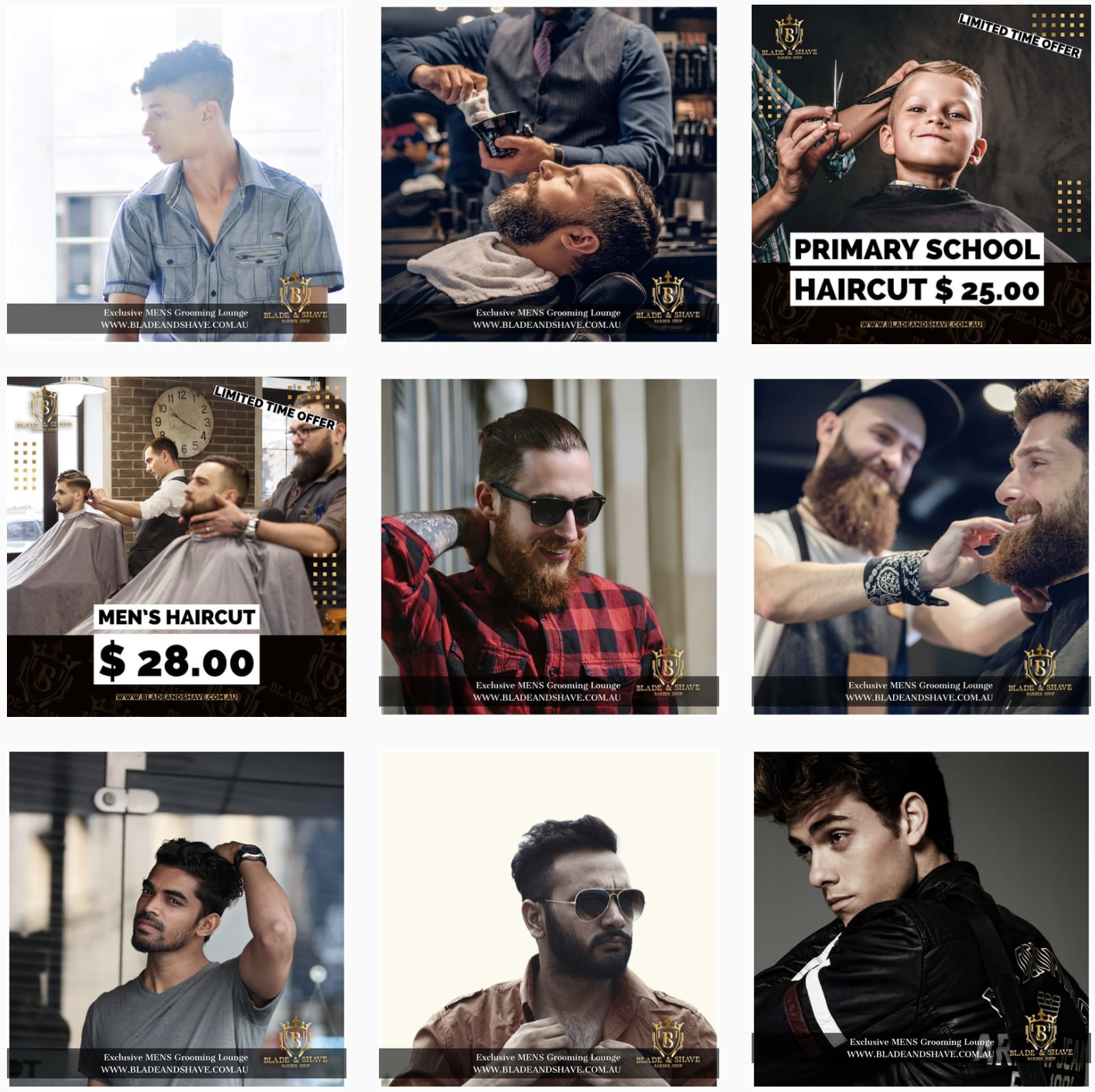 Location: Unit 3, 13-17 Garema Place, Canberra City, ACT 2601
Contact: 02 6230 5281
Haircuts: Starting at $24
Book appointments here
OIC Verdict: Go here if you're on a budget, looking for a great barber service.
5. The Cock and Crown Men's Barber Shop (Phillip)
The folk over Cock and Crown Good believe in two things: Quality and Simplicity. This local favourite started with a goal to provide Canberrans with haircare services without the hassle of technicalities. Customers can walk in or make a booking, grab a bevvie and get a fresh cut in a convenient manner. The Cock and Crown wanted something more than a barber shop, they wanted a place with a personality. This place is ideal for those who wish to have an experience that exudes 'Canberra' in the most genuine way possible.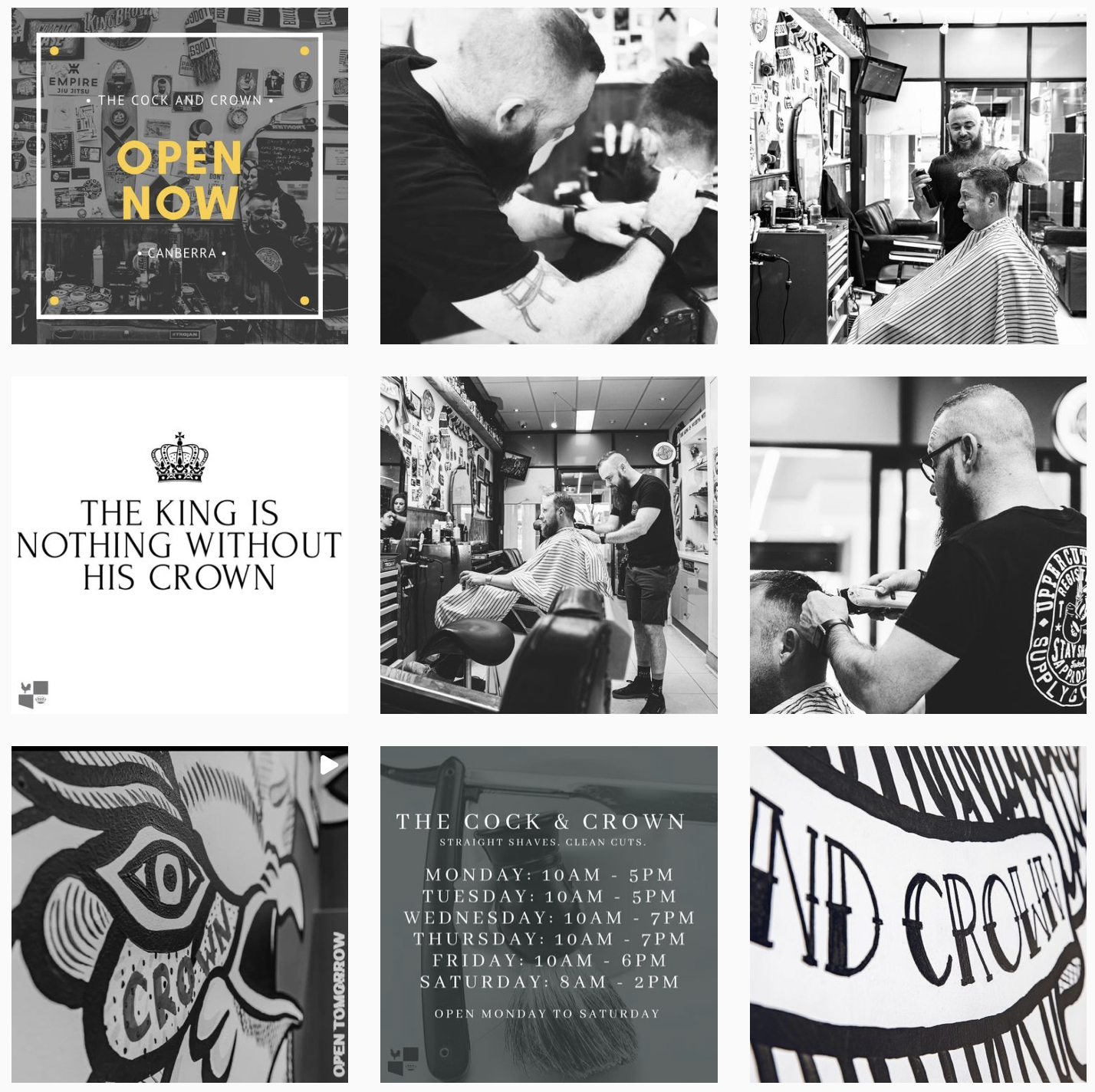 Location: G11/35 Furzer St, Phillip ACT 2606
Contact: 0447 566 275
Haircuts: Starting at $50
Book appointments here
OIC Verdict: Go here if you're on looking for a reliable and quality customer experience that exudes 'Canberra'.
So those are our picks for some of the best barbers Canberra has to offer! Head to any of these 5 barber shops when you're looking for something more than 'just a haircut'!