This year, FASHFEST is changing it up, with a series of fashion shows at iconic institutions unique to the capital. The 19 October, launch show will be at the magnificent National Gallery of Australia showcasing designs from Charly horn Designs, Megan Cannings Design and Hajar Gala Couture.
The queen of cocktail glam and elegant gowns we sit down with the Queensland fashion designer Megan Cannings to discuss her collection and what inspires her.
What is your earliest fashion memory?
My earliest memory is sewing Dad's handkerchiefs into a ball gown for my Barbie dolls.
How would you describe your design style?
Romantic. Elegant. A little influenced by previous eras, with a slight modern overlay.
From where and what do you draw inspiration from?
No one thing. I take my inspiration from my surroundings. I'm always drawing. I always carry a note book.
What other designers are you inspired by?
Couture designer Erdem Moralioglu whose designs are synonymous with versatile yet powerful femininity. He has won so many awards and is sold in more than 170 of the most exclusive retailers. Another designer who inspires me is Italian Giambattista Valli, whose haute couture pieces are worn by Royalty and many celebrities.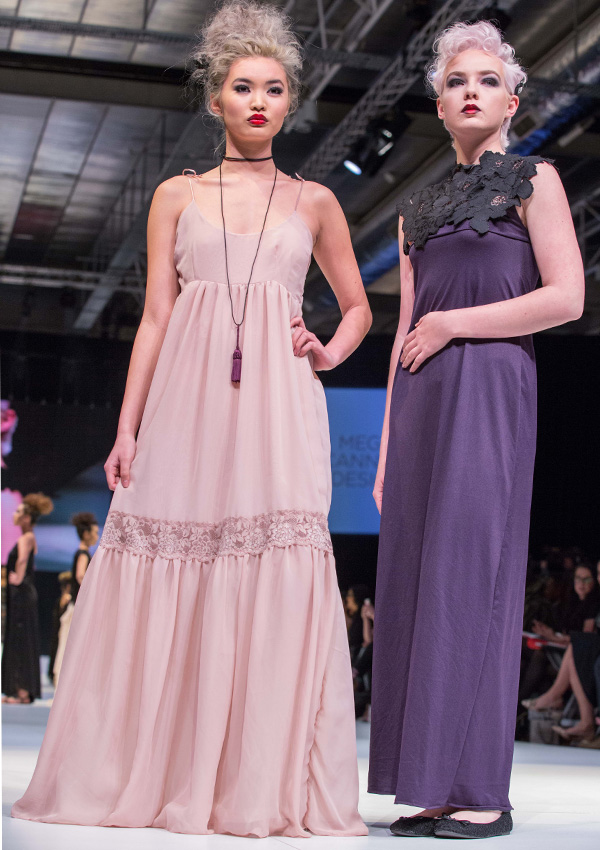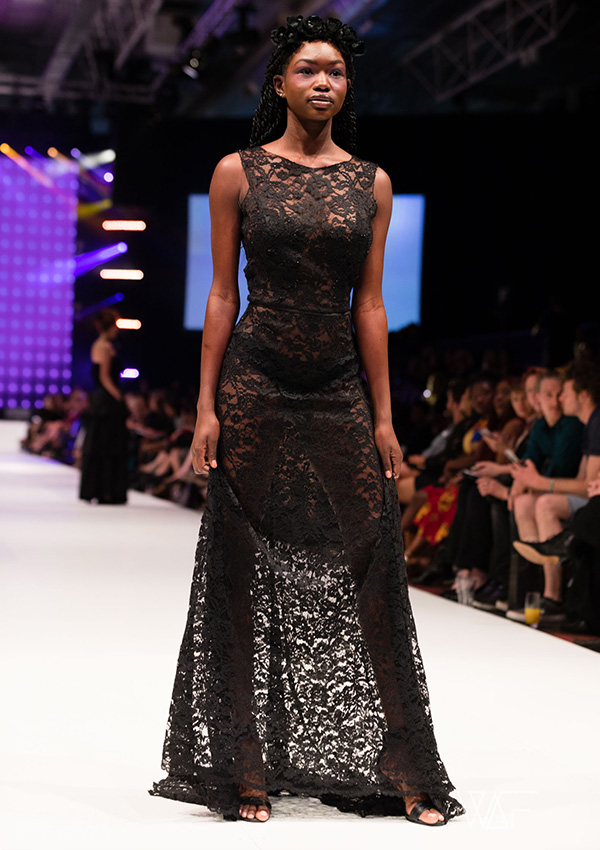 What is your design process when planning a new collection?
It may sound strange, but I don't have a process per se. I just start designing and once I've settled on one piece, the rest of the collection flows from there. This collection is about spring in the country and the pieces are designed to look like a big bouquet of flowers.
Do you design with a certain type of client in mind?
I don't design for a certain age or personality but rather for women who love gowns. Women who smile when they see a beautiful gown. Women who adore wearing beautiful gowns.
We understand you recently showcased your beautiful designs at New York Fashion Week – what an incredible achievement! Please tell us more about this experience? How do you think homegrown events such as FASHFEST help designers to prepare for taking their work to the international stage?
The experience was wonderful. I did my fittings in a Soho Studio and the show was held where many really big-name designers were showing. The international crowd made me feel special. In the end, however, I learned that the city I show in is just a name. They're all run basically the same way, with hair, makeup, models, volunteers and the like. I believe FASHFEST is the most caring and professional show. There aren't any egos among the crew. They're there to do a job and to support you to put on a great show with designer fashion as the focus. If anything, FASHFEST has spoiled me. When I compare it to other shows it always ranks first.
What do you hope the audience will feel seeing your collection at FASHFEST this Friday?  
I hope they feel tingly with excitement over the prettiness of the designs and the colours, and the different styles of gowns.
What's next for Megan Cannings?
I've been selected to participate in Fashion Aid Sydney which is a big deal. It's an amazing five-start fundraising event with the elite of Sydney getting all glammed up. It's a privilege to be part of it. After that, I'll focus on manufacturing and getting my designs into retail stores. I'm already negotiating with a Gold Coast boutique.
Lastly, where can our readers find out more about, or follow, your work?
Instagram         megancannings_clothingdesigner
Facebook         megancanningsdesigns
Twitter             MeganCanningsDesigns
Tickets are on sale now via the FASHFEST website.