By now you should know one of my life motto's is 'Treat yo self'. Consider me the good angel on your left shoulder whispering in your ear "Go ahead honey, you deserve it" and old shoes won't get you laid- I don't make the rules guys, I'm just here to help. With summer right around the corner is time you took a break from those warm boots you've been rocking all winter and embraced something fresh. We're gonna welcome October with seven new styles that will liven up your summer vibes and have you strutting around town in style.
For an ultra-modern, sleek, fashion forward choice look no further than the Balenciaga Speed Trainers. When I was in Paris I couldn't make it a block without seeing someone else in these. Ranging in colour combinations you can't go past black and white. The sock-like design eliminates the laces pressure and makes them feel incredibly light. Styled best with casual wear or sportswear and tall socks.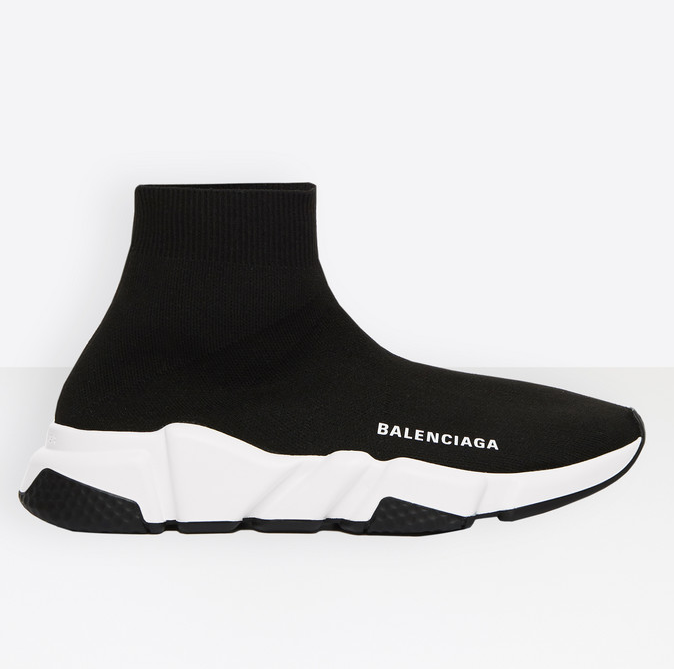 Puma RS 9.8 Gravity trainers have recently been unveiled in a dope new colour amalgamation. Their sleek pod-like form take their name and design from spaceships. Swathes of leather and textile jet across the upper panels. Hints of metallic and a Puma RS 9.8 label on the tongue seal the astro vibe. Traditionally an athletic shoe, fit with all the customs that enable them to be utilised for fitness (if that's your thing) but you can't deny these bad boys would look good morning, noon or night.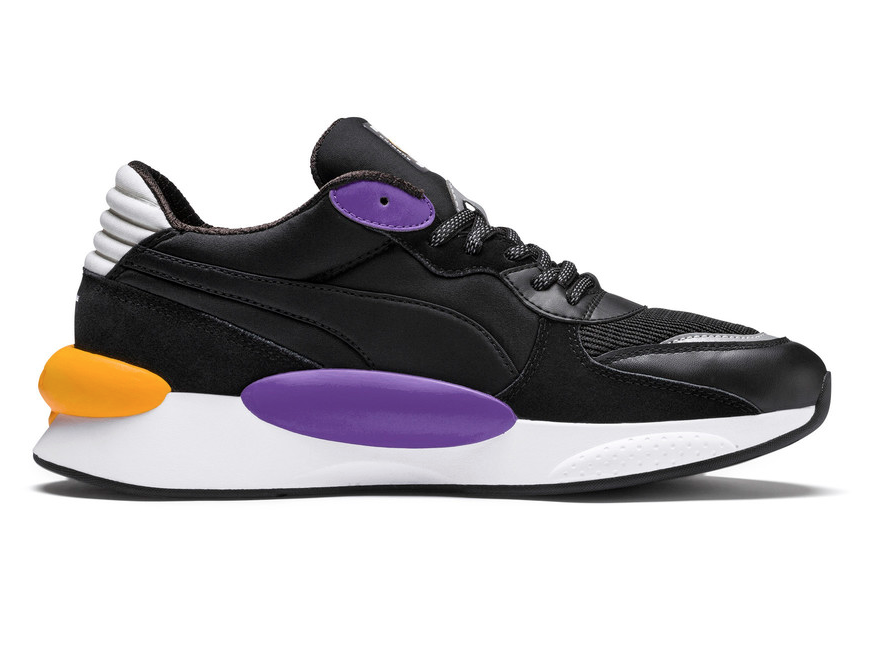 Dior Homme's B23 high-top sneaker in clear canvas and white calfskin and rubber. Consider this the gentleman's version of a Chuck Taylor's. While there's nothing wrong with Converse either, these Dior Homme high-tops in clear with the Dior logo are one in a million. Definitely an option for special occasions the translucent canvas makes them more versatile. Available from Dior boutiques or online.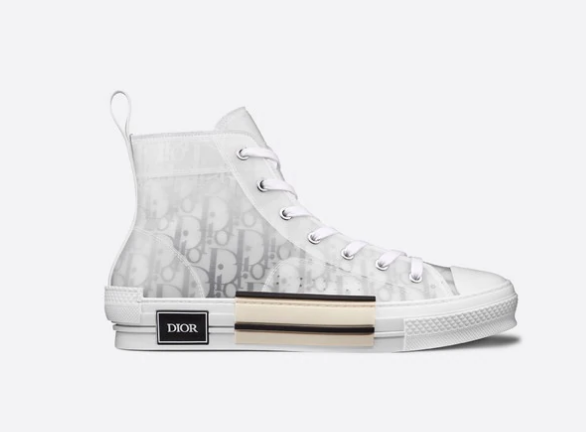 Nike Air Max 270 React. Nike is a tried and true label that has always stood the test of time. With the new Footlocker about to open in the Canberra Centre you might be able to get yourself a bargain. Available in multiple tones, these primary colours give me Fresh Prince of Bel-Air vibes. A statement sneaker best paired with black the mix of primary colours makes them easy to match with most colours that are in this coming season.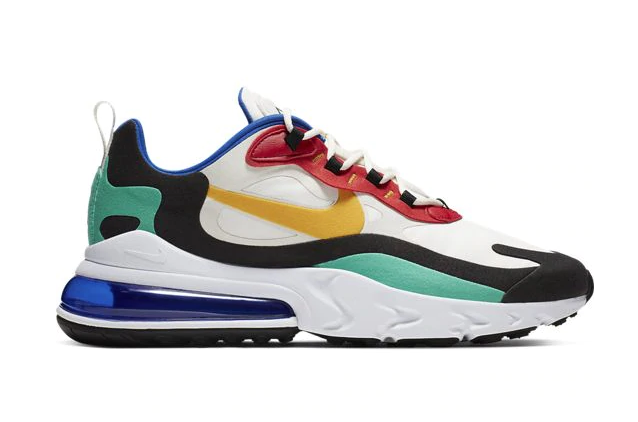 The Graduate trainers from Lacoste are sleek white with clean lines and minimalist details aside from the iconic green gator on the outer sides. Made from leather they're easy to keep clean and even easier to clean down if you do happen to run amuck when after work drinks extends to late night shenanigans. Currently loving a white trainer paired with checked pants or teamed with a work look to bring a more summer feeling to an otherwise lifeless ensemble. Available from ASOS or in David Jones.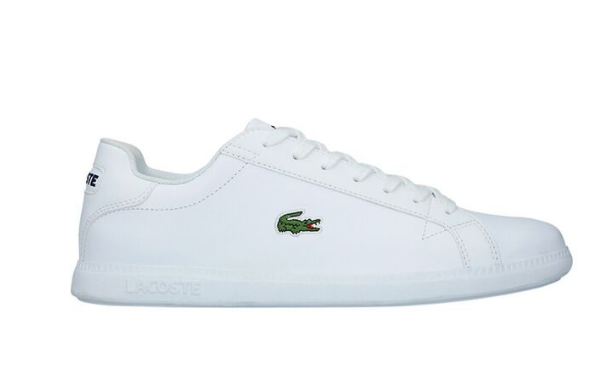 The puffy sneaker movement of the early 2000's is having a resurgence as seen on the runway at Versace, Fendi and Gucci. And while I personally can't bring myself to partake in this particular trend (yet). Fila offers a more affordable version than top tier designers. I'd consider it a better investment to go cheaper on this one as I pray the trend won't be around next summer.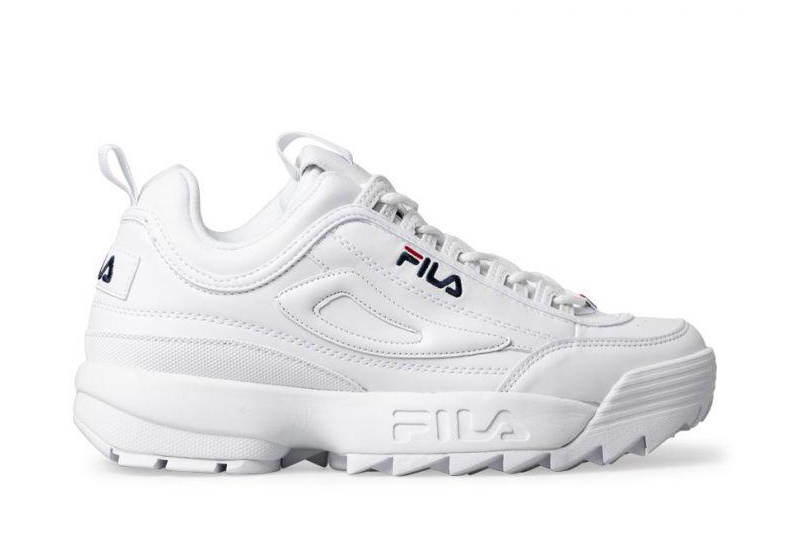 For a classic sneaker you can't go much further than New Balance Classics 997H, I mean it's literally in the name. A versatile shoe that looks dope with jeans or shorts and can be worn socially out for drinks, running errands around town or even to the gym or walking Lake BG. I'd always op for a fun colour combination and a mix of textures.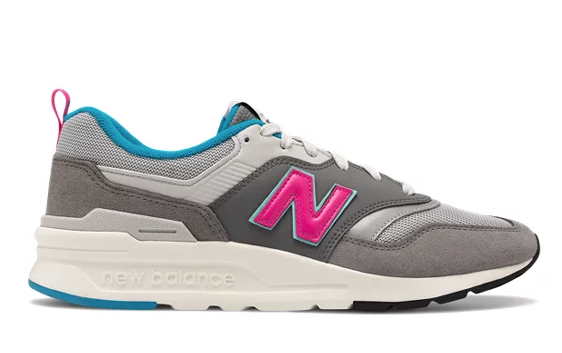 Now that you've got the 411 or at least a little inspiration: go ahead and treat yourself to a new pair of kicks. A Fresh pair of shoes has the ability to level up your outfit and now you'll start to notice how many compliments you will receive and strut around with a little more confidence.