OutInCanberra's dating promotion Singled Out has been a massive hit, and although it's winding up, it isn't too late to join in on the fun and maybe even find yourself a special someone, spontaneous date or sneaky side bae – hey no judgment here!
From OutInCaberra HQ, we'd like to say a HUGE thank you to all our readers for nominating themselves or their mates as a potential 'single', hopping on to the Singled Out website to check out our lucky chosen few, having a read of their profiles, watching their videos, casting your vote on who you thought was most compatible and tuning into all the juicy lurve developments thereafter.
Our participants have enjoyed a series of amazing dates thanks to you! Including a boozy dinner, romantic movie date and Brumbies game day experience. Word on the street is that some of them have totally hit it off (if you know what I mean).
And what better way to say thanks than with an all-inclusive speed dating event in the spirit of Singled Out!
The familiar faces of Singled Out will be there, so if you unfortunately didn't make the cut but took a fancy to one of our singles, then grab your mates for some peer support, buy your tickets and come along to introduce yourself and sweep them off their feet. Or if you've got a pick-up line that you're just dying to test out then this is the event for you. 60 per cent of the time, it works all the time right? Actual footage: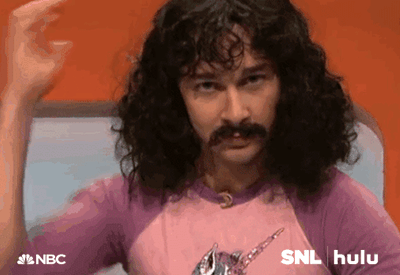 Also, well, just because you're single and ready to mingle! What have you got to lose? It's all just a lot of fun and there will be many ice-breakers on the night including cheeky themed topics and games to get you loosey-goosey and waving that 'YOLO' flag.
Keen? But not too keen because apparently, you've got to treat them mean these days… then here are all the deets:
OUTINCANBERRA SINGLED OUT SPEED DATING
When: Thursday 29 June 8pm
Where: Betti Bravo's, Kingston Foreshore
Price: $30 pp (includes drink on arrival)