Looking back at the Canberra skyline 10 years ago, that humble little city is almost unrecognisable today.
With new suburbs being excavated, each new apartment building taller than the last and precincts creating cultural and community hubs on the north and south side of the city, our 'cool little capital' is quickly becoming a fully-grown city.
To give you the low-down on some of Canberra's newest developments here is part one of what's on the horizon for our ever-changing skyline.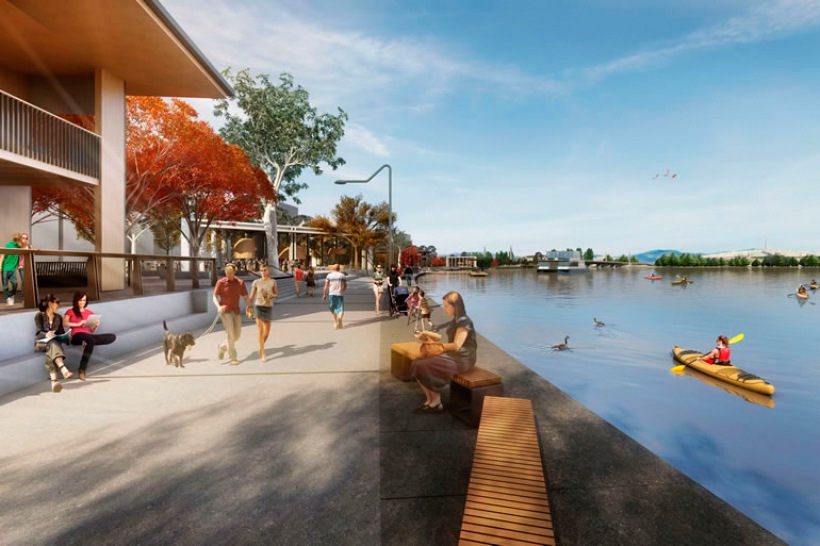 The first stage of work to transform the West Basin at Lake Burley Griffin began in October 2016 as part of the City to the Lake development, with the construction of the first 150 metres of the waterfront boardwalk and the creation of a new public park.
The West Basin will provide an innovative destination for all Canberrans and visitors.  The new waterfront will include restaurants, cafés and retail spaces for people to meet, walk or just sit and relax. It also boasts new and exciting developments where people can work, live and play.
Current plans include the public waterfront space, a new convention and exhibition centre, an aquatic and wellness centre, city stadium and homes for more than 15,000 new residents.
Generous separated paths will also allow both cyclists and pedestrians alike to experience the waterfront safely.
The development marks a new phase of growth for Canberra, making the city a place to "live in, visit and linger" according to General Urban Renewal Coordinator, Ben Ponton.
City to the Lake will renew urban spaces across the inner city, creating a stronger connection to the waterfront and parklands through this new vibrant and dynamic development.
Mayfair (As pictured)
45 West Row, Civic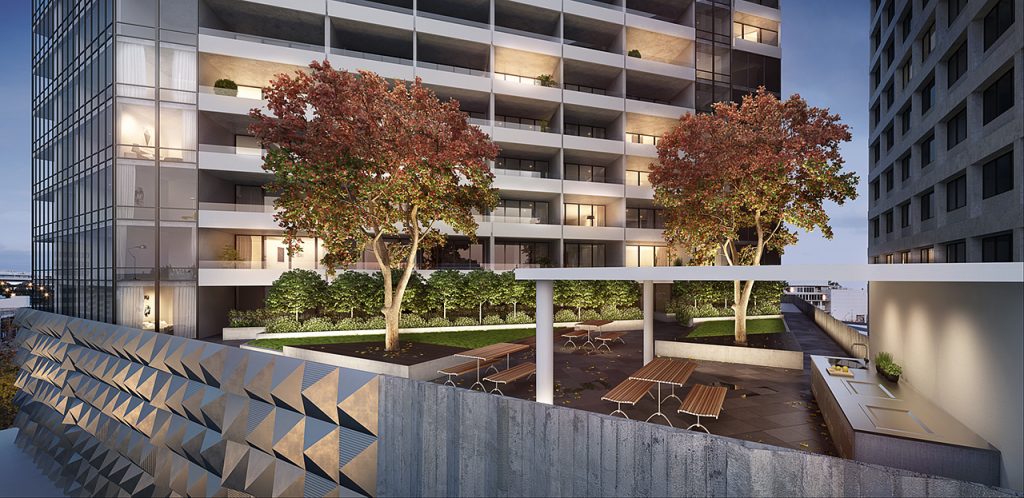 This new inner-city development takes its namesake from the prestigious London neighbourhood and certainly lives up to the reputation. Home to 191 stylish new apartments, the Mayfair development has reinvented the site of old Canberra House on the corner of West Row and Alinga Street.
The homes are set to feature panoramic views across the city with each apartment uniquely designed, and include luxurious fittings and the latest appliances from some of the world's most acclaimed brands.
Outside the apartments sits a lush courtyard for residents to enjoy. The area provides a unique and generous entertaining space that is surrounded by vibrant seasonal landscaping. Complete with a commercial grade gymnasium and covered barbeque area that is perfect for semi-formal dinners with colleagues or a causal afternoon lunch with friends.
Mayfair is within walking distance the CBD's amazing mix of cafés, bars, boutiques and venues, truly redefining what convenience means for inner-city living
25-29 Lonsdale Street, Braddon
An exclusive, New York-inspired boutique development of only 26 apartments, Nibu will certainly make its mark on Braddon's vibrant Lonsdale Street.
With its gold pyramid façade at its front, reflecting its inspiration from ancient Egypt, the anticipated development pushes the boundaries of innovative construction and design.
Nibu will feature a residential-commercial mix with access to cafés, restaurants and retail spaces on the ground floor. Each apartment will deliver the quality of finishes internally with some of the most luxurious apartments in Canberra – complete with designer lighting to match its colour scheme and feature walls draped with leather or acoustic felt.
Stay tuned, for next week we spotlight a further three stunning developments coming soon in part two of our new development series.