Fresh off the back of touring across the US and taking Sundance Film Festival by storm, local Canberra boys Drawing North are back in town! Taking five minutes out of their hectic schedule to have a chat with us, we talk about all thing music, memorable moments and their anticipated new record set to rock LoBrow Gallery and Bar next Friday, 24 February.
How did Drawing North start out?
I happened to be in a carpool situation one evening with Po who was singing along to Fall Out Boy. He and I talked about wanting to perform music so I gave my bass guitar to our third member Jake, taught him how to play and the rest is history!
What were your favourite bands growing up and who have been your biggest influences?
Growing up, we were all into different kinds of music. We used to love pop punk/hardcore but over the years developed a love for pop music. There's something about the magic behind a hook that gets stuck in your head and so we decided to pursue it. We're influenced by an endless stream of creation. Bands such as Coldplay and OneRepublic to anything like RnB and Spanish music. Personally, I'm influenced by songwriters like Max Martin, Ryan Tedder and Alex da Kid.
Last year you worked with renowned producer James Wisner (Paramore) in the US to record your debut album, El Dorado. How did this all come together?
We were looking for producers to fit what we were going with. We reached out to James and he loved our demos so we decided to take the dive and set up camp in Florida for two months where we recorded the album. He typically hadn't done a lot of pop music but his skill was impeccable. He was a true wizard when it came to production and music theory and we believe he was the perfect fit for us.
Tell us about your new record.
It's exciting. The new record is definitely a little different but in a good way. We wanted to try to create something that was unique but could also be heard on big radio stations and Spotify playlists. I co-produced the record with a producer named Andy Mak who recently also worked with Vera Blue, and we were all very happy with how it turned out. You'll have to see it all in action at our record launch on Feb 24th at LoBrow Gallery & Bar! I'd say if you're a fan of Flume, The Weekend and Coldplay you'll enjoy it.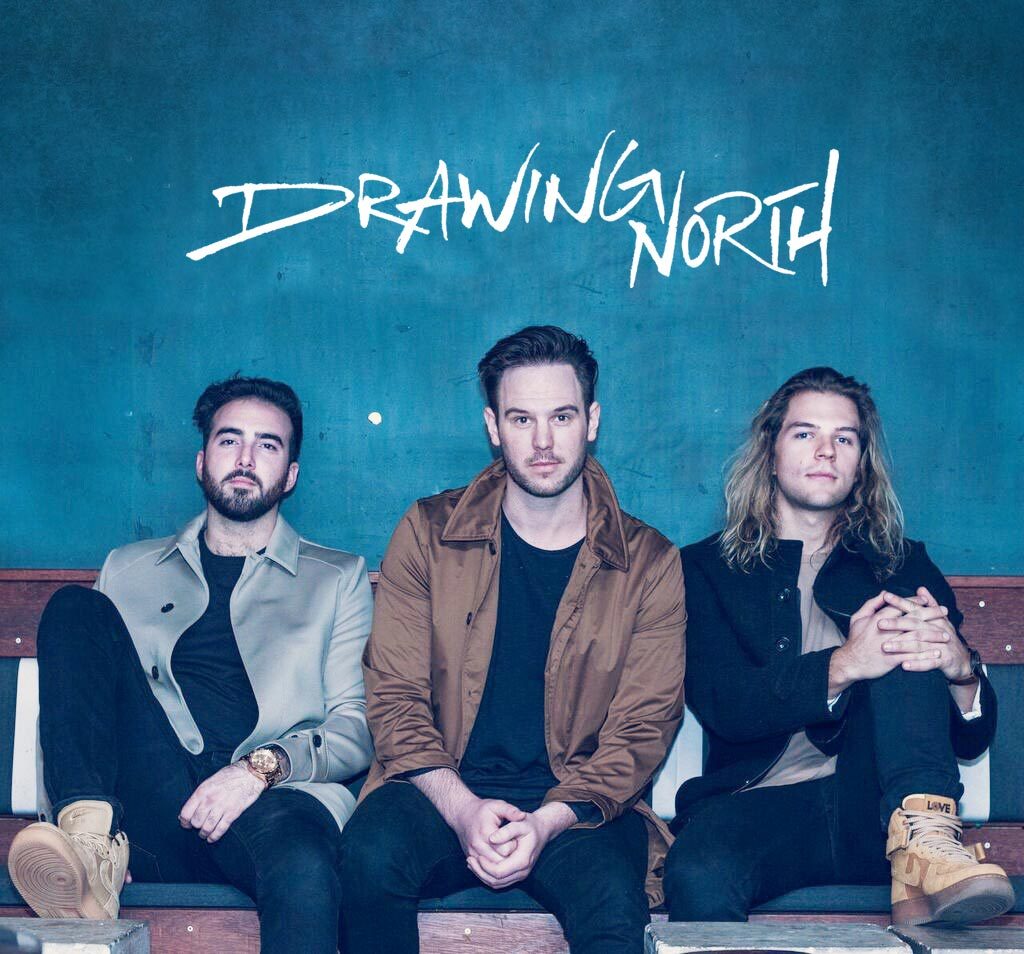 How would you describe your sound?
It's kind of a mix of electronic and organic elements with big anthemic melodies. We're a three-piece and so we've had to come up with a fun way to play all our sounds. We do a lot of looping and sampling and it's a really fun live show. It's big and energetic and we love it.
You've just done a whole lot of shows in the US for the Sundance Film Festival, what was the highlight of that tour?
We played a show in Provo which was sold out. There were 400 people there going berserk. It was kind of our first real taste of a big American show and we had smiles the whole show. We're very blessed to have an incredible team in the states that have helped get us over there. In fact, we just got our artist visas to move there, so there'll be a lot more shows like that this year. Apart from that, we snowboarded a near empty mountain and it was the most serene experience we've ever had.
What do you get up to when you're not performing or recording music?
At this stage, we don't really do anything else! But in our downtime, we love exploring or travelling. We go to as many music festivals as we can and we just like to enjoy ourselves. Sometimes music can be a very crazy and stressful industry so it's nice to take some time to hang out.
Have you had any crazy fan moments?
We've got a few stories! One that comes to mind is a fan once stalked me, imitated my identity and used my photos and name to date girls online. When it all came to light and I found out about it, the 'fake' me had been in online relationships with a few girls from around the world and I had to break the news to them that it was all made up – kind of scary to be honest.
What would be your dream gig?
Performing at iconic venues like Red Rocks or Hollywood Bowl would be phenomenal. The Super Bowl is also on our list!
What are your plans for 2017 and what are you most excited for?
We have a busy year. We're releasing our first new single in April and in preparation for that we're touring in America throughout March and doing some press promotion in New York. We're then spending a few months back in Australia to tour and promote the second and third single followed by a big trip back to the US to do a big college tour from August onwards. At this point, we'll most likely stay in America and set up shop there semi-permanently!
Click here to buy tickets to Drawing North's record launch on 24 February at LoBrow Gallery & Bar.