Winter is a real buzz kill but there's a lot to be said about the versatility of winter fashion. Layering your ensemble is a great way to show people how well you can tie a look together. Statement trousers are a huge trend through Europe that really started to take off in Canberra since last year. For those of you looking to get on board or for those who love the trend and are looking for inspo here are six pairs of trousers that will freshen up your lower body game and have you standing out from the pack.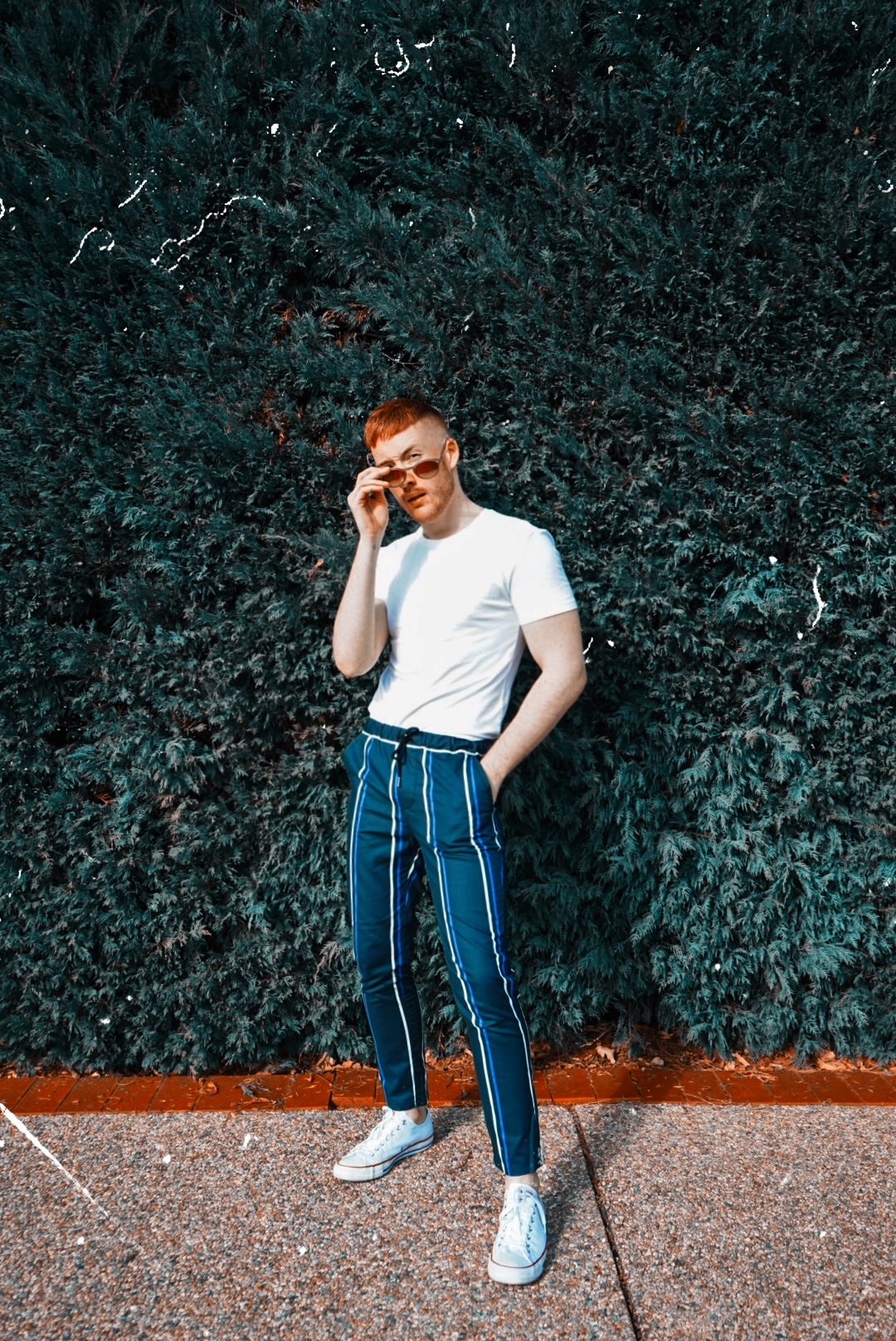 Let's start from Monday and work our way through to Saturday. Corporately chic trousers with a cuff at the ankle to show off your designer work shoes. The pattern is a fresh take on traditional checks and would work well paired with a rolled neck sweater or buttoned up polo shirt. The slim fit is a great way to show off those leg-day gains.
Giving you the confidence to express your individuality these burgundy pinstripe 'Smart tapered trousers' from ASOS are fresh. The tapered fit is cut loosely around the thigh and tapered for a more snug fit between the knee and the ankle. The style is smart but lends itself to an urban vibe. Perfect for casual Fridays at the office and after work drinks.
Pino relaxed pants by Soulland feature this seasons statement check worked in textural cotton-blend boucle. Fitted with inverted pleating, the pair offer a laidback fit best patterned with a layered knit in contrasting colour. Available online from The Iconic.
Another great find from ASOS Design; the 90's inspired design is a great weekend option paired with plain white joggers and a plain t-shirt. Made from cotton and machine washable, they're a great alternative to the basic jeans and striped t-shirt combo that one in every five men are sporting out on a Saturday night.
If you loved the style in cult classic Clueless you will love The Airhead Pant by Aussie label Insight. They're a low-rise, relaxed fit with a cropped ankle styled best with a relaxed plain shirt and military style winter coat and layered over a combat boot – thus also keeping your ankles warm. These are available from the new General Pants store in the Canberra Centre or online.
Okay hear me out… If your ego can handle the odd Beatlejuice reference from that token idiot that still wears slogan t-shirts out in public – these jeans are LIT. Skinny fit black and white striped jeans from Zara would set you a part from the sheep and push you to the front of the fashion crowd. Style it up with a short sleeve button up shirt or dress it down with a faded Metallica t-shirt (you should all have both).