If you haven't ventured into the newly revamped dining offering, First Edition, you have yet to discover a hidden gem in the heart of the city. Aptly named, First Edition will have you wowed and in awe at first sight and first taste.
Sporting a new design and luxe features, the space oozes extravagance, character and charm. Beyond being a convenient and relaxing area for travellers passing through, the diverse space offers a range of different restaurant and bar experiences for every occasion – local foodies and visitors alike!
Have a casual coffee catch up with girlfriends, a boozy long lunch with mates, romantic date night dinner, private corporate meeting among the bookshelves, or lounge in the plush armchairs on a lazy afternoon – First Edition is a great destination for coming together, sharing great food, drinks and conversation.
The First Edition menu changes with the seasons to showcase the very best local produce in the Canberra region. It echoes local touches, warmth and comfort, and is carefully curated to make you feel right at home.
Executive Chef, Jennie, has put her signature passion on the menu, singing praise to fresh produce and creativity, and sticking it to the status quo of standard hotel menus.
First impressions are everything, right? And in this day and age, thanks to Instagram, people eat with your eyes, and a trip to First Edition will not disappoint. As our food arrived at the table we were blown away by the presentation, colours and Jennie's eye for detail. On top of this, the plating was meticulous and the carefully chosen ceramic dishes they were served on further added to the vibrancy and personality of each dish.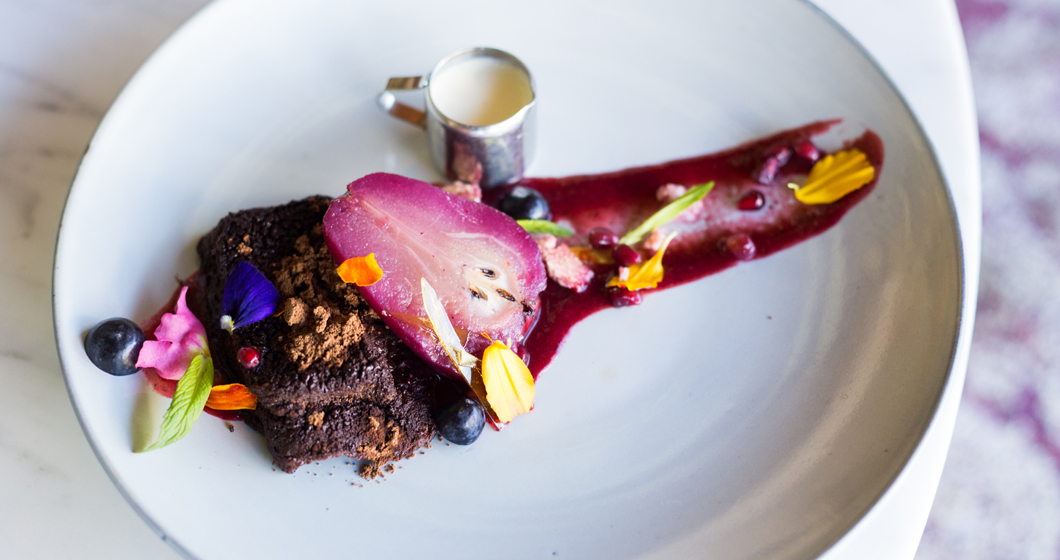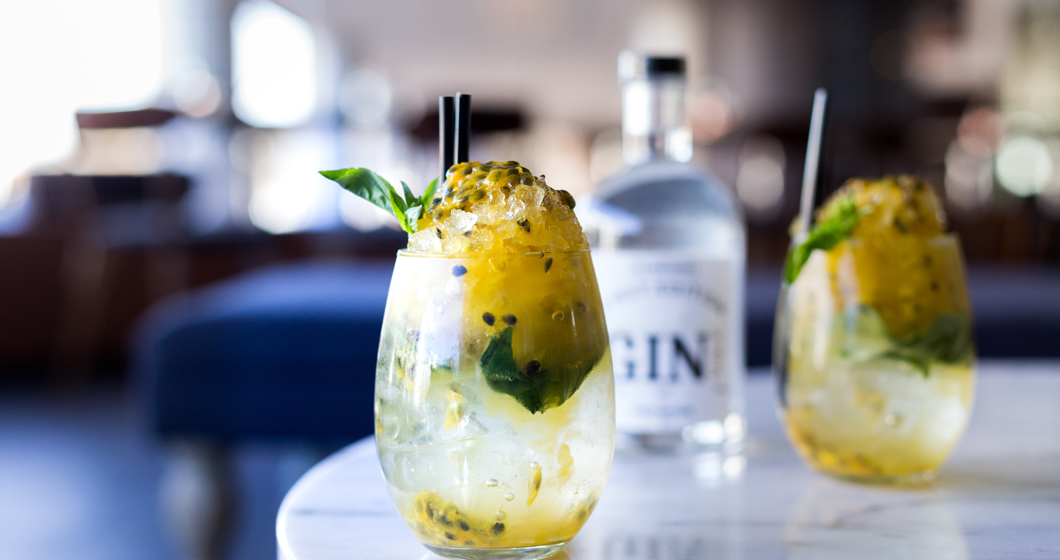 We started our feast with the Pasta Ceci, an Italian rice dish made with salsiccia Italian sausage, chickpeas and pecorino, that Jennie says she loves to cook for her husband at home.
"Italian is my speciality and when I cook it, it comes from the heart. I love the way hearty food makes me feel and I want to replicate that experience to customers," she says.
"I put this dish on the menu because I want customers to feel like they are coming home – whether they're travelling for business or a local just coming in for dinner."
If you're after something that's light and fresh, opt for the Crispy Skin Barramundi, with wild rocket, three different types of grapefruit, pomegranate and drizzled in a tasty mango vinaigrette.
"This dish is fresh, simple and not over complicated," Jennie explains. Truly a dish that lets quality ingredients speak for themselves.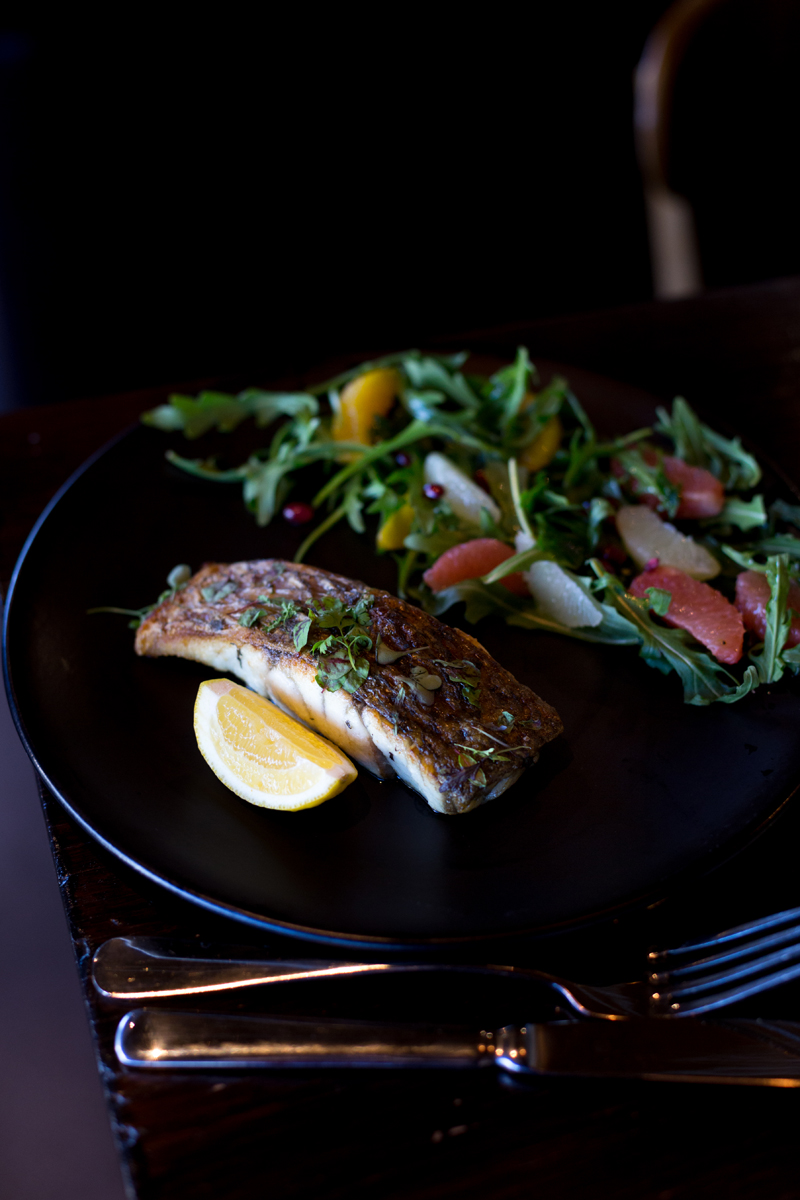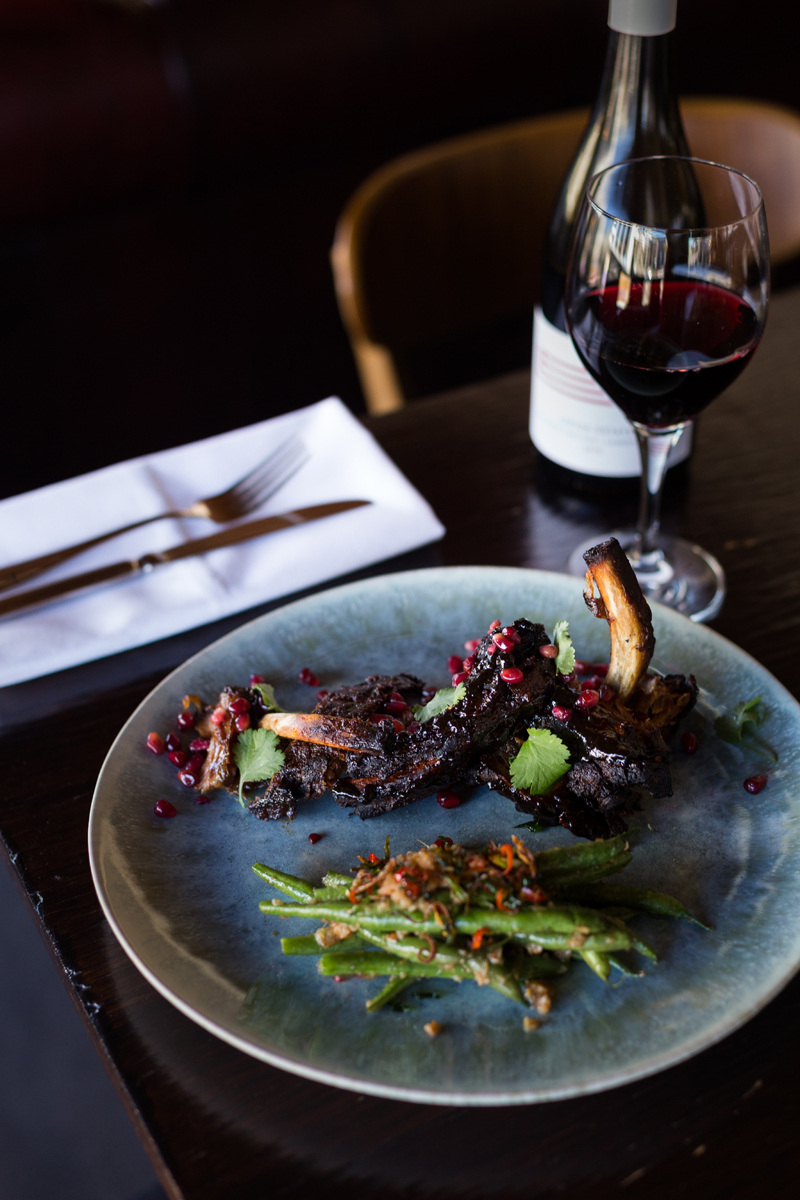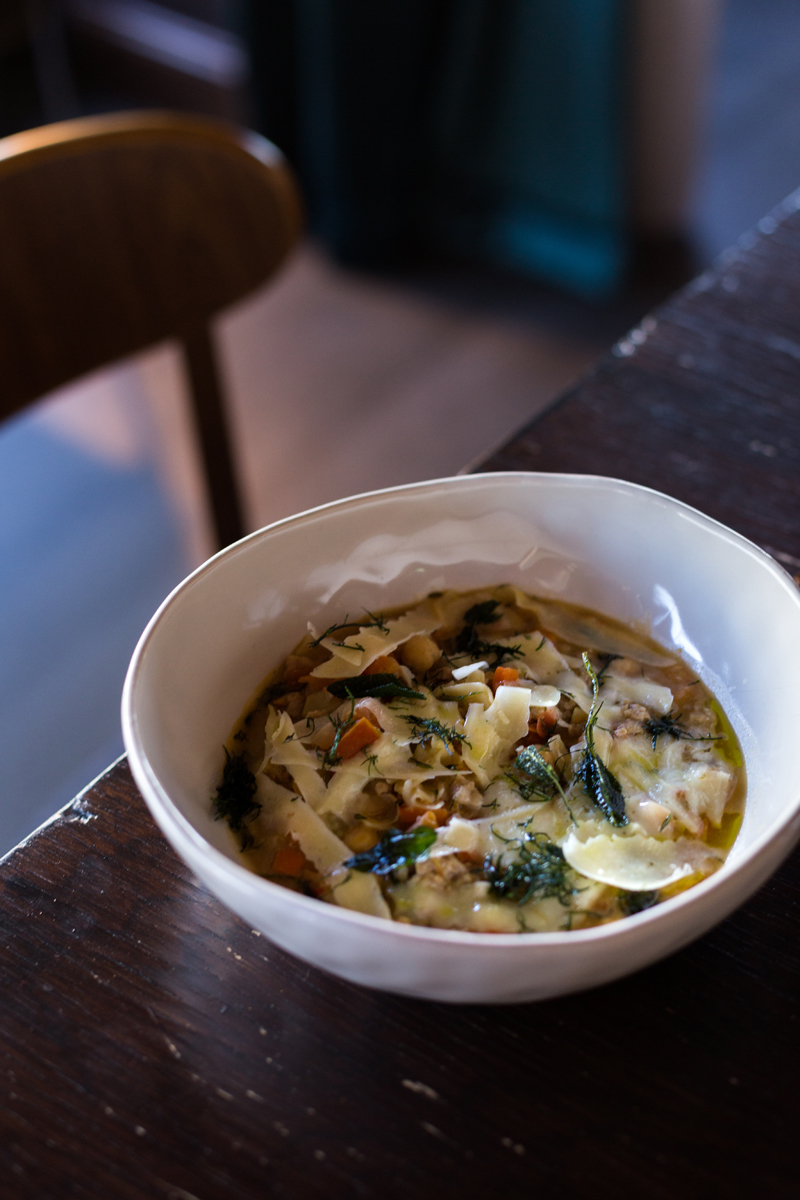 Next up was the Balinese Pork Ribs, served alongside flavoursome green beans, a sprinkle of pomegranate and fresh coriander. Deliciously sticky yet refined, First Edition's Asian ribs are marinated for 24 hours and is a refreshing alternative to your standard 'dude food' BBQ ribs – not too heavy and devilishly moreish. The pops of citrus from the pomegranate provide a delightful and unexpected burst of flavour on the palate, and the meat just falls off the bone. This dish is definitely a must-try!
Now onto our favourite part of any meal – dessert. Jennie's labour of love for cooking shines through even more in sweet treats, all of which are lovingly made in-house.
Our top picks off the dessert menu is the American Sugar Pie, with double whipped cream and gold dusted strawberries; and the Flourless Chocolate Cake, with raspberry poached pear, raspberry coulis and vanilla cream.
Both desserts scream 'spring is here!' and showcases a kaleidoscope of colour, flavour and technique. Chocolate lovers, we recommend you dig your spoons into the chocolate cake, while the sugar pie tastes like a big hug for your belly. If you can't decide, trust us, it's better off to order both.
The local theme also carries over to First Edition's beverage offerings, with the venue's very own gin made in conjunction with Canberra Distillery and a special passionfruit signature cocktail, as well as a collaboration with Tea Garden and Co to create the First Edition Black Tea, which incorporates the colours of the hotel and unique floral notes.
Open seven days a week for breakfast, lunch, dinner and drinks, First Edition is waiting for your company. Next time you're looking for a new place to try in the city, whether for a meal or drink before a night out on the town, this one should be at the top of your list. Prepare to be impressed!
Level one, Novotel Canberra, 65 Northbourne Avenue, Canberra.