Canberra Centre's health and wellness experience, Eden, is back for its second year bringing leading influencers and experts to the capital to host a range of specialist masterclasses together with presenting partner Rolfe BMW.
Eden aims to reconnect shoppers with their mind and body through self-love, mindfulness and self-empowerment.
Centre Manager, Amanda Paradiso, says Eden was exceptionally well received last year.
"We introduced Eden for the first time in Australia last year, and weren't sure what to expect. But we were blown away by the response. We realise now that there is a huge need for a space where people can replenish and revitalise," Amanda says.
Celebrated local and international influencers will host a variety of masterclasses and pop-up experiences over the next two months.
"We're bringing some of the biggest influencers in health and wellness to Canberra to share their wisdom and tips for a creative and centred life," Amanda says.
"There will be a variety of classes. Everything from fitness workshops to floral arrangement seminars to fragrance masterclasses; and all will showcase the best the wellness industry has to offer."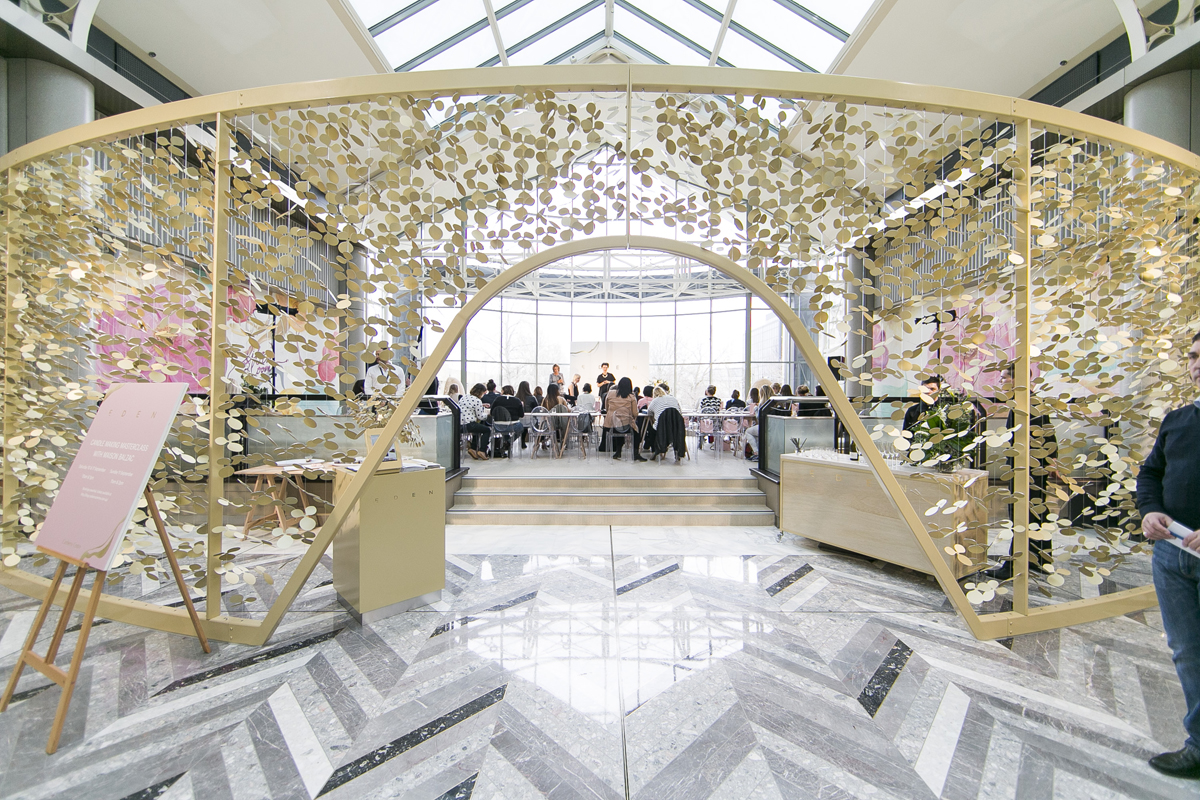 Felicia and Sebastian Oreb will represent the Base Body Babes in the Build Your Base Body Masterclass. The leading fitness and strength experts will reveal their methods to create healthy, fit and strong bodies.
Canberra's very own Floral Society will host a masterclass dedicated to floral arrangements that are perfect for your home.
Yoga will also take centre stage, with a special family yoga session specifically designed for children between the ages of four and eight to help develop their social, emotional and physical wellbeing.
You can't get all this without the help of yoga specialist, Angela Tonkin, and of course mum or dad. Dimitri Webber, founder of luxury Australian perfume store Goldfield & Banks, will host a fragrance masterclass allowing customers to create their own bespoke fragrance.
Customers can also engage in immersive experiences such as weekly yoga sessions with Alex Ball, a Dymocks pop-up wellbeing library where shoppers can take a break, pick up a book and relax, and beauty night markets.
For the full program of Eden Masterclass events and tickets, visit the Canberra Centre website.