Sometimes the best way to find out where to dine is not by typing it into Google, but rather asking the locals themselves. Being born and bred Canberrans, you can always trust us when it comes to the 'best of' Canberra. But for this piece, we've called in five local creatives to reveal where their favourite date night spot is in Canberra, including our very own editor, Alana.
Katie Croft – Content Creator and Freelance Model  
Wakefield's Bar & Wine
Whilst I have a big list of much-loved food spaces in Canberra – my local has and will always have a special place in my heart!
Wakefield's Bar and Wine at Edgar's is a go-to favourite for me. I'm spoilt for choice with three venues in one! But I find myself more often than not trotting on upstairs to the cocktail bar and perching myself down ready for my welcome popcorn and Amaretto Sour. Best Amaretto Sour that I've ever had! Between that, their Jalapeño Grapefruit Margarita, and their $4 happy hour oysters… I'm one happy gal!
The perfect first date go-to! It's fun, it's flirty and has something for everyone! My partner enjoys his cold tap beer whilst I make my way through a cocktail (or five), both enjoying the small but versatile selection of food! They also do a lot of live entertainment throughout the week which is always a good time.
It's just a cosy, moody, close-to-home, comfort place for me! I adore their jazzy playlist and the Gatsby energy that they welcome with their feathered lamps and quirky art.
Favourite dish: Currently I'm loving their fettuccini with guanciale, pecorino & smoked egg yolk. But love all their nibbles.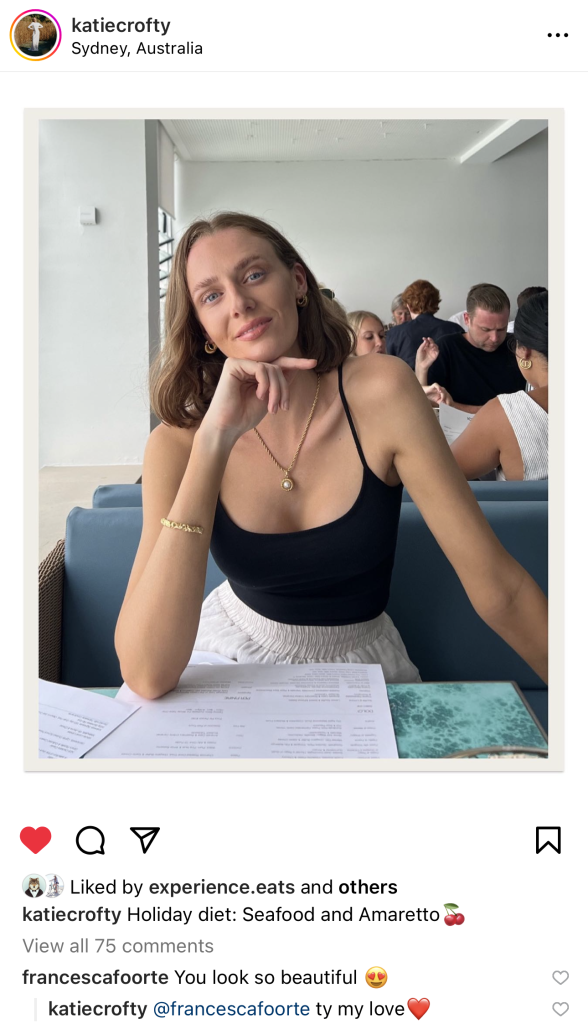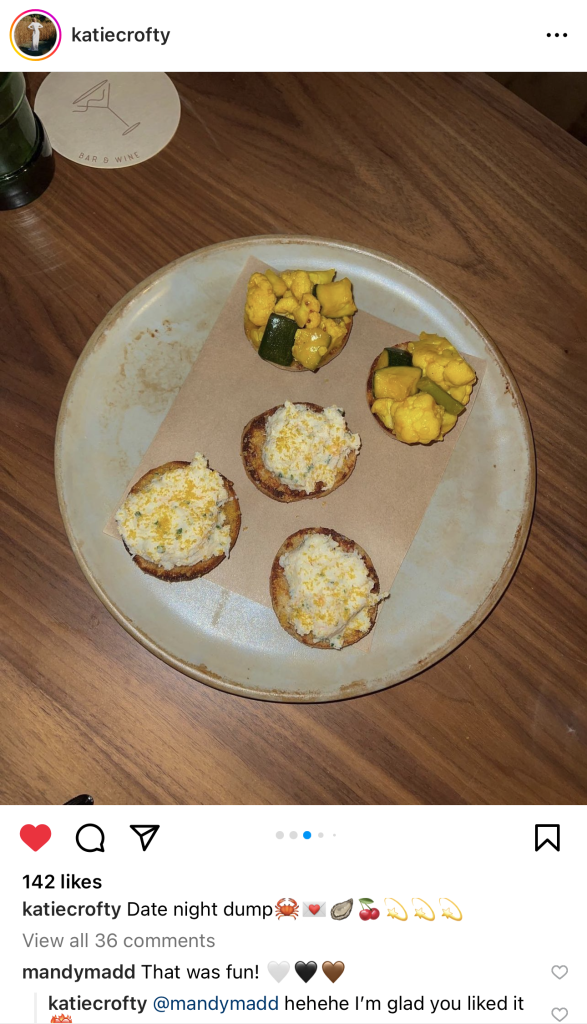 Instagram: @katiecrofty
Lorna Munro – Social Media Influencer  
Paranormal Wines
Five weeks in Europe eating the most delightful dishes and drinking the finest of wines should make returning to Canberra difficult. However, it's been quite the opposite, which is a real testament to our hospitality scene. I recently tried Paranormal Wines in Campbell and was pleasantly surprised, it felt like I was back in Copenhagen sipping wine streetside.
With a fun selection of wines and a quirky menu that offers small bites and larger plates, it has everything you need for the perfect date night. The venue is gorgeous, surrounded by funky art and cosy corners, and has an outdoor area where you can perch up and people-watch.
If you visit, I recommend trying the orange wine by 'Frankly This Wine Was Made by Bob' and the Strawberries and Cream for something sweet.
Favourite dish: I loved the Strawberries and Cream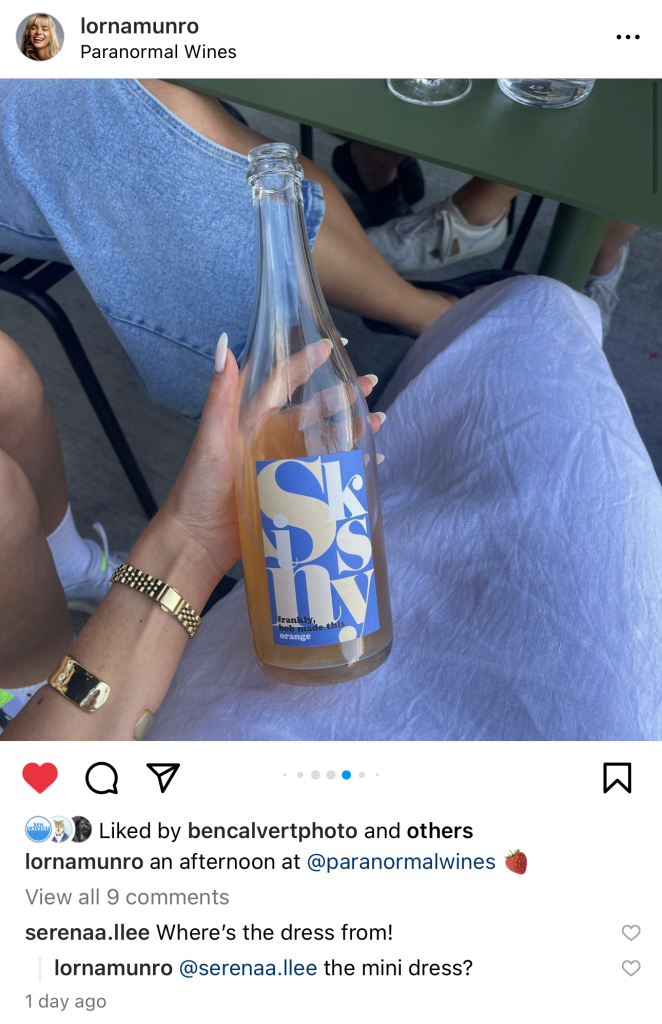 Instagram: @lornamunro
Ben Calvert – Food Photographer
Locale Pizzeria
Being a food photographer, I'm always getting insights into new venues around town and inspiration for places to try. One particular spot that took my fancy was Locale Pizzeria in Deakin. Everything about it works, it's perfectly engineered. The food is amazing, and the fitout sleek and comfy. The seating, the decor, the music… It all comes together wonderfully, to create an immaculate vibe.
There's something about Locale's relatively small capacity and layout that makes it feel kind of intimate in a very casual way. It's cool but unpretentious. With food that's designed to share, it's the obvious pick for a date night. Find yourselves a good corner spot, settle in with some good wine, a pizza and some share plates, unwind and enjoy!
My partner and I celebrated our anniversary here recently, but to be honest you couldn't go past it for any occasion. If there was ever a place to overindulge, this is it.
Favourite dish: The Margherita or prosciutto pizza don't miss, but literally all their pizzas go hard. The calamari also slaps.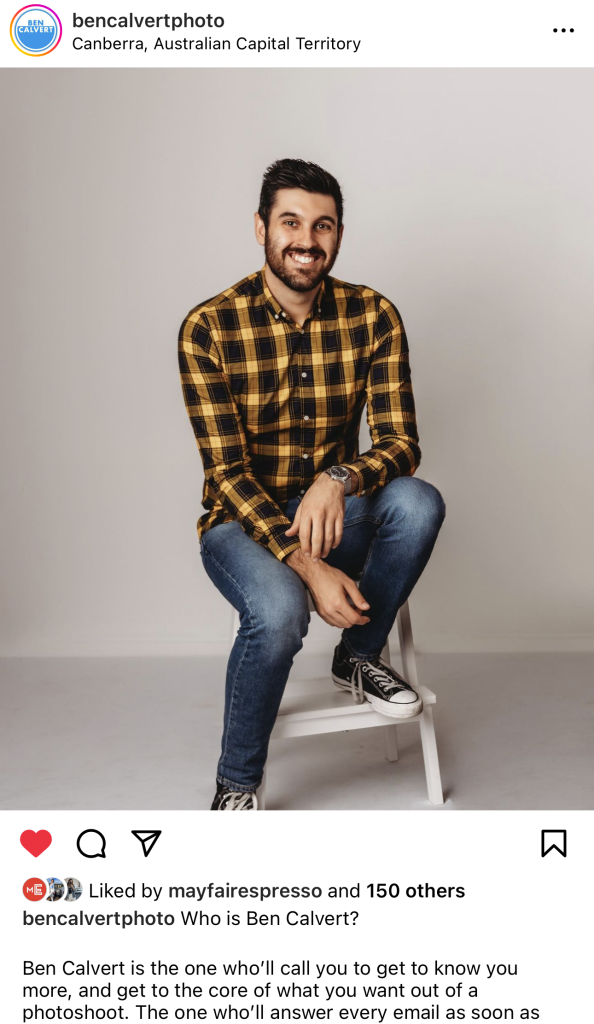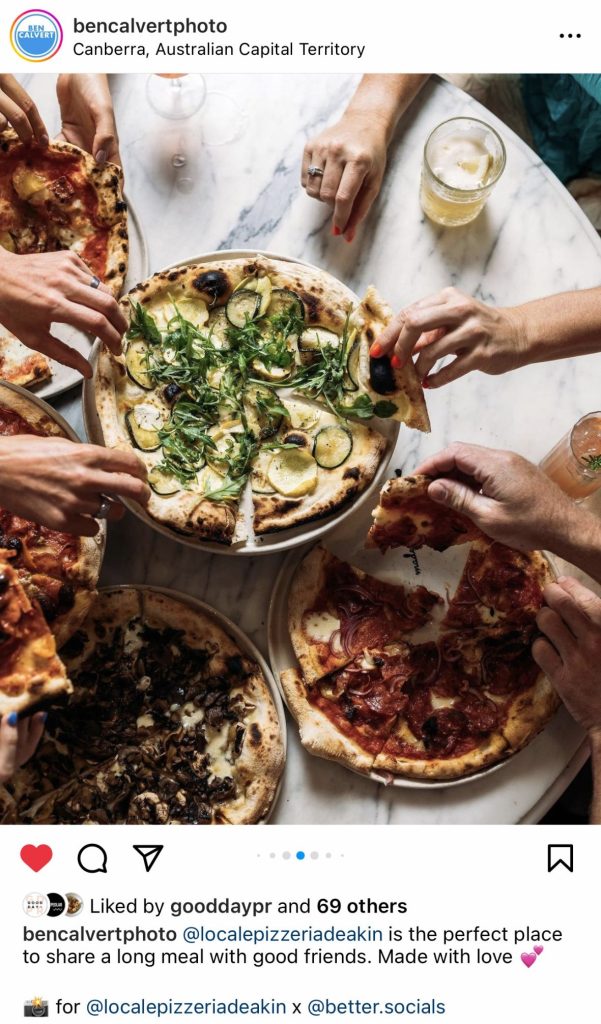 Instagram: @bencalvertphoto
Alana Seears – OutInCanberra Editor
Raku
Being the editor for OutInCanberra would be nearly impossible without knowing a thing or two about Canberra's dining scene. While I get excited to try every new restaurant that pops up, none seem to beat my love for Raku. A venue I have dined at more times than I can count, any excuse to sit in a booth or at the bar with a glass of champagne, ordering more maki rolls than I really need, I'm there.
Japanese cuisine has to be my favourite and I think it's because it's something I really can't replicate at home. When I dine there, you'll always find me starting the night with the oysters with cucumber and tosazu dressing (probably my favourite oyster dressing ever), salmon and kingfish sashimi, and the Sencha Southside cocktail. A great date night spot, or any special occasion for that matter, what's a date without cocktails, right? I'm not usually one for cocktails at dinner but there's just something about fresh seafood and Raku's elegant cocktail list that kicks the night off so well.
Inviting those first dates, or one of many, the sushi bar is my personal favourite spot to sit if I'm with my partner. I love the atmosphere and watching my delicious row of rolls being sliced, assembled and cut in front of me. My partner knows to leave the ordering to me, and I love choosing dishes for us to share. So, when we work our way through the menu, tasting, comparing and complementing each dish, it makes the night so much more enjoyable for a couple of foodies like us.
Favourite dish: My favourite dish has to be Ebi Tempura roll.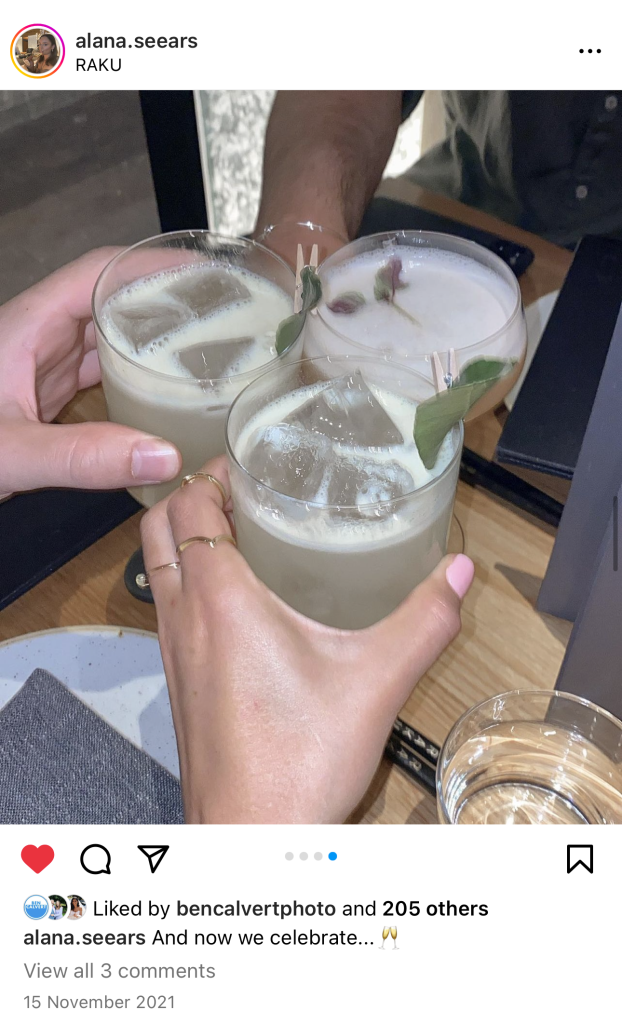 Instagram: @alana.seears
Riya Singh – Fashion Enthusiast 
OTIS Dining Hall
With high ceilings, beautiful wooden floors and panelling, leather dining chairs and dim lighting, OTIS Dining Hall scores top points with me for its ultimate date night setting. The moody and chic interior sets the tone for good conversation over a delicious seasonally focused menu, coupled with multiple glasses of wine from their beautifully curated wine list.
Since first dining at OTIS in October for my birthday, my partner and I haven't really been able to stay away. Our MO is settling into the evening with a Kir Royale for me and an Old Fashioned for him, reflecting on our day and plans for the rest of the year, while we tuck into the Chef's Menu. Some of the standouts are the seared scallops (now fondly referred to as my 'birthday scallops'), the butternut squash ravioli, and chocolate and hazelnut tart.
Whether it's for an anniversary or something spontaneous, OTIS does not disappoint. You can thank me later.
Favourite dish: Seared scallops with garlic butter, grenobloise, fried capers, Meyer lemon and parsley.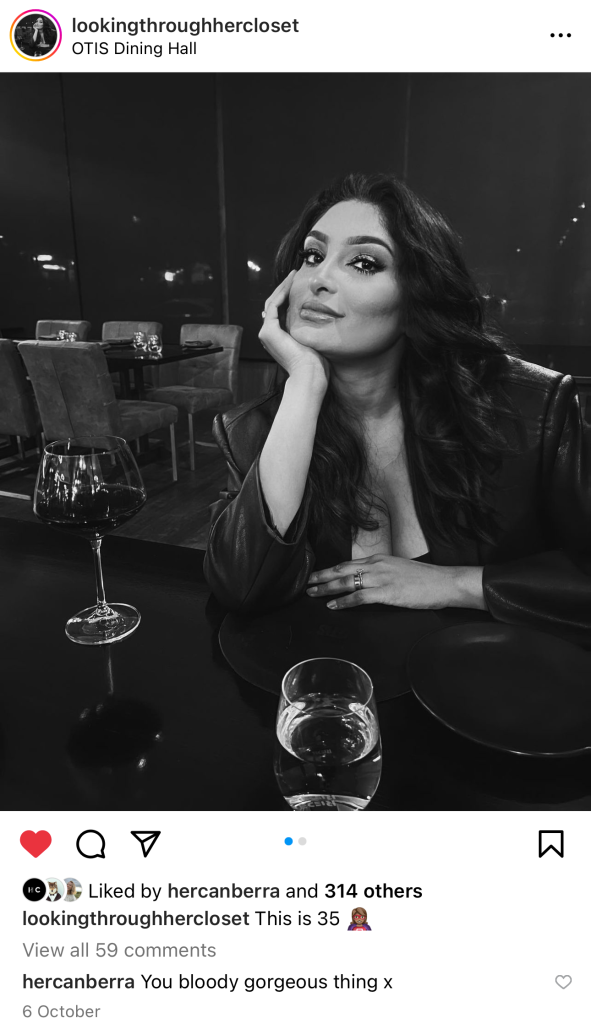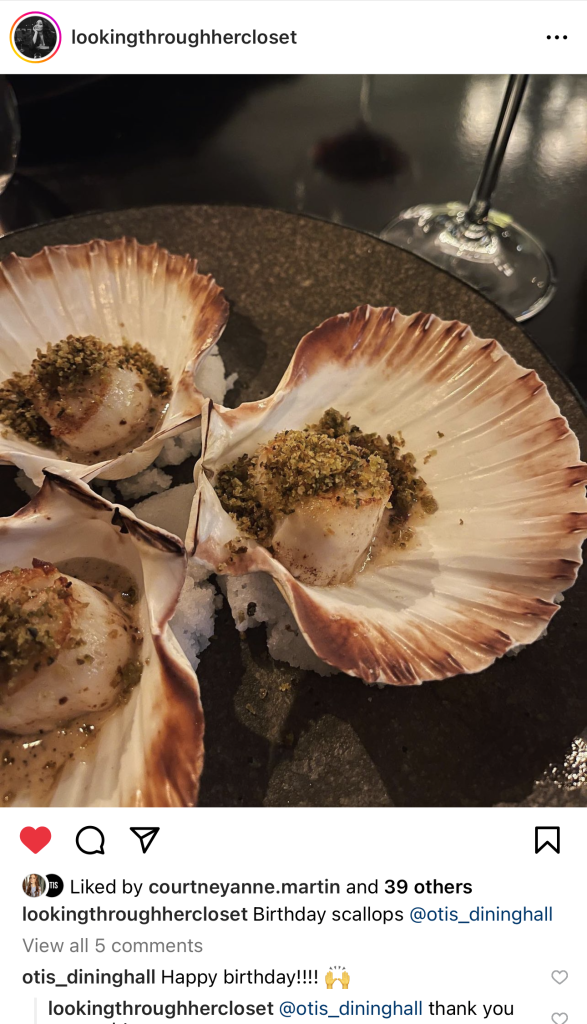 Instagram: @lookingthroughhercloset
Done the classic date night and want to try something else? We've also rounded up our favourite unique date ideas in the Capital!