We don't all look in the mirror and see a warrior, but the global phenomenon is coming to Canberra to unleash the Spartan inside of all of us.
Calling all from rookies to elite athletes, the Spartan City Sprint is headed to the capital for the first time ever on 26 October. The world's number one obstacle course race will take place at Kings Park on the banks of the picturesque Lake Burley Griffin. OutinCanberra has proudly partnered with the legends at Spartan Australia to give readers an exclusive discount until race day!
Spartan Race encourages those of all fitness levels to get out of their comfort zones and push the physical and mental bounds for a day. Over 20 signature Spartan obstacles will transform the lawns of Kings Park in the iconic 5km sprint. They're set to challenge our willpower with the infamous Spartan Spear Throw, the Hercules Hoist, the Cargo Net Container Complex, The Multi- Rig, and so much more.
"Spartan has reached over 40 countries and one million participants around the globe and I'm thrilled to be able to bring it to Canberra for the first time!" says Chris Heverin, Managing Director of Spartan Australia.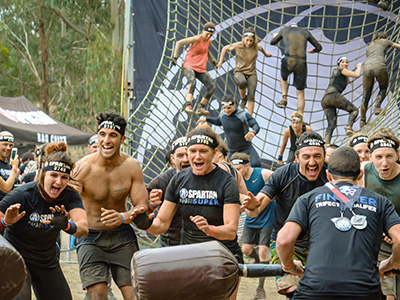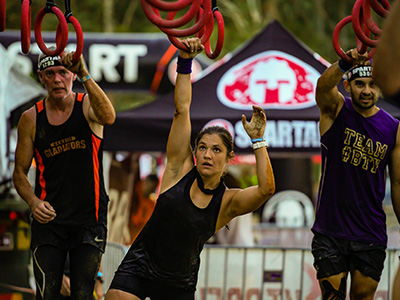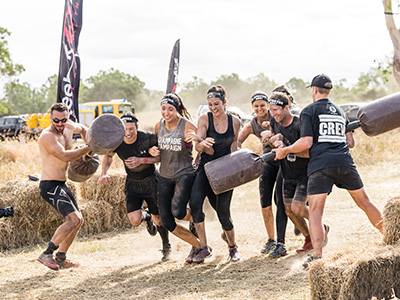 The experience begins on arrival as the grounds will be buzzing with a Spartan DJ, food vendors and plenty of other stalls. To reward your efforts, all participants will receive merch to wear with pride including a Spartan racer headband, Spartan Sprint medal, and a Spartan finisher t-shirt, as well as a finish line bevvy.
Enter solo or in a team as you climb, crawl, jump, swing over, under and through some killer obstacles. An unmissable event set to challenge locals to break away from the daily routine and embrace the Spartan way of life in a fun, muddy and motivating community.
In case you are yet to train like a Spartan, the team of Spartan experts will roll into Glebe Park for a FREE event. On 21 September from 7am – 10am, learn the basis of Spartan training techniques before getting down and dirty on the day. See the Facebook event here.
The early bird catches the worm. Registration is now open for October. Tickets are strictly limited, so enter early to secure your spot and to claim early-bird tickets before the prices increase.
Enter your exclusive code to receive 10% off: OUTINCAN10AU
Subscribe to OutInCanberra for more exclusive Spartan Race updates.