When Griff and Rosie Cupitt bought a cattle farm as a hobby project, they never imagined it would turn into the incredible Ulladulla hotspot it is today and neither did their children, who joined the business after five years of operation to help keep up with demand.
Driven by sheer passion and love for good food and wine, the now 15-year-old Cupitt's Estate is still family-run, operating with vineyards, an underground wine cave, brewery, fromagerie, restaurant, garden, bar and accommodation.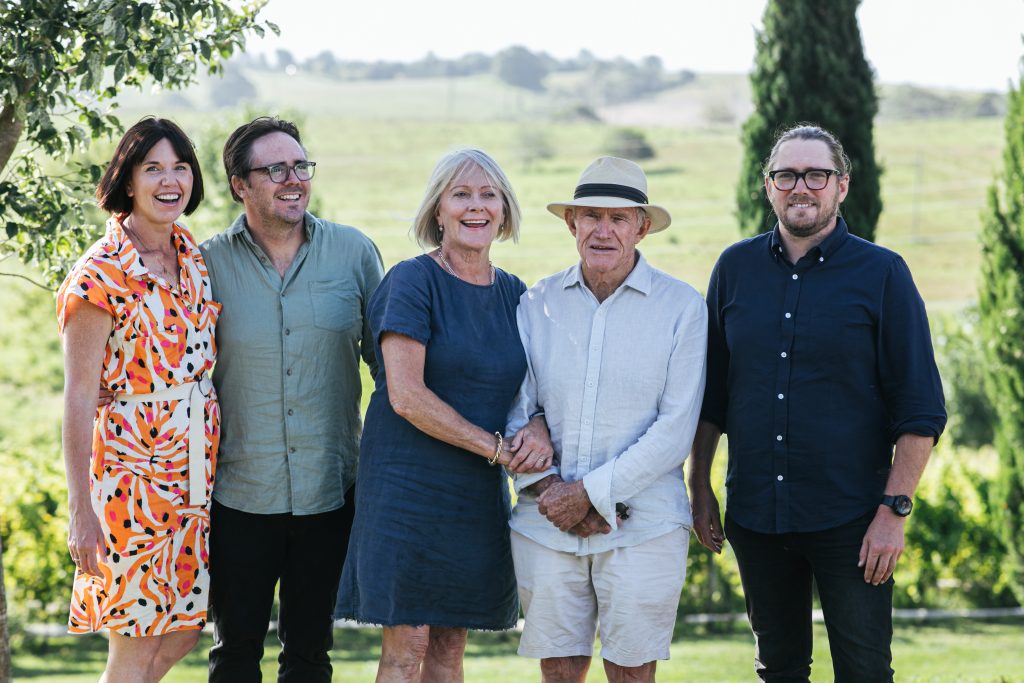 Bringing locals and interstate travellers in for their favourite pizzas and cocktails on the lawn, award-winning wine and food pairings in the restaurant and most importantly a coastal escape, Griff and Rosie work alongside their sons Tom and Wally, daughter-in-law Libby and an incredible group of staff who make Cupitt's the beloved venue it is today.
With accommodation as the most recent edition, the Cupitt's pods make the Estate a one-stop destination for travellers looking for that relaxing escape to unwind with good quality food and wine.
Overlooking the rolling green hills of the 180-acre estate, the luxury pods are fitted with elegant furnishings, local artwork and products, and even an outdoor bathtub. Stocked with an abundance of local goods from chocolate through to bath salts, a breakfast hamper and of course Cupitt's own wine, beer, ready-made cocktails and cheese made by Rosie herself, if you want to nestle in your pod with wine and nibbles, they make it easy.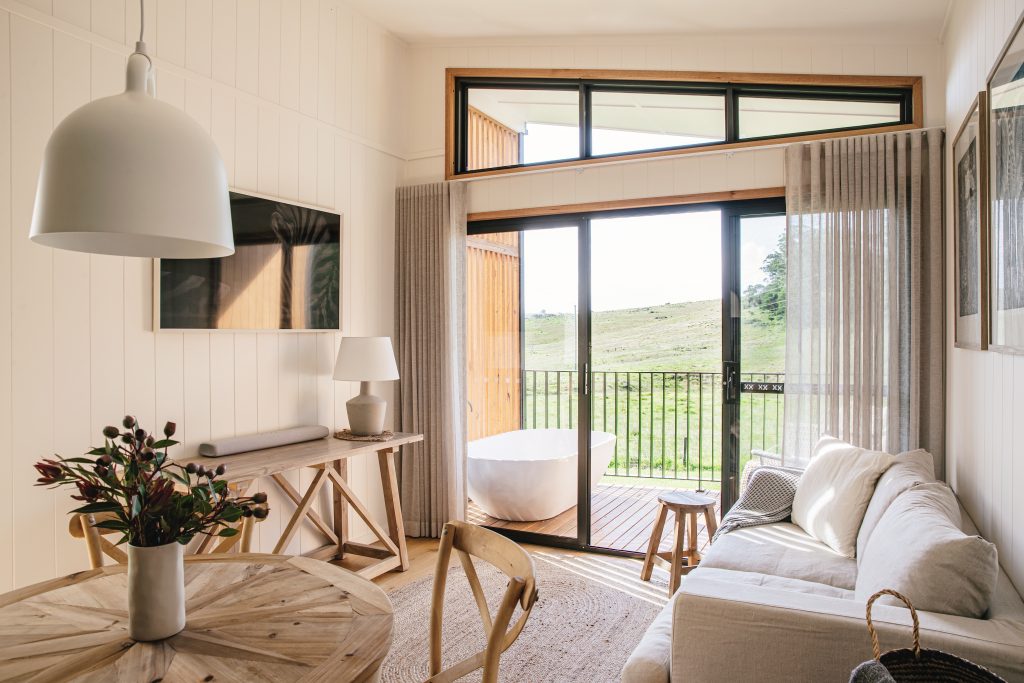 "We want people to come and enjoy wine tastings and food but also be able to pour themselves a bath on the deck with a wine and unwind," says Strategic Partnerships Manager, Libby Cupitt.
Perfect for Canberran's wanting a mid-week stay that takes you away from the hustle and bustle of the city, Cupitt's is the perfect escape. It's calm, relaxing and truly rejuvenating, with thoughtful amenities and delicious foodie experiences around every corner. And in winter it also provides a warmer escape.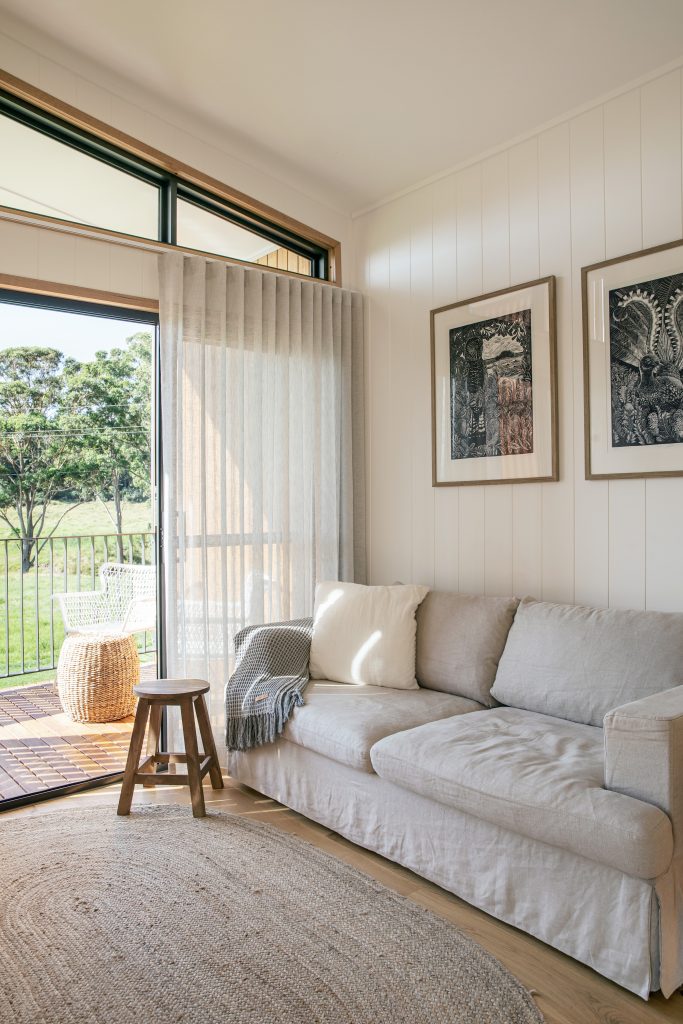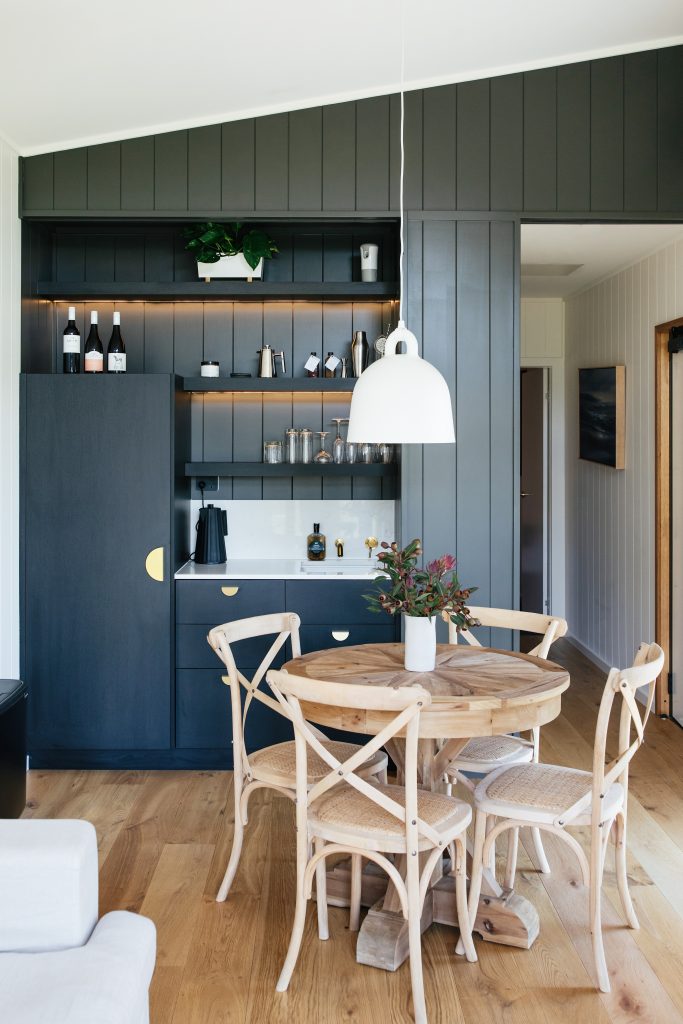 And of course, a relaxing bath enjoying the view and listening to the peaceful sound of the country is a must! Feel completely undisturbed minus the friendly cows that don't mind a feed in the grassy area in front of the pods.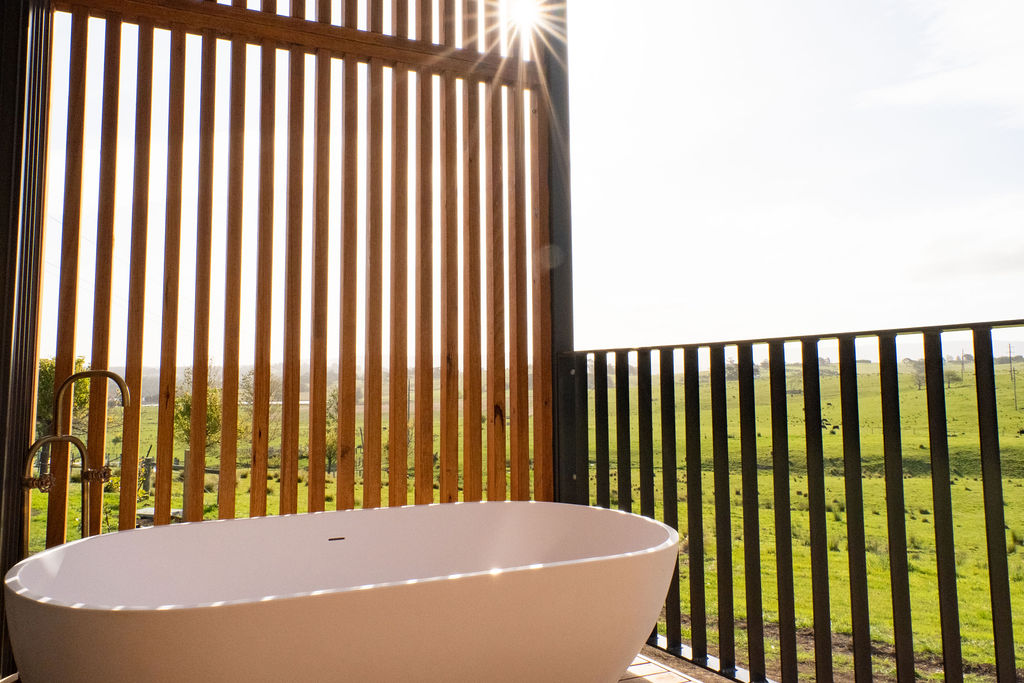 At the immediate disposal of pod guests, the restaurant offers a well-rounded Mediterranean-style seasonal menu with the option of the Estate's wine pairing.
Chefs Jonathon Pryor and Rob Harrison have been working as Lead Chefs of the restaurant since 2020 and for them, they say they have been incredibly fortunate to have similar food and cooking beliefs.
"We're very lucky we get on really well and to have someone to bounce menu ideas off works really well for us," says Rob.
Also collaborating closely with the Estate's gardeners, the pair say it's a source of inspiration for them.
"It's every chef's dream to work with a huge kitchen and garden. We try to make everything in-house as much as possible," says Jonathon.
For the winter season, you'll find fresh produce such as kale, broccolini, rhubarb, pumpkin, cabbage, beetroot, artichokes and herbs in the garden. Since the garden began, the team have worked to develop a variety of produce that grows and flourishes in the region to then utilise in their dishes.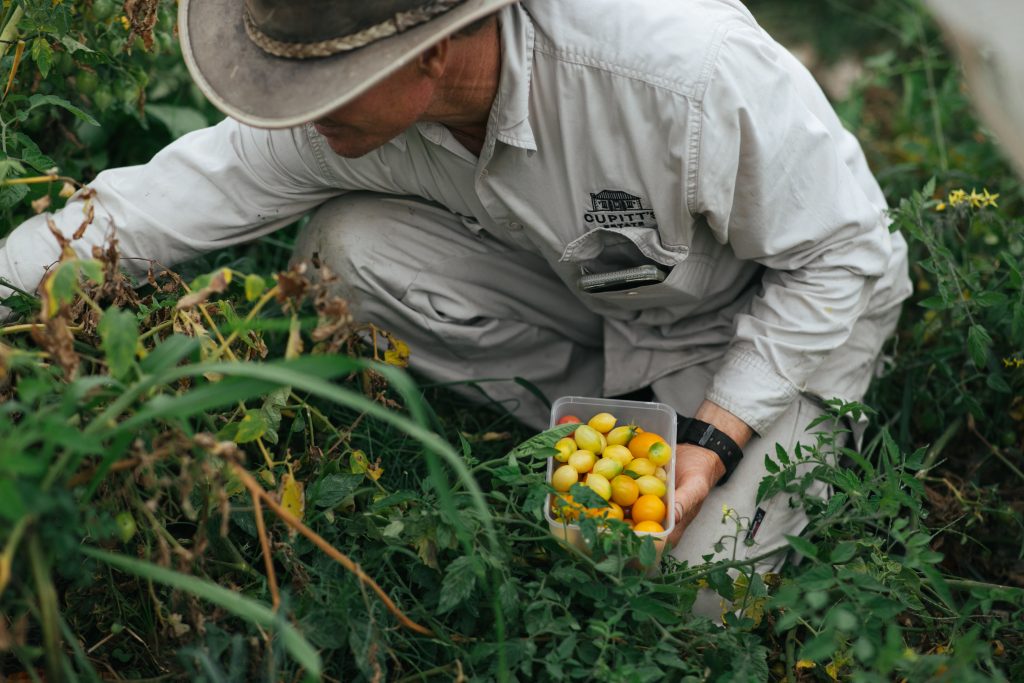 Rob says at the moment Jerusalem artichoke is his favourite vegetable to cook with, which diners can find in the poached octopus, chorizo, peppers, horseradish and fermented chilli dish. Another favourite of his is samphire (often called sea asparagus) which they source from the bottom of their creek and is used to garnish the Jervis Bay mussels with leeks, sour cream and lemon verbena.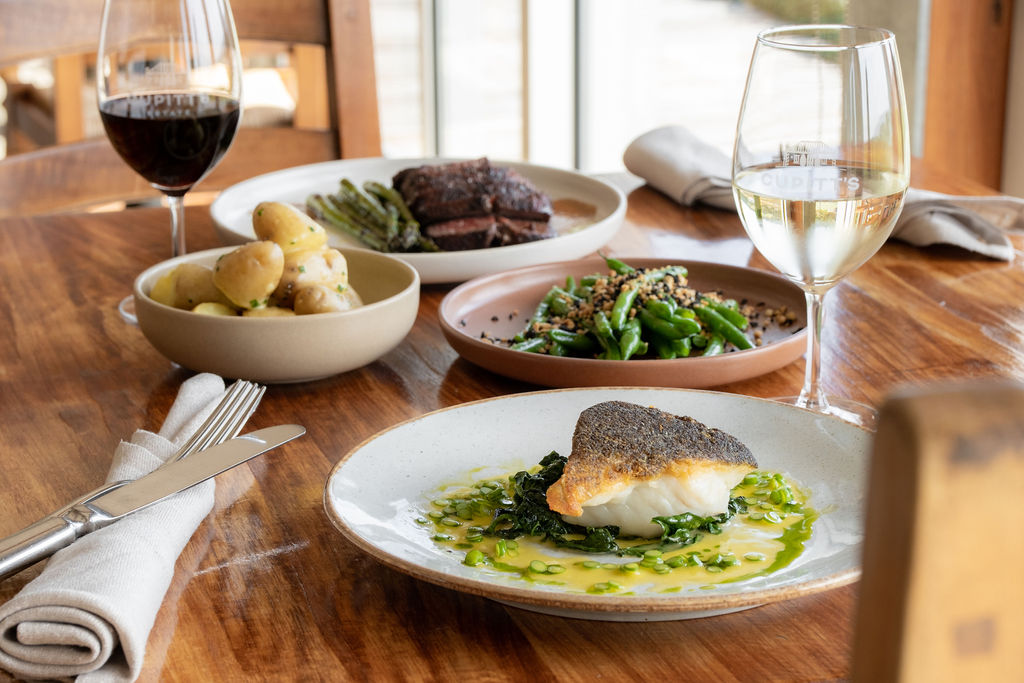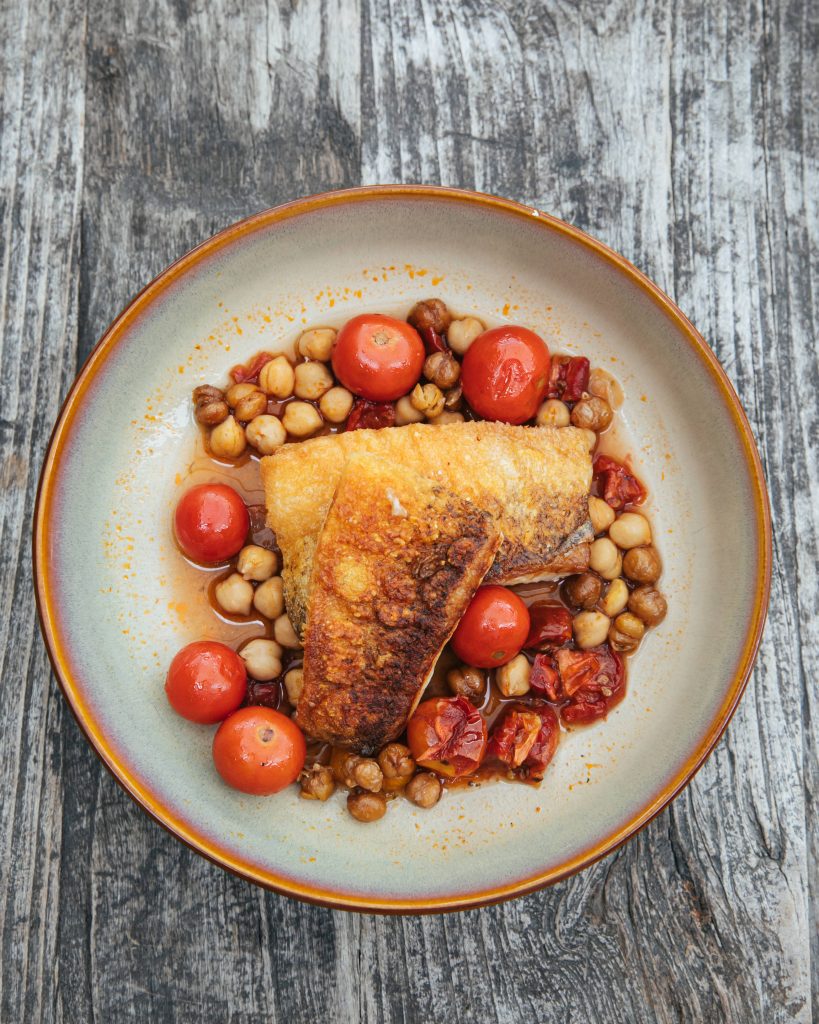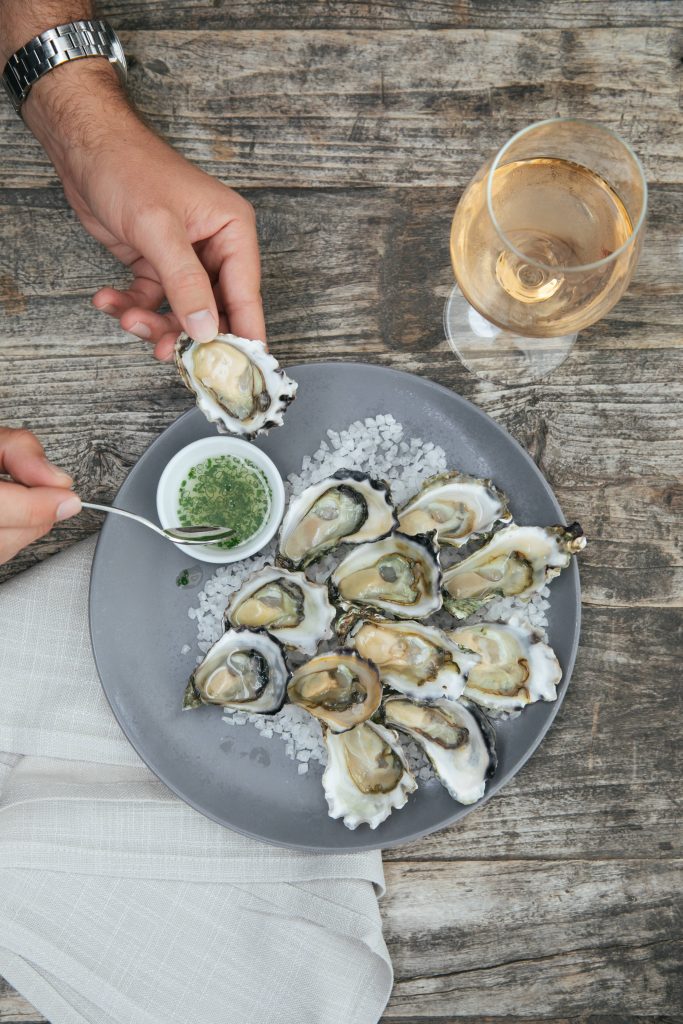 Foraging from other local areas, during winter also take note of the roast spatchcock with local mushrooms from Mittagong and the sticky mandarin pudding, that makes use of the small window of in-season mandarins.
However, Cupitt's Estate's wines are also at the forefront of the menu, influencing the chefs to use flavours they know will work effortlessly with the wine varieties that are produced.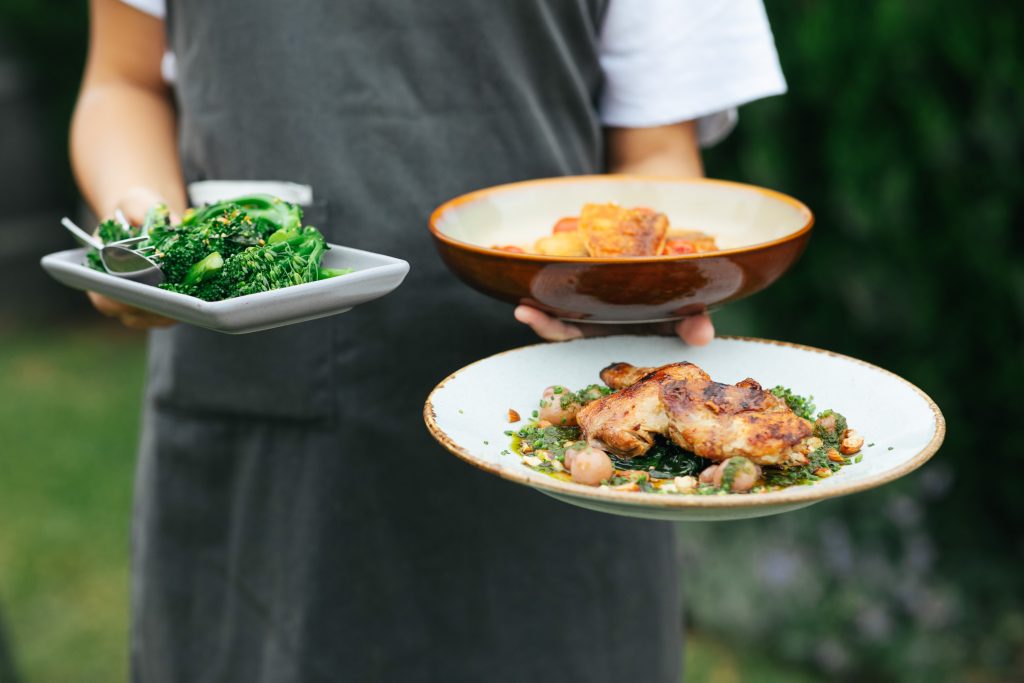 The casual lawn menu too changes with the seasons, seeing a boutique selection of pizza flavours rotate as well as other share plates. Perfect for those sunny South Coast days soaking up the sun and fresh air overlooking views of the Sauvignon Blanc vineyard, it's the perfect way to spend your day if you're in the area.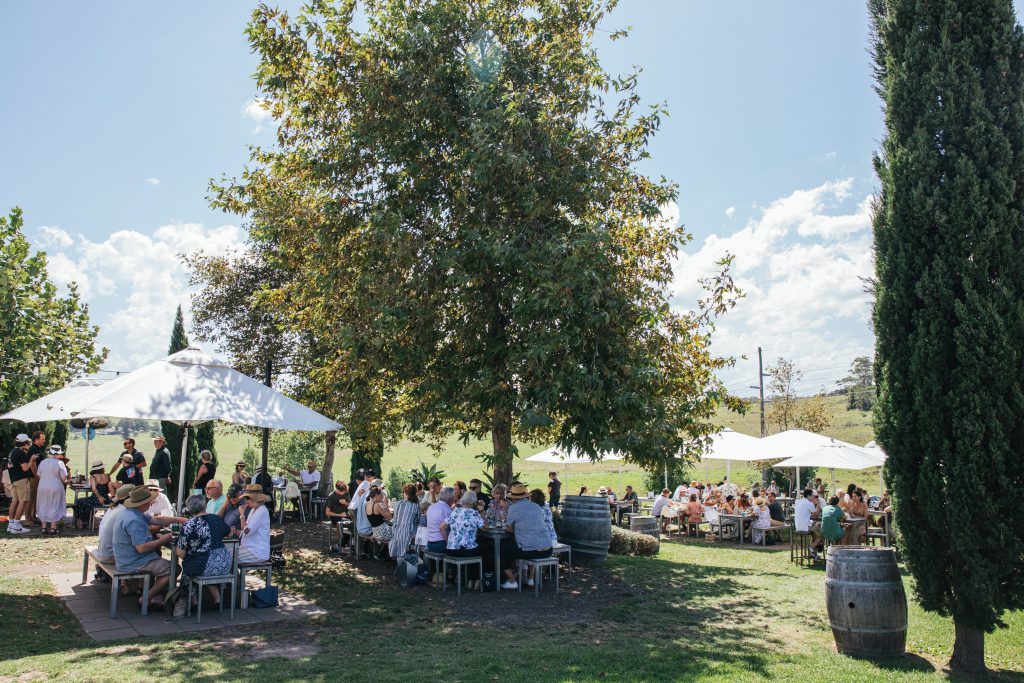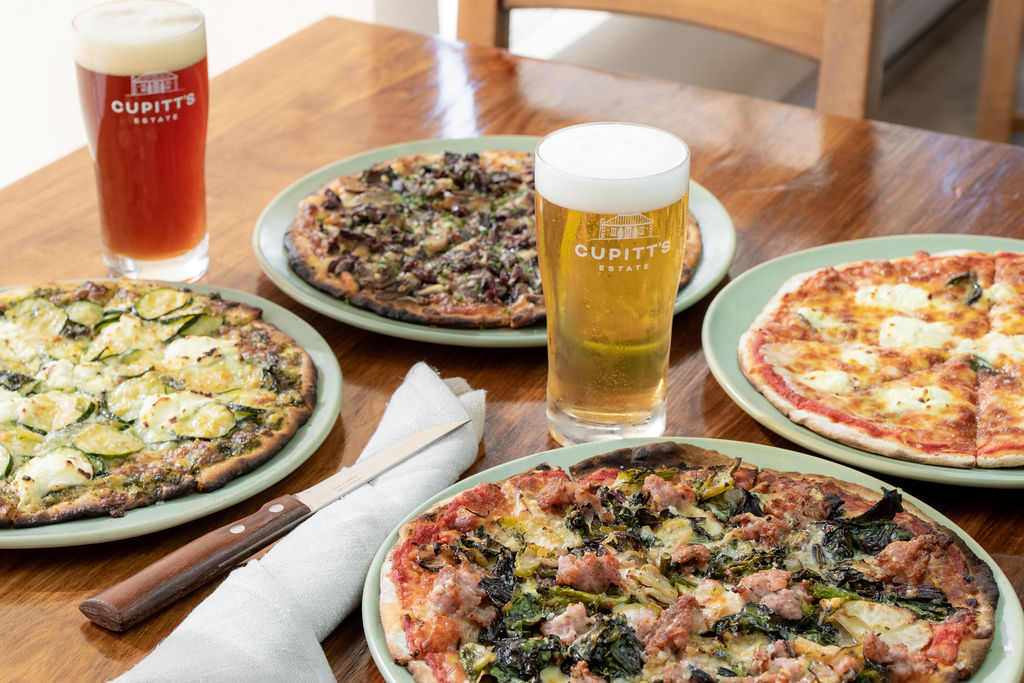 While the paddock-to-plate phrase is often overused, in this case, Cupitt's Estate can truly say they align with that ethos, delivering an authentic regional dining experience.
With ample opportunity to taste your way through the Estate's wines, a trip to Cupitt's would not be complete without a wine tasting, and the Cupitt's themselves would highly encourage it.
Encapsulating Rosie's knowledge of winemaking from her time in France, you'll notice a good portion of their wines follow similar European winemaking styles and varietals. Now Head Winemaker Wally Cupitt refers to the Estate as a multi-regional winery, as they source majority of their grapes from other cool climate regions.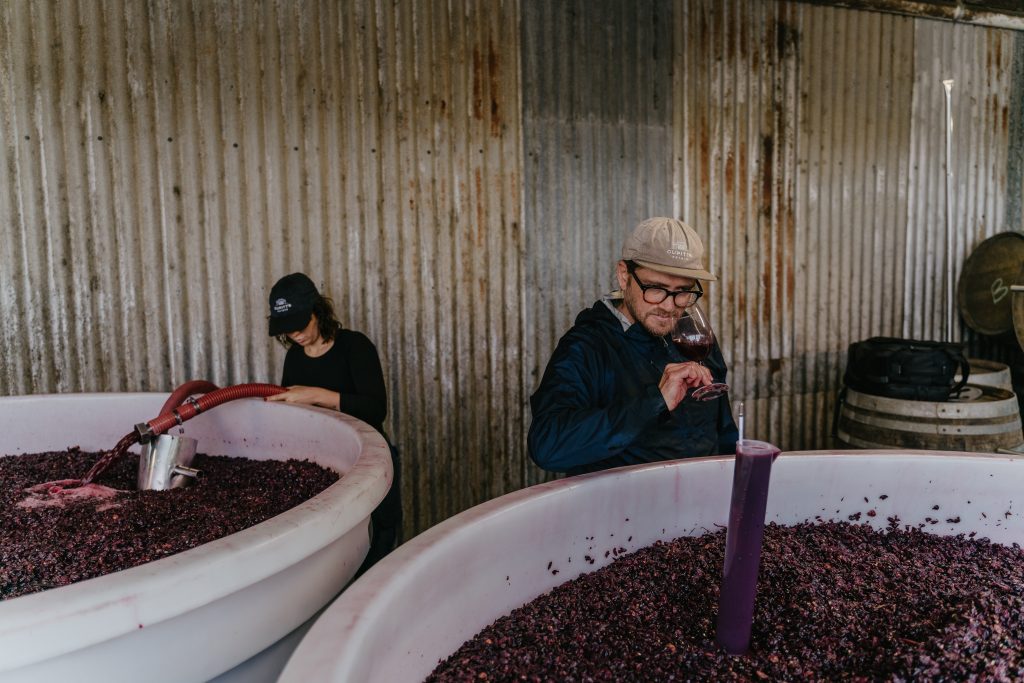 "We get fruit from five different regions in New South Wales plus regions interstate," he says.
"From New South Wales we work with the Hilltops region, Tumbarumba, Orange, the Canberra District and Yarra Valley from Victoria."
Cupitt's Estate's wines range from Sauvignon Blanc, Pinot Gris and Riesling to Gamay, Syrah, Shiraz and Cabernet Sauvignon.
Working alongside his mum and brother on all things wine, Wally says each family member integrates their unique winemaking experience and knowledge alongside the helpful guidance of their friends in the industry.
"We're lucky we've got a lot of good friends who have helped us along the way. From day dot any questions we've had they've steered us in the right direction," he says.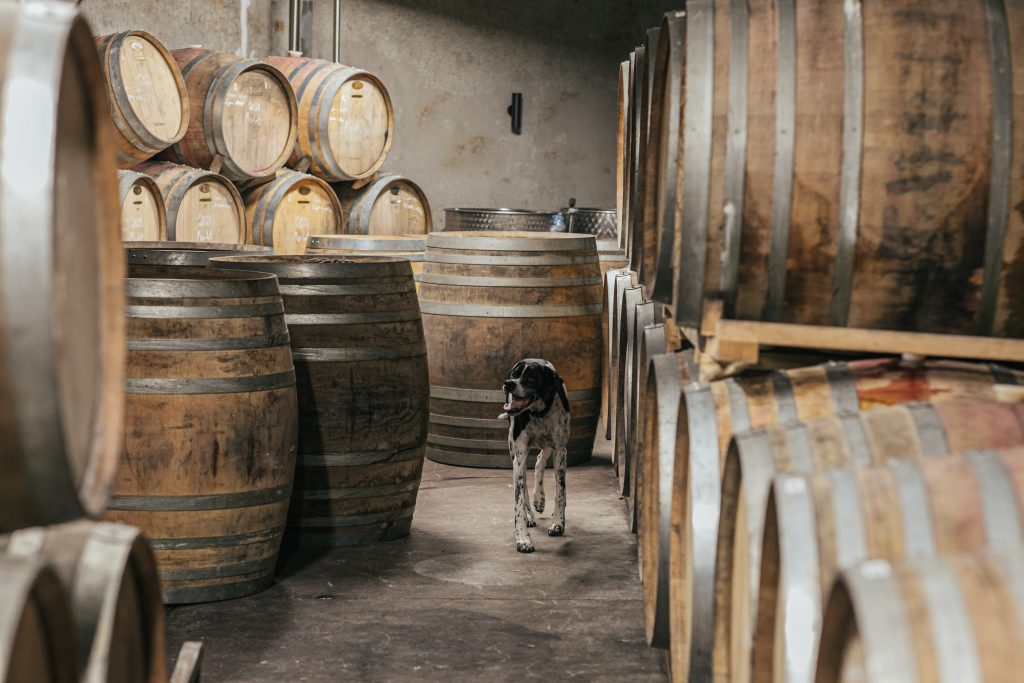 After a halt on wine tours due to the pandemic, Wally says they plan to open back up to guests. A wonderful way to learn about winemaking, taste not only a range of bottled wines but wines from the barrel and tank that are still in their vinification process. You'll taste reds, whites, cloudy whites, fizzy reds and everything in between to give you a first-hand look at the innate structure, complexities and palate profiles of winemaking. And you'll most likely come out of the cellar singing.
While wine tastings are available in the restaurant and lawn, be guided through each drop by the team in either the cellar door or Atrium tasting room.
If you think the Cupitt family couldn't possibly take on more, they also have their own brewery, a passion project by Tom and Wally that started in 2014, and now headed up by brewer Liam Jackson. So, if wine isn't quite your thing, beer tastings of their craft beer range are also available. Think IPA, Pilsner and Pale Ale. They also produce a range of co-ferments, a collaboration between the winery and brewery, if you are looking for something unique.
A quality-focused business that stems from passion, knowledge and family values, what the Cupitt family have created is something they could never have predicted but have absolutely thrived and flourished to make into an incredible venue. A truly unique and memorable experience for guests and diners, there is simply no better way to experience the local flavours, wines, hospitality and landscape of the South Coast than at Cupitt's Estate.
To make a lawn, restaurant or accommodation booking visit https://www.cupittsestate.com.au/
Photography credit: Elise Hassey, Ben Mackay & Rachael Tagg.