Located at the bottom of Black Mountain, Aranda is known for its beautiful bush setting. Tucked away in the scrub on Bandjalong Crescent is the unique group of suburban shops, which have come to life over the last few years. Due to the love and care from the shop owners and locals, Aranda shops have gone from derelict to delightful!
The sound of Two Before Ten coffee beans can be heard in the grinding machines of many Canberra cafes, but did you know they're roasted in the lovely Belconnen suburb of Aranda? In addition to their locations at Canberra Airport, the city and Greenway, Two Before Ten's real home is at Aranda shops.
Hidden at the back of the building you will find a large outdoor courtyard with easy parking. A covered area with long wooden feasting tables are out the front, perfect for large groups. The kitchen is busy creating scrumptious dishes such as spiced eggs, smashed avocado, amazing toasties on Three Mills Bread and freshly baked sweeties.
If you want to see the art of coffee roasting in action, just take a peek through the glass window to the roastery!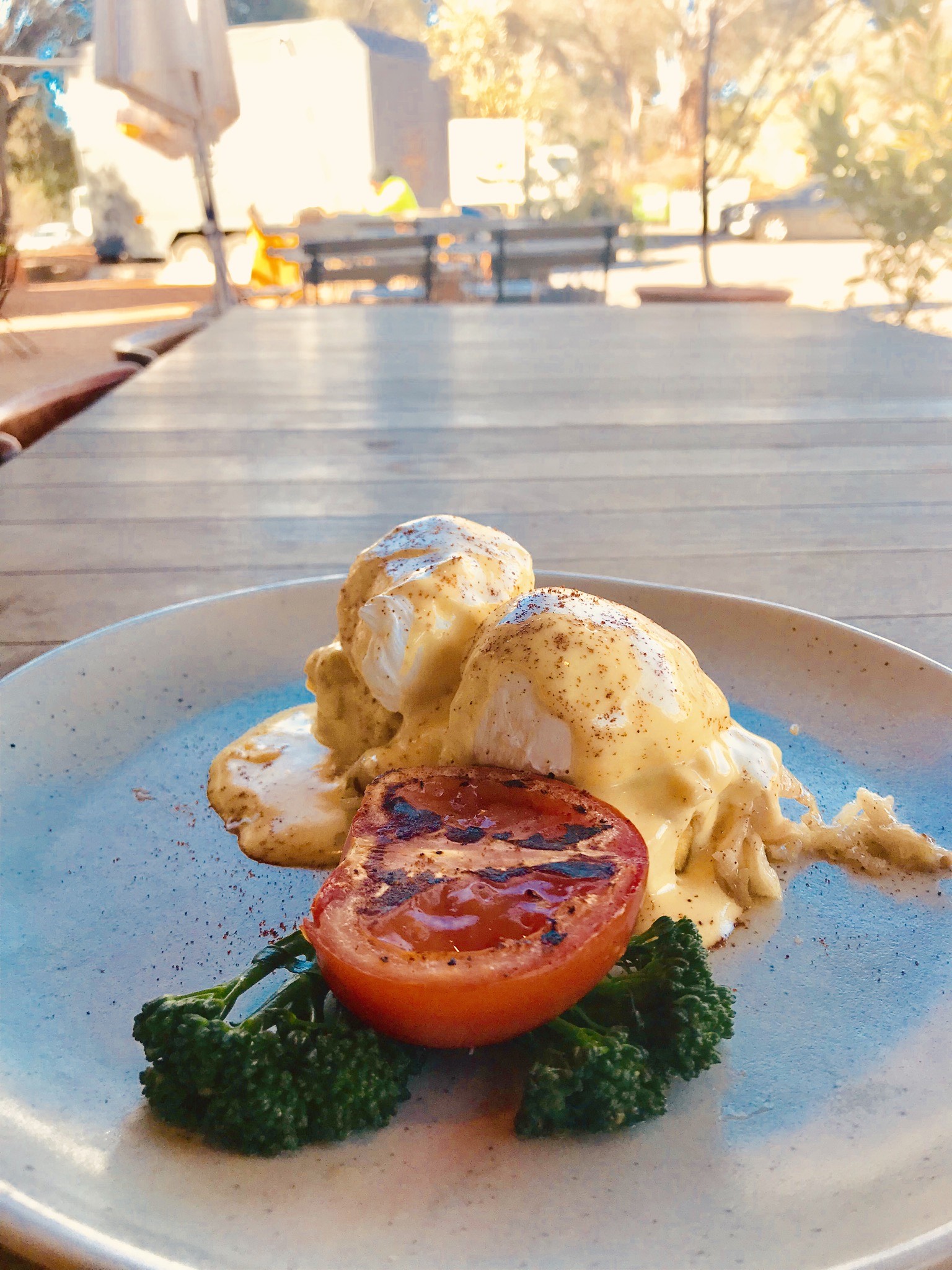 Yes, there's a hidden bar in Aranda! And it's awesome. Bolt Bar serves pub grub like burgers, parmies, steaks, chips, salads, ribs, wings and much more. They also have plenty of vegetarian and vegan options. Weekly deals will keep your wallet happy, such as '241 Tuesdays' where you can order any two meals and get the cheapest one free, $15 steaks every Wednesday and $15 burgers every Saturday.
They have an extensive wine and beer selection that will keep you and your friends satisfied, with plenty on tap and behind the bar. Do you need a location for a function? Bolt Bar is perfect to hire for any occasion, and offer a separate function menu.
View this post on Instagram
Meet Gather Collect
Located on the ground floor at the front of the building is the charming Meet Gather Collect. Owned and operated by husband and wife duo Thea and Pete since 2015, their aim is to provide a space where people can come together to learn a new skill, find a perfect gift for someone special or pick out custom-built furniture.
Thea personally selects individual pieces from Australian designers such as ceramics, jewellery, clothing, shoes, beauty products, baby accessories and stationary, which creates a colourful and enjoyable space to browse.
Workshops are held regularly, giving anyone who wants to join the chance to meet new faces and create together. Learn to make succulent wreaths, carved spoons, jewellery and even Christmas cookie decorating!
View this post on Instagram
Tucked downstairs is a beautiful studio that allows a number of yogis to hold morning and evening classes for all fitness levels and ages. There's even a mums and bubs yoga class on Tuesday mornings! Not only does yoga practice take place, but naturopathy, shiatsu, remedial massage and homeopathy are also offered in the consultation rooms.
Illeso is Italian for unharmed, unhurt, undamaged. This reflects the journey of the Aranda shops, which were once at a point of destruction. They have now been reborn and re-energised into a thriving suburban hub thanks to the many shop owners and supporters. This is how the practitioners at Illeso intend to help their clients feel after attending the space; re-born and re-energised!
Keep an eye out for one of the many health and wellbeing events held at Illeso, there's always something happening.