A relaxed coffee and brunch spot by day, and a lively event venue by night. The Front has changed it's look, but don't worry, the spirit of the Lyneham local still lives on through the fabulous art displayed in the exhibition space its known for.
THE FOOD
Established in 2006, and re-vamped in 2018, The Front continues to serve ripper cups of coffee by Two Before Ten from nearby Aranda, and prides itself on sourcing the freshest produce available from local farms and suppliers. Burrabee Farm, Fig Tree Organic Farm, Long Paddock Eggs, Country Pride Lanyon Butchers, Balzanelli Smallgoods and Three Mills Bakery are some of the local businesses they support through their kitchen creations.
While you admire the art and photography on display, you can enjoy dishes like lemon-buttered crumpets, almond and rhubarb porridge, grilled cauliflower, beetroot-cured salmon and the special burger of the day. In true Front spirit, they have kept the thirst-quenching Capital Brewing craft beer on tap for that lunch (or breakfast) indulgence. Food is served Monday to Friday 7am – 4pm and Saturday to Sunday 8am – 2pm.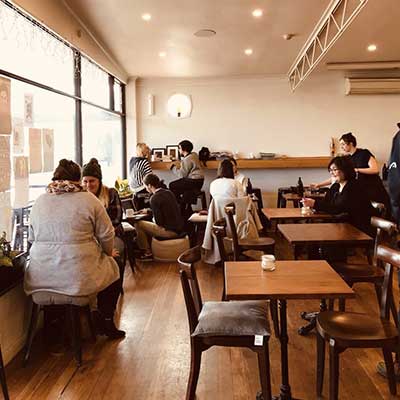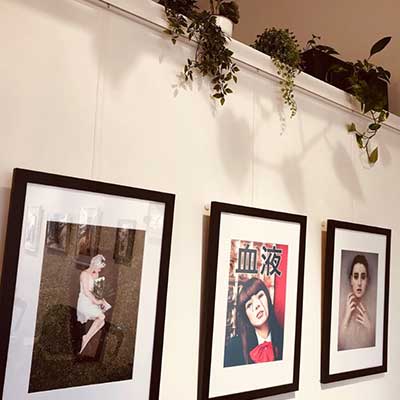 THE ART
The space plays host to a range of local and interstate talent, helping emerging artists showcase their work. They pride themselves on being a nurturing and affordable location where the creative juices can flow freely.
If you're an artist looking for a welcoming place with a buzzing community vibe to exhibit your work, you can submit an exhibition enquiry here through their website.
THE GIGS
After the brunching crowds have left the building, it transforms into a fantastic venue for live music. The coffee machine is swapped for a bar, and the tunes and good vibes usually kick off from 5pm.
Local and touring artists do their thing, whether it's bringing the house down with huge sounds, or a relaxing Sunday acoustic session. If you feel like finding your own voice, they have regular open mic nights. You can keep track of upcoming gigs and other events on their Facebook page.
Located 1 Wattle Street, Lyneham.
As a local, over the years I have seen The Front offer it's safe and inviting space as a stepping stone for many talented artists, photographers and singers who have gone on to do amazing things. The fantastic food and coffee is just a bonus!