As Christmas returns, it brings with it the perfect opportunity to have some fun with decorating the household. Megan Morton, one of Australia's leading interior stylists and founder of The School, unveiled her expert advice for festive table styling at Monaro Mall in Canberra Centre on the weekend.
Morton's work has been featured in magazines around the world like Elle Decoration UK, Vanity Fair, Vogue Living, and In Style, and she regularly shares her home styling tips with celebrities and next-door neighbours alike. Filled with passion, warmth, and a distinct flair, Morton was more than delighted to give us an insight into the coveted world of interior design.
According to Morton, styling for Christmas this year is all about creating handmade centrepieces and ornaments for a unique and personalised touch. Inspired by Indian, Mexican, and Japanese interiors from her previous travels, Morton said one of the most important elements when decorating a festive table is "letting space do the talking".
While tables can become overloaded with food and guests, there needs to be adequate room above and around the table to showcase its topography. She recommends placing centrepieces off centre to bring a more natural look to the festive table, as well as working with a palette of "opposite colours" (a colour that you like and a colour you don't normally reach for). Placing little treats like chocolate from Haigh's and candles from Top3 by Design on the centrepieces can add the perfect finishing touch to a festive table spread.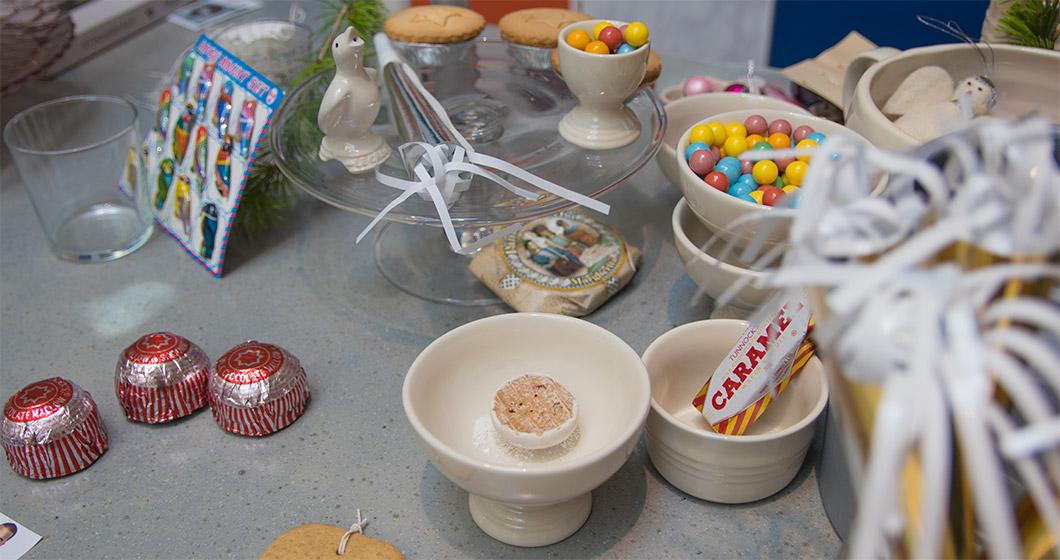 During Morton's styling masterclasses, the longer you see her arrange all the beautiful decorations, the harder it is to stop yourself from running to the nearest designer homeware store and buying everything in sight. However, Morton emphasises that the key to Christmas styling is to not stretch your budget.
Items that you might already have at home like paper, tea towels, baking cups, and doilies can all be used as simple and inexpensive ornaments in favour of mass-produced bling.
She also mentioned that Christmas decorations don't have to be restricted to just the trees and tables within our living spaces. Decorating around the not-so-obvious corners of the house such as the bedroom, bathroom, and the front door is a great way of maximising impact with little effort.
For those wanting something even more personal, Morton said that filling the tree with shortbread biscuits and photos of your family (or photos of Beyonce and Ryan Gosling as she showed us) can create a warm, heartfelt look.
As Morton said, "Christmas is about making something wonderful by hand and heart with your family and friends". That's the spirit of Christmas.