Ever started using a startup and thought 'why didn't I think of this?' Well in the case of 2018 ACT Australian of the Year, Dion Devow, his kids were the best market research a startup could ask for. And, in return the young entrepreneurs have a successful brand name after them – Téa&Belle.
Téa&Belle is an Indigenous Gift-Ware Brand for all Australians. Established in the spirit of reconciliation, acknowledgement and respect, this is a business structure with a twist – it's run in partnership with kids!
Here are some lessons learnt from starting a startup with kiddies. Your kids could be the answer and that extra brain power needed to having your very own side hustle.
1.    Just do it
How many of us have great ideas for a business and never do anything to bring it to life, man we have all been there!  If it wasn't for Téa and Belle this product would have sat on the shelf of unfulfilled dreams.  Kids do not have the same fears that adults have, where will the money come from? how will I find the time? What if no one buys it?  I have come to learn that kids are intuitive and if they fall in love with an idea or concept they do not see fears they just see opportunities.  If I can give any advice to someone looking to start a business, put aside fears and just get it to market!
2.    Solving a real issue
Starting Téa&Belle was in response to a survey that asked two main questions:
Have you ever bought a product or service from an Indigenous person?
What stops you from buying from an Indigenous Business?
This survey garnered 4,500 responses from across Australia and over 46.5% said they had never bought from an Indigenous Business. And the reasons they didn't purchase were:
They did not want to offend by misappropriating Indigenous culture
They wanted to know the story and the people behind the product
And the hardest to hear was that people felt that Indigenous Businesses were not producing products other than for the tourist market.
With this Information gathered we now had to solve the problem of non-Indigenous people buying Aboriginal and Torres Strait Islander products and services, but we also wanted to make our product for everyone no matter what their background.
3.    Building a team
Now as cute and enthusiastic as the two-budding entrepreneur's Téa and Belle are, it was very apparent that this would need a team to help get this off the ground.  People have such a generosity of spirit; human nature is to help.  These do not have to be paid positions at the start just people who have the willingness to help you see your vision through the first stage. Surround yourself with positive people and ask for help. That's what we did.
4.    Market Research
Again, the survey was a valuable tool in understanding what people wanted to purchase and how much would they pay for it.  We also looked at current Indigenous products on the market and asked these businesses what advice they would give an Indigenous Start up?  Ask as many questions as you can?   And ask the hard questions, you will be surprised at how open people will be so that you don't make the same mistakes.  Our Favorite questions:
1.    What was your biggest mistake in business?
2.    Do you wish you had started a business?
3.    What keeps you up at night about your business?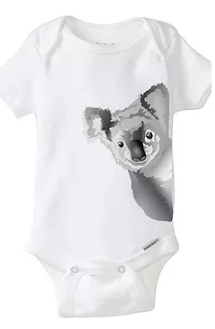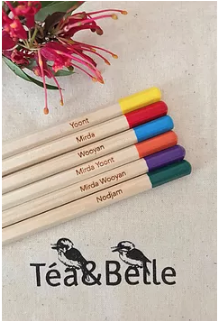 5.    Budget
What budget? We didn't have a budget! And this is the one thing we want people thinking of starting a business to know.  Just do it and no budget are the two crucial pieces of our success.  If you don't have money, you have to think outside the box, you become scrappy, you find your inner mongrel and you think smarter.  The reason we didn't have money has been documented in other blogs but a quick run-down on costs to start up Téa&Belle was as follows:
Total Budget:   $500
Product Samples: $100
Facebook Ads: $300
Wix website and domain: $50
Mailchimp and survey monkey: $20
Plus $10 for 5 icy poles for our first business meeting
6.    A New Business Model
We just told you we didn't have any capital but what we did have was:
a product that had been validated
two people willing to think outside the box, who are scrappy and could summon their inner mongrel
4,500 emails from the survey
time
With the above points, we devised a new model for our business.  We knew that the concept was something that people were willing to support through the survey as so many of them handed over their emails to hear more about our start-up.
We validated the product by posting pictures in Facebook groups and received a really positive response.
So, without a budget, we launched the product to our email list and through Facebook ads. The online store was opened for two weeks and after this customers would need to give us a grace period to have the products manufactured.
Think outside the box but always validate your product, just because you think your product or service is great doesn't mean others will.
7.    Build a network
The only thing we had was time (and that was limited). We are in no better position to network then NOW. Facebook, Instagram, Twitter, LinkedIn, Qoura, the person sitting next to you in the coffee shop.  Start engaging. I like the funny cat video on YouTube as much as the next but if you are serious about your business start reaching out and having conversations.  This includes the kids as well, who knows who that kid's parent is? Life is there to be lived. Become part of your community and it might just benefit your business
When online, join groups, answer questions that you have skills in or product knowledge on, high five people's successes, ask questions that you would like answers to.
8. Build your avatar
We all have our perfect customer.  The girls drew a pic of a man and a woman that would be the perfect Téa&Belle customer, they then had to think of all the things that this person likes or would buy that would also like and buy Téa&Belle.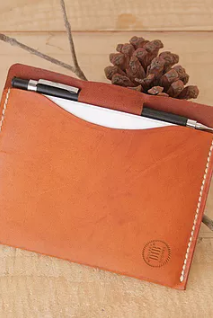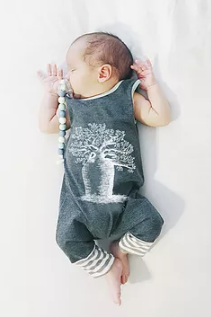 9.  Becoming a salesperson
The dread and fear of asking people to buy your product fills us all with fear, what if it sounds sleazy, annoying or too forward.  We have no advice on this other than if you love and believe in your product and its power to solve an issue then there's no need to be nervous to ask for a sale.
10.    Managing our time
Both Sally and I are shit at this. We both have our own businesses and running a third has put time constraints on us both.  You may have seen the Facebook live post from Belle explaining that Mum was yelling at Dion. Having time to do this is an area we need to improve on, in the end we decided to make Téa&Belle a priority especially and work smarter (and harder).
11.    Becoming a boss
Dominant personalities reign supreme in both families. We needed to decide who was the boss, who had the final say, who was top DAWG.
Well the girls came up with a novel idea that is working a treat so far, they engaged a trusted Aunt, A Tidda Queen and she has final say and as she is trusted by all and has the best interest of the brand, the girls and Sally and my ego, we won't be changing this model anytime soon.
See Téa&Belle