For some of us, nothing is worse than stepping into a gym or hiit class, so we convince ourselves that working out 'just isn't for me'. Sure you can get your steps in doing laps of the mall or running for hours on the treadmill, but why not spice things up?   
Incidental fitness, sneaky sweats, exercise in disguise… whatever you want to call them, it's the ultimate way to trick yourself into getting a workout in.  We're talking about those fun hobbies where you get home afterwards, sit down and go 'wow, how did I get so tired/hungry/sore?' before checking your smartwatch to see your calorie target has been well and truly exceeded. 
Mix it up and try out these activities that will get your heart rate, fitness and the good vibes pumpin'. 
Bouldering at BlocHaus
We all loved rock climbing when we were kids, but at what age did we just stop going?  That's where bouldering comes in. Think rock climbing… but with shorter walls & padded mats so no need for ropes, partners, or other gear — bouldering can be done outdoors on real rock, or indoors on specially designed walls like at BlocHaus. When your arms are burning, take a go at mastering the slackline or sip on fresh haus brew coffee. 
The vibe is relaxed, social and carefree, with people climbing in groups, alongside mates and jamming out to music. With multiple levels of difficulty, there is something for everyone. The walls are also on rotation- meaning that there is a whole new variety of climbs every 4 weeks.  
Equally challenging your brain and body, it's the perfect puzzle of strength and strategy.  The gym also has a gym with weights, changerooms, shoe hire and anything else you could possibly need.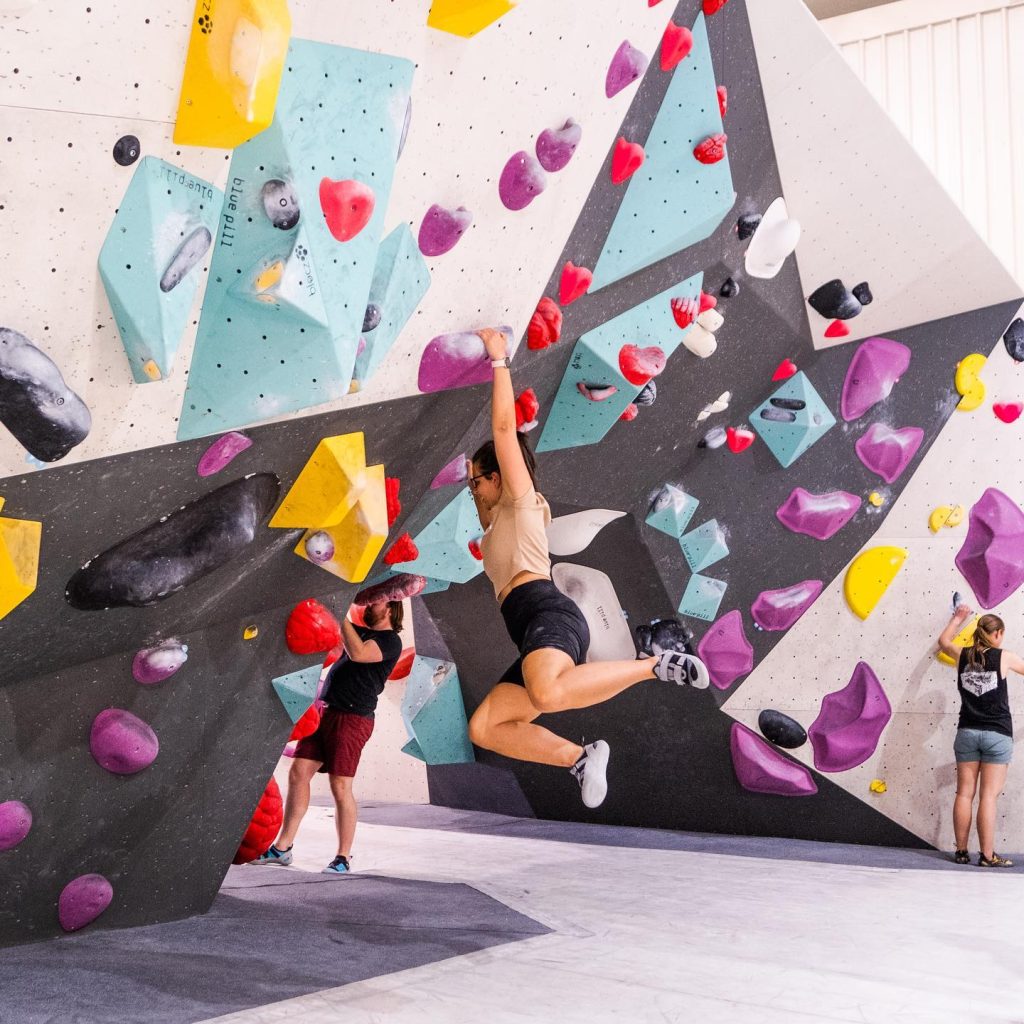 Fly Bungee Fitness
What if I told you that you can bounce, fly and dance around while attached to a bungee- cord instead of walking for an hour on the treadmill? Interested? Say hello to Fly Bungee Fitness. The recently opened gym in Mitchell takes the science of plyometrics to new heights with a bungee-assisted, cardio-focused workout. Using harnesses and resistance cords, Fly Bungee enables you to work out with minimal impact and tone up all while flying around the room. Choose from dance-based cardio, full body strength & conditioning, blast cardio amongst others and bring the fun back to fitness. 
You'll walk out of the gym with a new love for burpees and jump squats.  
Phillip Ice Skating Centre
Ice Skating, an activity that will have you focusing so hard on staying upright that exercise will be the last thing on your mind. It's a workout that's as exciting as it is beneficial, making exercise feel like child's play. As your sliding and gliding, you'll be surprised to discover that every movement is toning your muscles, improving your cardiovascular health, and boosting your balance and coordination. Phillip Ice Skating centre is open daily, even offering an on-ice Friday night disco from 8:30pm.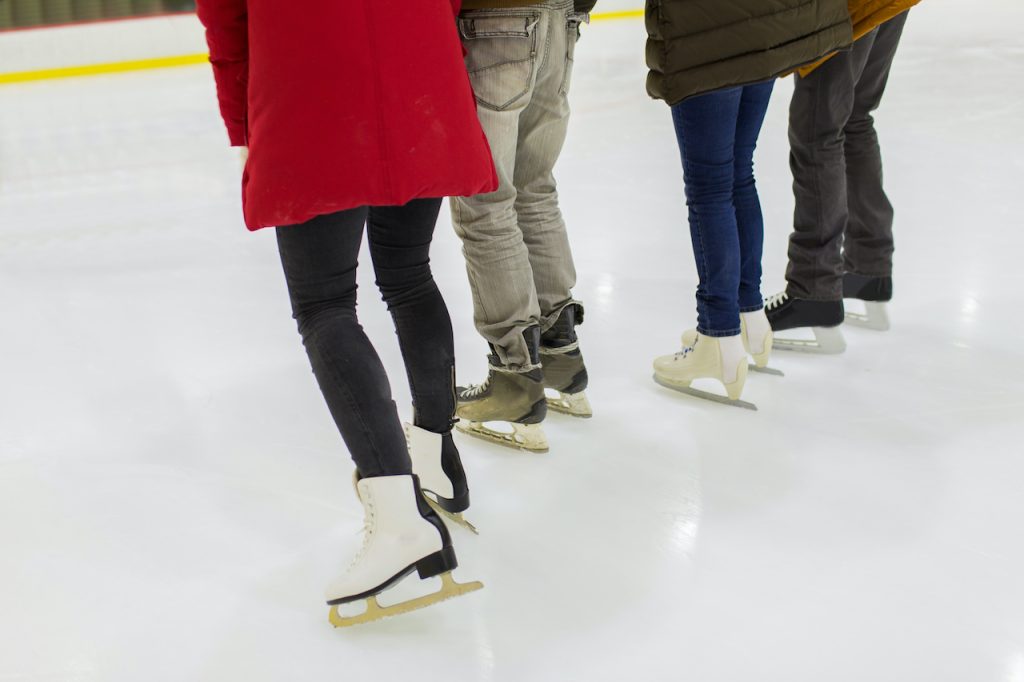 Aerial Pole Academy
 As you twirl, spin, and climb the pole, you'll engage muscles you never knew existed. Your arms, shoulders, and core will become lean and sculpted, while your legs and glutes will gain strength and definition. It's a workout that shapes your body while giving you the poise and grace of a dancer.  
We recommend checking out Aerial Pole Academy, with studios in Kingston, Belconnen, Canberra City and Woden and over 100 classes per week. The academy prides itself on providing a welcoming space that embraces all styles of pole dancing, with a focus on athleticism, dance, and the artistic aspects of pole and aerials. 
You'll walk away feeling like a true star, with those muscles engaged, a boost of confidence and that post-workout high we all love.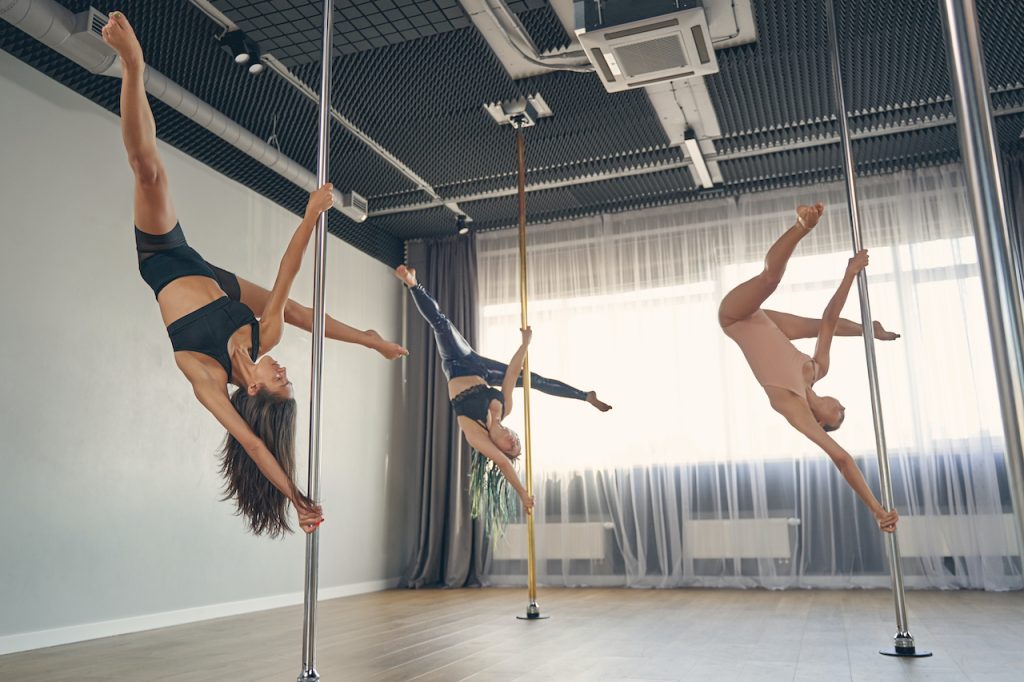 Ski the Snowy Mountains
You may very well wish that you could ski year-round once you see how many calories you can burn while having the time of your life. After all, soaking in the mountain views is better than hitting the treadmill for an hour at your local gym. 
Not only is the sport an effective form of exercise, but it's also a fun way to stay active with friends and family. And the best part of skiing? The fun doesn't stop at the slopes, with beautiful restaurants, bars, activities, events and accommodation taking the experience to the next level. Check out our Eat Drink Play Alpine section for all the happenings in the Snowy Mountains.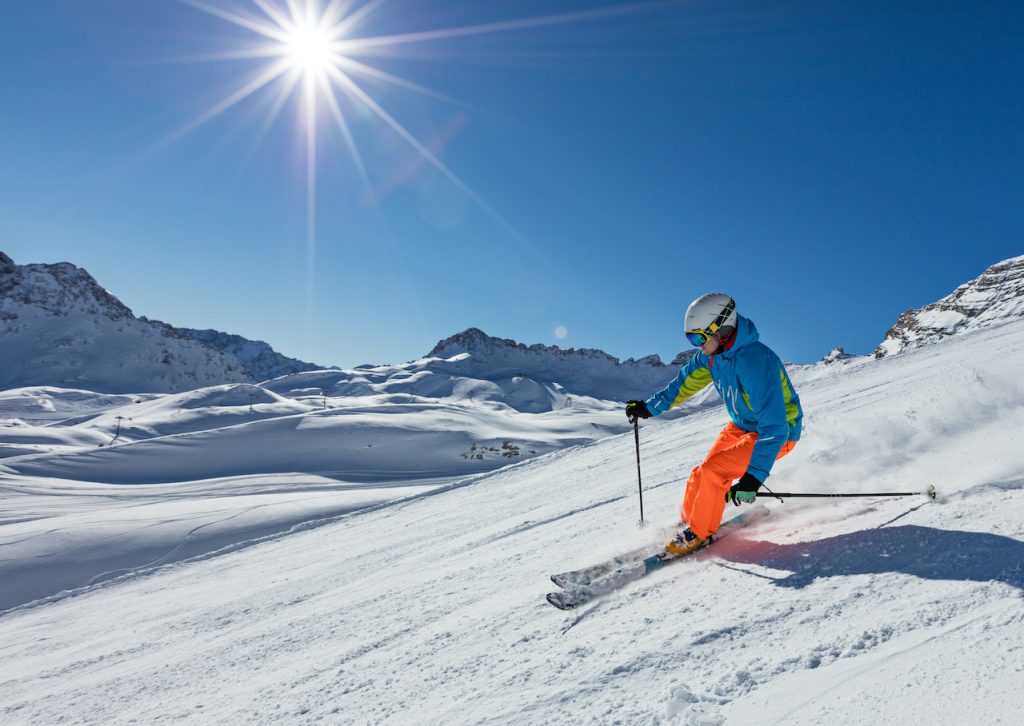 FlipOut
If you're anything like me, many of your childhood memories involved a trampoline and bouncing for hours on end. Little did we know that each jump engages your muscles, gets the heart pumping and sets you off on a low-impact cardio adventure that boosts your coordination, balance, and agility. Flip Out in Majura is an epic indoor trampoline park, decked out with trampolines, foam pits and activities… everything you need to embrace your inner child. Pull on your training tights, grab your friends and take on the trampolines for a workout that is a strengthening as it is hilarious.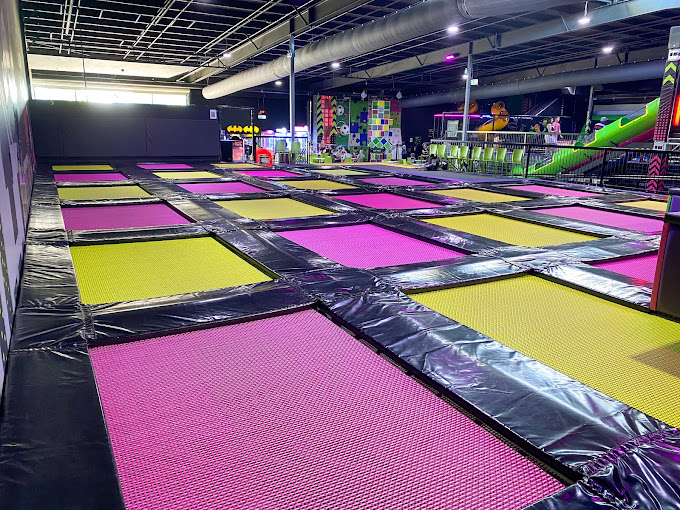 Head in with an open mind, have some fun and give these a go, boosting your health, confidence and attitude towards everything health and fitness.