Camille Young, founder and creative designer of PIP & LOU desserts, has opened the eyes and mouths of Canberra with her one-of-a-kind cakes and sweet treats – and she has now taken orders online!
A quick peruse of PIP & LOU's Instagram feed reveals mouth-watering beautiful morsels of creatively crafted edible creations. At first glance, it is clear that this local dessert extraordinaire puts all her heart and soul into every one, and after a quick chat, we discover this passion runs much deeper beyond a love for baking.
Opening up about her history of experiencing domestic violence and how she has persevered, not just for herself but also her daughter, Camille says achieving success in her business has "inspired my refusal to be a victim and to refuse to allow my daughter to be a victim. We are survivors, we have fought exceptionally hard to recover from our experiences of PTSD and PIP & LOU has certainly provided a creative safe haven for us."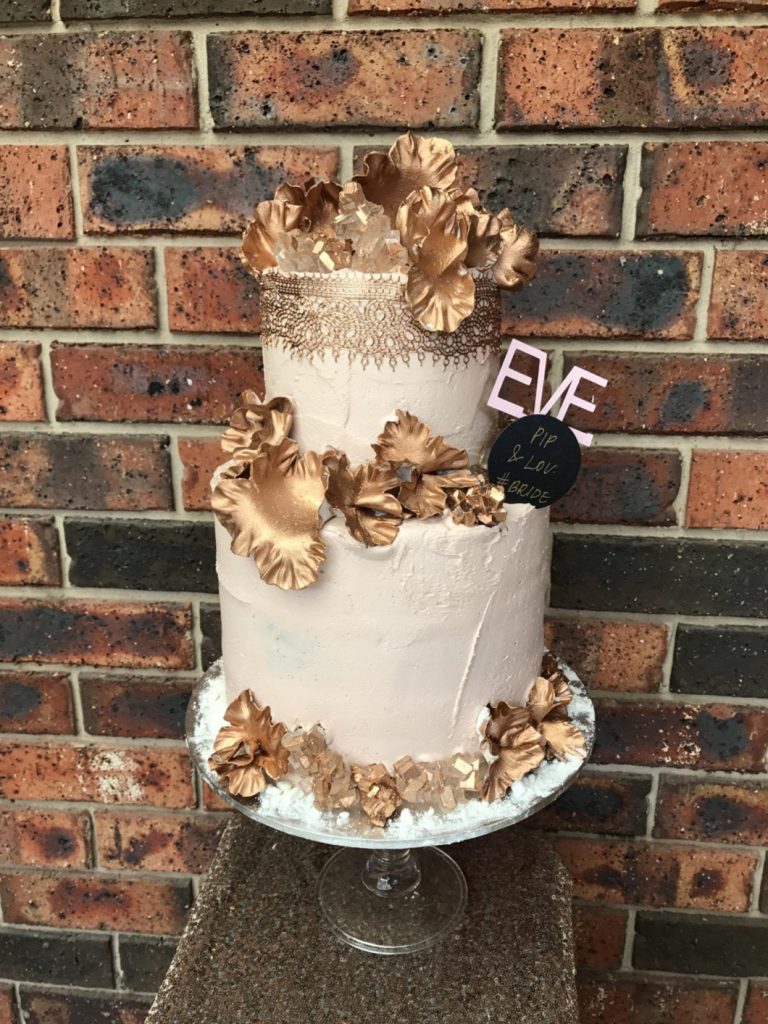 Camille is a self-taught cake and dessert designer who has certainly made her mark in the nation's capital. She explains that it all started out as a hobby, baking for her family and friends with her daughter, Evangelique, and eventually this evolved into a small business which easily slipped into a small gap in the market.
"I first opened my online dessert store, Canberra first, in October 2016. I have been taking orders online since that time with a sell-out Christmas, Valentine's Day and almost sold-out on Mother's Day," she says.
Currently, Camille is an unstoppable one-lady show but has plans to open a Canberra Dessert Studio in 2017 and expand her team. In the meantime, she has been focusing on a continuous line-up of online orders which she hand delivers to all her customers, and has recently celebrated the launch a new collection, 'Eve'.
"A great deal of work goes into maintaining PIP & LOU's creative authenticity and signature style," she says.
With the help of social media and the word of salivating mouths, PIP & LOU has become known for its edible art and truly unique designs and finesse.
If today is your cheat day, be sure to check out her Instagram @pipandlou, Facebook or website to order online!