The festival that preaches simple practises and promotes produce at the peak of its season is back; the annual Harvest Festival will be touring the Central Coast on the weekend of the 8-9 June. Follow the event train from Somersby, Peats Ridge, Mangrove Mountain, Kulnura and Yarramalong regions, picking seasonal produce along the way.
The thriving hospitality scene in Canberra is largely being driven by foodies who want to know where their meal comes from. Harvest Festival Central Coast is an opportunity for guests to get their hands dirty and honour the provenance of their weekly shop. Harvest Festival Central Coast offers more than just fresh food though, over two days, not only will festival goers get their hands on the pick of the crop, they will also learn about food sustainability, chat to local farmers and gain some foraging tips, eat a range of seasonal foods, feed farm animals and take in the surreal views of the great outdoors.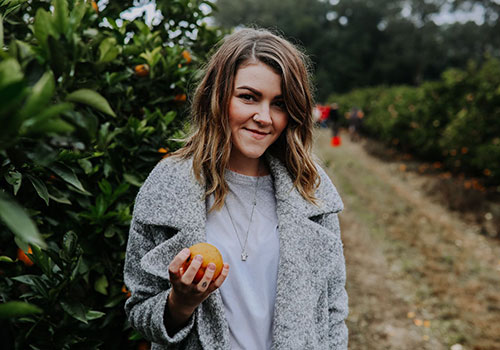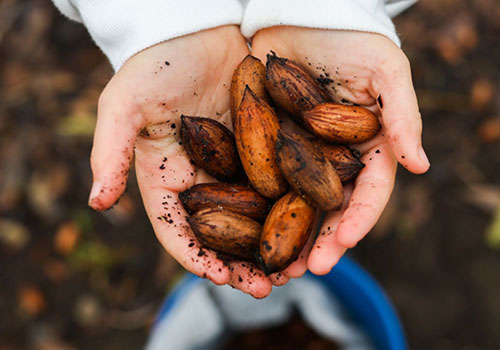 For a little taste of what you can expect – Peats Ridge will see Quack Shack offering harvest enthused wood-fired pizzas and Tastes of the Harvest will have bush inspired cocktails. There will also be a paddock to plate sausage sizzle in Mangrove Mountain.
Harvest Festival Central Coast attracts families with their many free and educational experiences, industry leaders, home cooks, and anyone looking for an awesome tree side weekend away. Free activities, entertainment and experiences as well as ticketed masterclasses and food events are all available.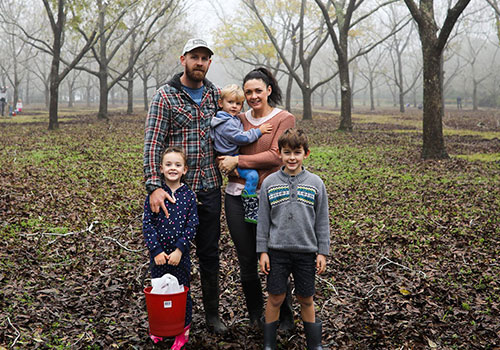 Here are a few events over the weekend not to miss:
GLENWORTH GRAZING FOOD AND WINE FESTIVAL
Glenworth Valley transforms into a food and wine lover's playground. Indulge in the region's best food, wine and produce with live music, boutique markets and family activities.
DATE 8 – 9 June
LOCATION Glenworth Valley Outdoor Adventure
69 Cooks Rd, Glenworth Valley, Calga
TIMES 11am to 4.30pm
COST Free entry – pay for what you purchase
BOOKINGS glenworthgrazing.com.au
PICK YOUR OWN PECANS
A Festival favourite – pick your own pecans with tree shaking demonstrations at 11am and 2pm.
DATE 8 – 9 June
LOCATION The Pecan Lady, 30 Ulinga Rd, Somersby
TIMES 9am to 4pm
COST Free entry – pay for what you pick
BOOKINGS pecanlady.com.au
TASTES OF THE HARVEST
Chef Dan's Street foods from the Harvest – all sourced from local produce. Their Mixologist will be mixing up unique bush inspired cocktails, along with local craft beers and local Botanical Gins. There will be farm inspired games for children, buggy rides and other fun activities. Live music from 5pm on Saturday only. Bookings essential.
DATE 8 – 9 June
LOCATION The Springs 1080 Peats Ridge Rd, Peats Ridge
TIMES Saturday 11am to 4.00pm, Saturday only 5pm to 11pm, Sunday 11am to 6pm
COST Pay for what you purchase
MORE INFO the-springs.com.au
EAT LIKE AN ECO WARRIOR – WORKSHOP
Want to eat better, live more sustainably, be zero waste, plastic free or have a passion to make a difference in your community? Be inspired with plenty of practical eating, kitchen and waste tips. Includes afternoon tea, workshop materials, access to swap table and giveaway bag. Bookings essential.
DATE Saturday 8 June (Only)
LOCATION Mangrove Mountain Memorial Club 18 Hallards Rd, Central Mangrove
TIMES 1pm to 3.30pm
COST $40.00 person
BOOKINGS brightdiets.com.au
FRUIT PICKING AND FACTORY TOURS
Eastcoast Beverages squeeze, bottle and supply fresh juice from their citrus fruit orchards nationwide. Discover the products that are made in a ticketed 30 minute Eastcoast factory tour during the Festival. Free fruit picking will also be available. Bookings for all factory tours are essential.
DATE Sunday 9 June (Only)
LOCATION Eastcoast Beverages 993 George Downes Dr, Kulnura
TIMES Tours and fruit picking start from 10am
COST Tours start from $10.00 per person – includes a small fruit juice. Fruit picking free entry – pay for what you pick.
BOOKINGS eastcoastbeverages.com.au
EDIBLE FLOWER WORKSHOP
The workshop showcases seasonal edible flowers sustainably grown in the valley. You'll learn how to harvest, prepare and use edible flowers, followed by tastings. Bookings essential.
DATE 8 – 9 June
LOCATION Yarramalong School Community Centre 1560 Yarramalong Rd, Yarramalong
TIMES 10am and 12noon
COST $25.00 per person
BOOKINGS hiddenvalleyharvest.com.au
THE PICKLED PEPPER COOKING WORKSHOP
Passionate about the health benefits of fermented foods, The Pickled Pepper want to share their knowledge of traditional preserving techniques. The workshop will suit all levels from beginner to advanced and are designed to develop your passion and taste for fermented food. It is part demonstration and part hands-on cooking school by all participants using local produce where possible. All cooking materials, recipes, workshop books and refreshments included.
DATE 8 – 9 June
LOCATION Alison Homestead 1 Cape Rd, Wyong Creek
TIMES 10am and 2pm
COST $85.00 – workshop not suitable for kids
BOOKINGS pickledpepperworkshops.com
For the full program and event details click here
Proudly presented by Central Coast Council.