While many of us turned to cooking as a Covid past time during lockdown, one local master chef turned her love for the kitchen into a cookbook to share with the rest of us.
Nadia's Italian Mix It Your Way by local Nadia Dei Rocini launched on the weekend marrying traditional Italian recipes and Thermal cooker short cuts.
A mother of two, Nadia's cookbook was largely inspired by family mealtime. While her sons have shown eagerness and exceptional prepping ability in the kitchen, the Thermomix is her second set of hands helping to prepare real food quickly and simply.
A common Thermomix misconception is that it takes the passion out of being in the kitchen. Nadia's cookbook debunks everything you thought you knew about Thermal cooking, instead using the gadget to revive authentic recipes and make them achievable.
A practical example from the cookbook is the Lazy Lasagne. Nadia jokes that she manages to make her kids believe she has slaved all day in the kitchen to produce their favourite dinner, when in fact the bechamel took a mere 7 unsupervised minutes in the Thermomix. It also saves her from purchasing almond meal to create delicious Amaretti biscuits, instead she makes it from scratch! The cookbook is equally as valuable for those who don't own Thermal Cooker; each recipe features the traditional way too.
Last year Nadia embarked on a lengthy stay in Italy with her family which was almost entirely spent around food, including cooking classes in Tuscany. It was on this trip Nadia was reminded about cultural traditions of sharing mealtime with loved ones, a theme which you'll find imbedded throughout the cookbook.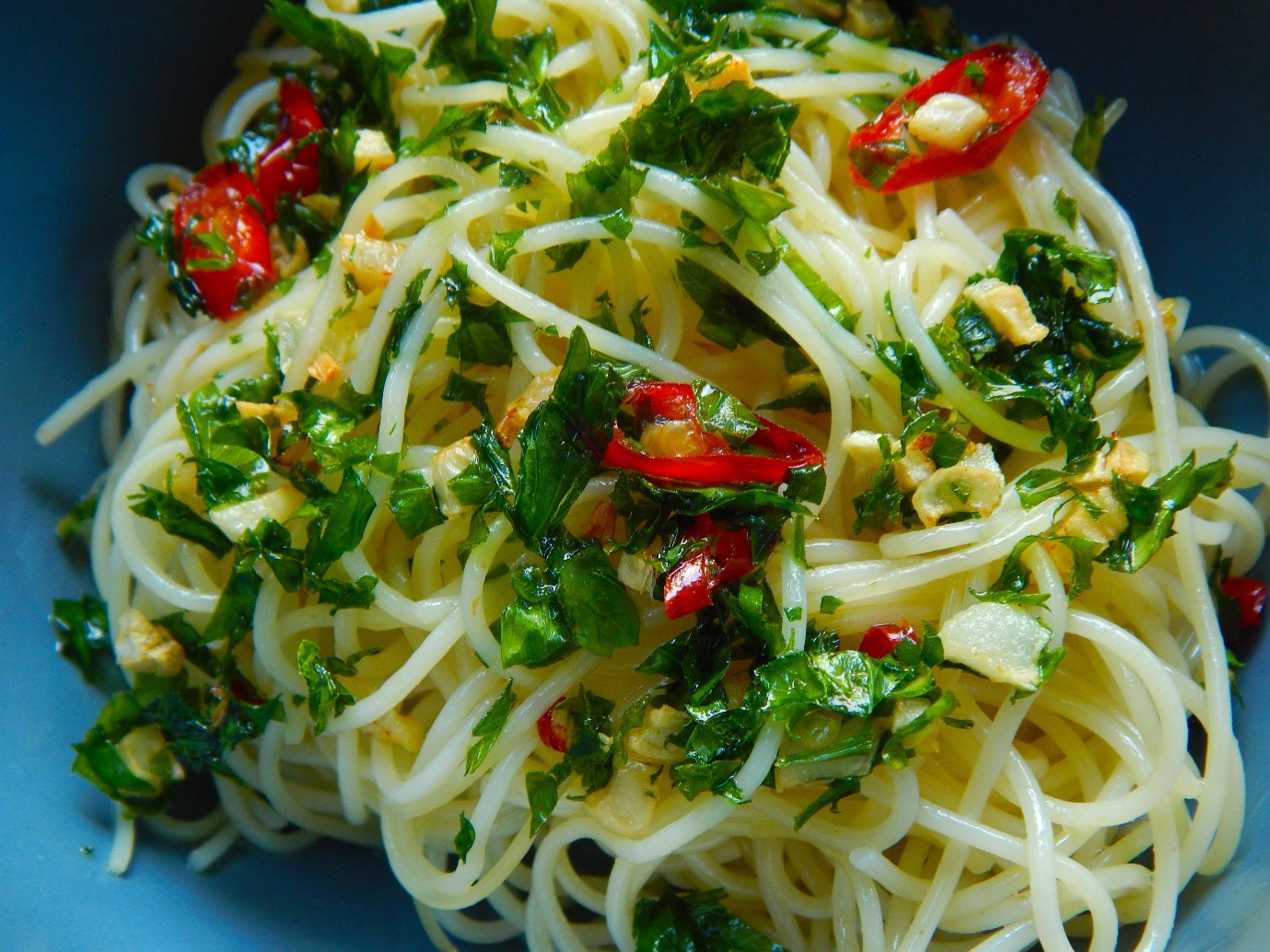 The contents page conveys humble cuisine; start off with Olive Tapenade and Truffle Butter; Stracciatella soup, Aglio e olio and Sugo sauces followed by mains like Saltimbocca and Calamari and white fish salad before exciting the family with a traditional Panettone trifle or Bombolini finish.
While Nadia thrives on the work/life juggle she always slows down for those important family traditions which require a labour of love such as homemade prosciutto, salami and pasta sauce. Nadia's Italian Mix It Your Way has all the ingredients to help you reclaim family dinner around authentic, nourishing foods.
You can get your hands on a local cookbook at: nadiasredkitchen.com.au