As much as we love Canberra, the chills of winter have got us all thinking of jet setting to the tropics with a margherita in hand.
When it takes layers upon layers and an ice scraper to leave the house before winter has even dawned upon us, I thought there are surely other Canberrans wondering where to escape to stay sane this winter.
Here's a short list trialled and tested by yours truly for a quick getaway.
Queenstown, New Zealand – 3h Flight from Sydney
If you're going to be cold, you might as well be in one of the most beautiful alpine destinations in New Zealand with a backdrop of the majestic Southern alps. Renowned for hosting over 200 different adventure sports during winter, this one is for the adventure junkies. Take your skis to the rolling slopes of The Remarkables and Coronet Peak and warm up afterwards in the steamy Onsen Hot Pools with breathtaking panoramic views. If the weather is in your favour, experience the world's highest cliff jump at the Canyon Swing (I recommend the 7-String jump), go tandem skydiving over the snowy peaks, take a jet boat for a spin or take a day trip to the incredible Milford Sound for the most surreal mountainous views. The world-class restaurants and nightlife are bound to keep you warm at night or head to Below Zero Ice Bar to keep your cool in a bar made entirely of ice.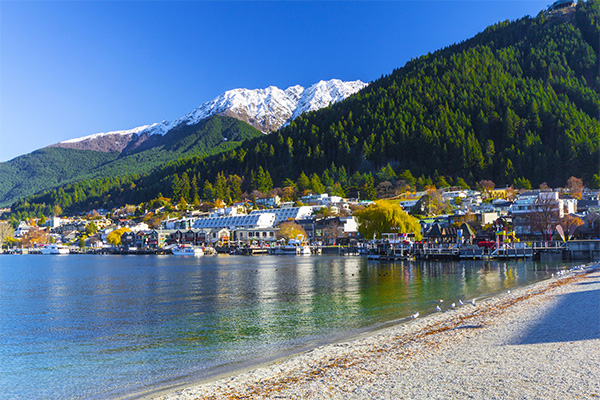 Noumea/Isle of Pines, New Caledonia – 2h50m Flight from Sydney + 20m Connecting Flight
To experience something a little like heaven on earth, New Caledonia is a stunning tropical escape with a 20-minute connecting flight to the Isle of Pines. As the name suggests this heavenly island is covered in pine trees with crystal clear lagoons of still waters. One can see through the water with the naked eye but take your snorkel to come up close to the marine life and swim around the rock formations. Isle of Pines is said to be one of the best locations for diving in New Caledonia with a diverse range of corridors, drop-offs and passages. Experience the traditional French cuisine, croissants and French champagne or take a bus trip around the island to learn about the rich history. The winter months experience comfortable climate with average weather in the low to mid 20's making it an ideal winter getaway.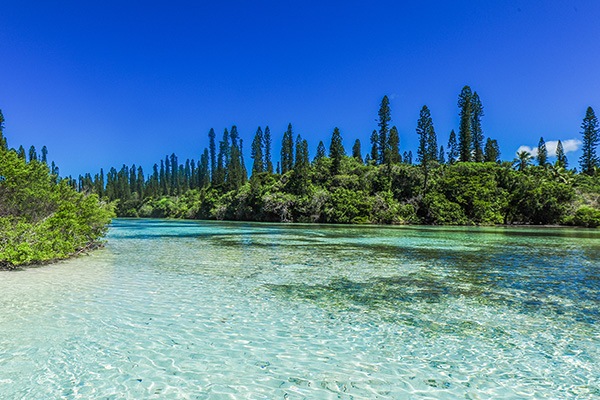 Nadi/Coral Coast, Fiji – 4h Flight from Sydney + 45m Drive
Whether you're travelling with the family or are after a romantic getaway, the destination known as the soft coral capital of the world is as enticing as it sounds. The Coral Coast is full of beautiful resorts settled alongside white sandy beaches, swaying palm trees, beautiful coral with non-stop resort activities, local dancing and flowing cocktails. After the warmest welcome an airport has ever seen, it won't take long before you become on the same wavelength as the locals by greeting everyone you walk past with a friendly 'Bula' and embracing the chilled out 'Fiji time'. If that doesn't make you relaxed enough, participating in a kava ceremony is a must. A holiday to Fiji will make you return with a plastered smile, a golden tan and a new family.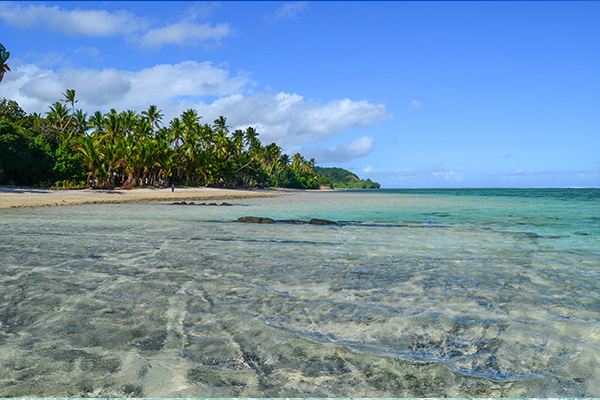 Gold Coast/Springbrook, Australia – 1h30m Flight from Canberra + 45m Drive
For a no passports required option – the Gold Coast is a destination for every kind of traveller with their picturesque beaches, abundance of shopping, theme parks and nightlife scene. Despite being a chilly time of year to the locals, the weather is bound to replicate a tropical paradise to the average Canberran. The postcard appeal of Surfers' Paradise beach is ideal to take in some rays or the Pacific Fair or Harbour Town Outlet for retail therapy. Ride your way through the theme parks to throw it back to childhood or take the squad bar hopping by night. For a serene escape from the bustling city life, a drive of under an hour can lead you to Springbrook National Park. Lose yourself in their ancient rainforests with mountain streams, gorges and waterfalls, and meet the unique wildlife inhabiting the area. A walk through the Gondwana Rainforest can take you to the Natural Bridge section with some of the most picturesque rock formations and sunlit caves.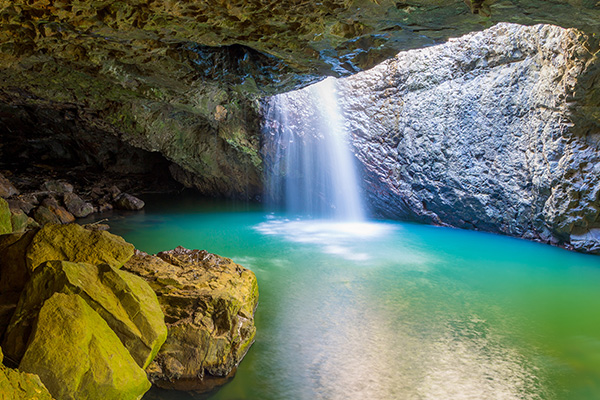 Perth/Margaret River – 4h40m Flight from Canberra + 3h Drive
East-Coasters have the habit of restricting travel to our side of the border or an overseas destination with no in-between. Nevertheless, Perth is home to some of the most serene tropical beaches on our turf with weather in the high teens during winter. Stay settled in Perth with superb beaches, global eats, bustling bars, museums and hip street-art scenes. If you don't mind venturing out a little further, then 3 hours on the road will transport you to the remote Margaret River. Although it's a little cooler, it's a hub for breathtaking views and nature walks along the Bibbulmun Track. If you fancy your vino some of Australia's most famous wineries and vineyards will satisfy your palate and for the sweet tooths, the Margaret River Chocolate Factory is there for your holiday sugar hit.