Canberra coffee experts ONA Coffee have taken over the old site of Sub-Urban with a new venue that is set to become your go-to all-day and late night hot spot.
ONA are excited to announce their new venue Highroad, the younger, but bigger sister to The Cupping Room and ONA Manuka! Set to open its doors in Dickson in mid-November, Canberra can once again expect the best from the ONA team.
This new venue is for everyone and for all occasions – whether it be for coffee dates, breaky, brunch or lunch. And, for the first time, ONA is hosting dinner and cheeky drinks at Highroad's new cocktail bar – we think this could be the new go-to venue for any time of the day!
The space is still under construction but the interiors are easy to imagine. There's a 7.5m concrete coffee bar to the right and a long wooden cocktail and wine bar to the left – a sensational addition to the eateries in Dickson.
Highroad couldn't have come at a more perfect time for Canberra, with the venue's large outdoor seating area a great place to park yourself during the summer months. It's exactly what Canberrans need and want for those long Sunday sessions.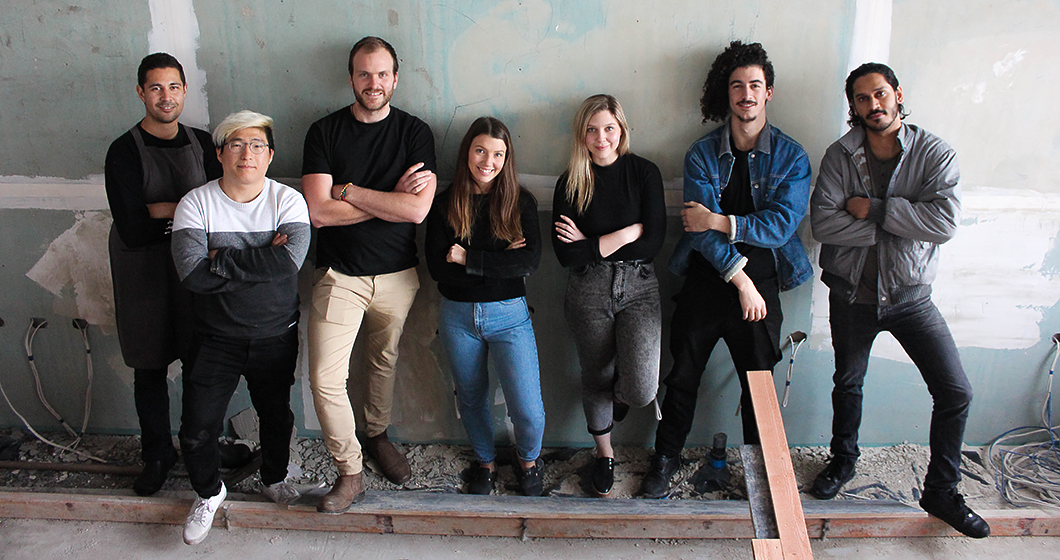 Imagine chowing down on some quality Modern Australian food with an Asian influence, with some guidance from The Cupping Room's brunch menu, paired with the best coffee in town. With ONA's emphasis on coffee expect the same influence at Highroad, only this time they've expanded their expertise to the extensive wine list, on-tap craft beer, and cocktails and spirits galore.
Co-owner Jack and manager Caity are developing a fit out that is natural-yet-contemporary by using local artists to create their minimalistic, natural branding and crockery. The seating booths will be made to look like a topical map, with thin layers climbing to build the height of the seats. The mix of manmade and natural elements and the combination of raw materials and exposed surfaces with refined fixtures will deliver an authentic experience with something for everyone.
The planned large high-top table and big open space will be welcomed with open arms in Canberra, especially in the great corner location. ONA is really stepping up to expand their offering and is providing a large and friendly space for nearby residents. Highroad will be a venue where the whole of Canberra is welcome for great quality food and drinks without the need for going into the city.