Just in time for summer, the brand-new multi-million-dollar refurbishment Motel Molly has opened for the start of December. Offering the perfect blend of classic South Coast charm with a cool, curated twist, Motel Molly is just a few sandy steps away from the ocean.
Located in Mollymook Ulladulla, the motel is under a three-hour drive from Canberra, making it the ideal destination for a summer road trip.
Inspired by the soothing pastel colours of Mediterranean coastal towns across the Amalfi, Portofino and Cinque Terre, with hints of Moroccan influences, the 16-room boutique accommodation is designed as a laid-back coastal retreat. With cascading bougainvillaea and greenery, olive trees and an outdoor BBQ area overlooking the central swimming pool, surrounded by deck chairs and scalloped umbrellas, guests can bring take refuge from the summer sun and make the most out of the convenient amenities.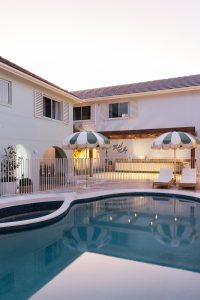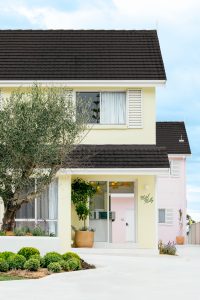 The refurbishment of the motel was a creative collaboration between Sydney-based Knox Development team and award-winning, highly sought-after interior design and architecture practice, Richards Stanisich.
Throughout the mix of generously sized three, two and one-bedroom apartments and king suites, the interior team has added details such as Moroccan-style sunken baths, handmade Moroccan ceramics and textiles and 50's retro appliances.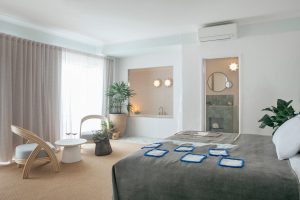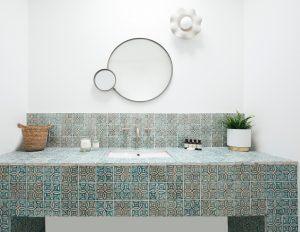 "Restoring the Motel was a fine balancing act. A place of nostalgia and endless warmth, the motel's next chapter celebrates the beauty of an Australian coastal setting while creating a new and exciting destination for locals and visitors alike. Where guests can bring their freshly caught fish to BBQ while enjoying a poolside Aperol Spritz as the sun sets," says Director of Richards Stanisich, Kirsten Stanisich.
"This involved designing a distinct palette that speaks to its local context in a contemporary manner; soft, natural textures and muted, creamy tones elevated with intricate details and striking patterns," she says.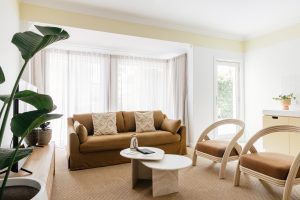 For the food-driven travellers, Mollymook is home to an excellent array of dining experiences, including seafood restaurant Rich Stein at Bannisters, Gwylo's outstanding Asian fusion and Breaker's Café. Then just a little further in Milton, must-try spots include Milk Haus, Small Town Food + Wine and family-owned and run winery Cupitt's Estate.
Alternatively, guests can choose to make the most of their Mediterranean-inspired oasis and indulge in the mini-bar stocked with goodies including Cupitt's Estate wine, Stone & Wood beer, cocktails including Espresso Martinis, Negronis and Margaritas, Aix Rosé, Moet & Chandon and Loco Love Chocolate.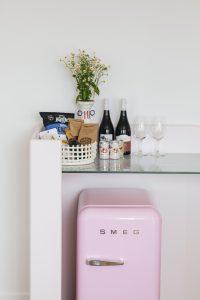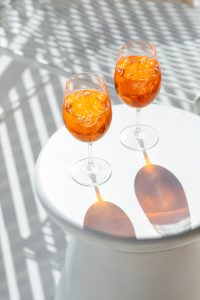 "We are excited to unveil our vision for Motel Molly, a sophisticated, yet welcoming retreat offering hotel-style living which celebrates its iconic location," says Co-director of Knox Developments, Josh Crealy.
"Mollymook is one of Australia's most beautiful coastal towns and we wanted Motel Molly to inspire all visitors to live like a local during their stay, dine under the outdoor cabana and reconnect with nature, to really relax and rejuvenate," he says.
With rooms still available over the Christmas and New Year period, if you've been a little unorganised planning your summer holiday coast trip, now is your chance. Visit https://motelmolly.com.au/ to make a booking.