A flourishing region full of pristine beaches, fresh seafood, wineries, restaurants and fantastic family-friendly activities, you can see why Jervis Bay can't keep Canberrans away.
Huskisson in particular is constantly growing, with new venues emerging up and down the coastline. And lucky for you, we've got a locals' guide to where to stay, eat and play in the area, uncovering all the hidden gems and leaving you with the perfect weekend itinerary.
ACCOMMODATION
As you follow the path to the secluded home, feel the tension release in your shoulders as you drop your bags and officially start your weekend. Oyster Catcher Huskisson is your home away from home, providing everything you might need to enjoy a luxurious coastal escape, hassle-free.
Double-height ceilings and wood used throughout provides an airy relaxing space, ensuring guests zen out when they need to most.
Designed as the perfect barefoot luxury getaway with your friends and family, let the amenities carry you through the weekend. Whether it be playing games in the backyard, cosying up around the firepit, opening up the bifold and enjoying dinner on the deck, or simply getting that extra hour of sleep in the plush king-sized bed.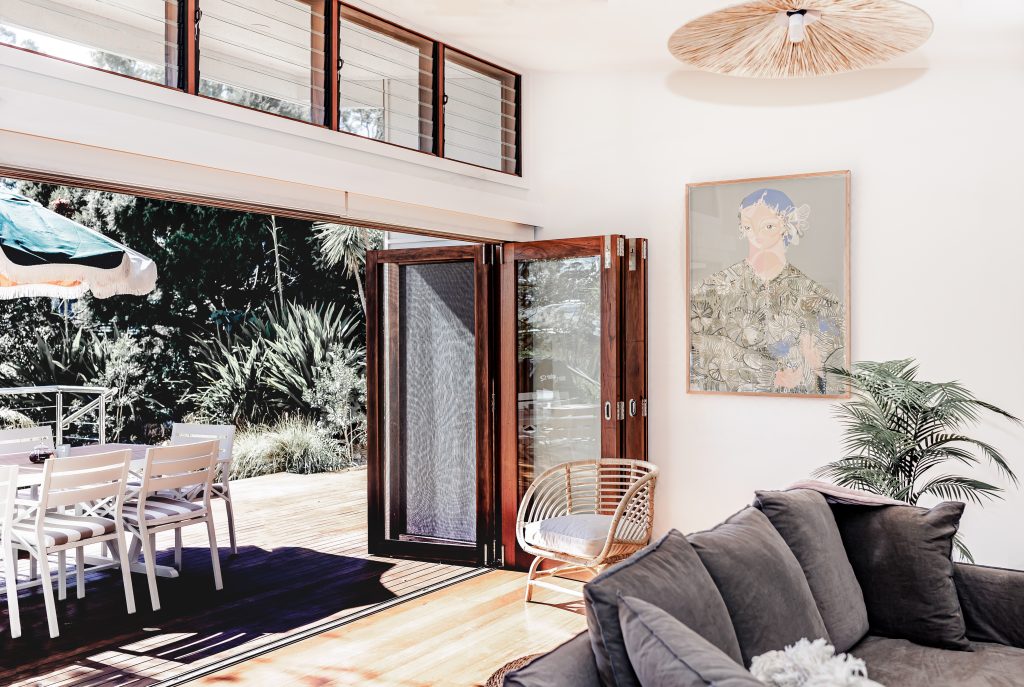 EAT
If you're looking for somewhere to stop off on your way, break up the drive with a wine or two at one of the neighbouring wineries. If you're coming from Canberra, take the scenic route up the coast from Batemans Bay and check out Cupitt's Estate in Ulladulla. Dabbling in more than just wine, their locally sourced food menu is also something to note, which can be enjoyed in either the beautiful lawn area or the restaurant. While if you're travelling down from the Sydney area, try the award-winning Silos Estate in Berry or South Coast's largest winery, Crooked River Wines in Gerringong.
For local eats not far from your stay, Kraken Sourdough is your go-to for morning croissants and coffee. While for lunch, try a newbie to the Huskisson area, Pasta Buoy. Handmade daily, get a bowl of unbelievably delicious pasta and enjoy it at the bar with a cocktail or takeaway. Jervis Bay Brewing Co is also very popular amongst locals and is great to pass by on your way home from the beach for arvo beers in the sunshine.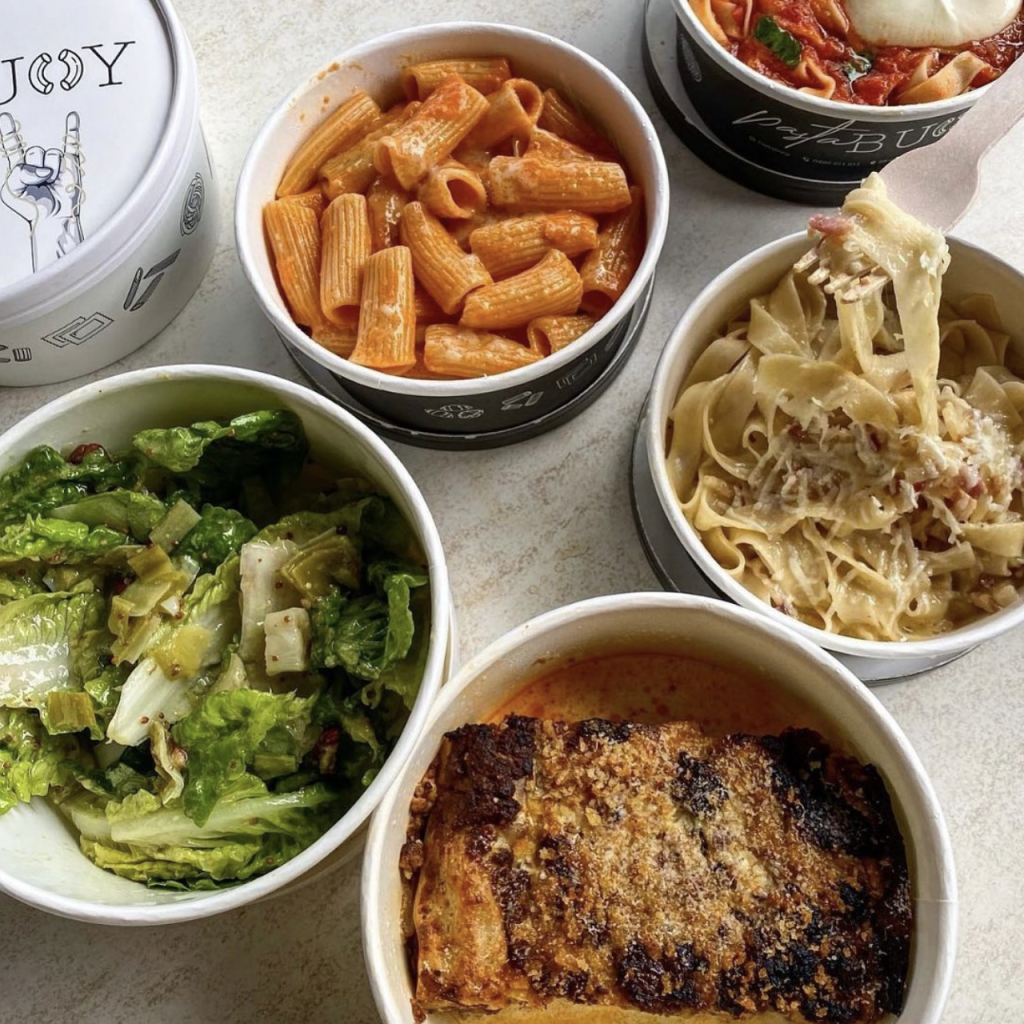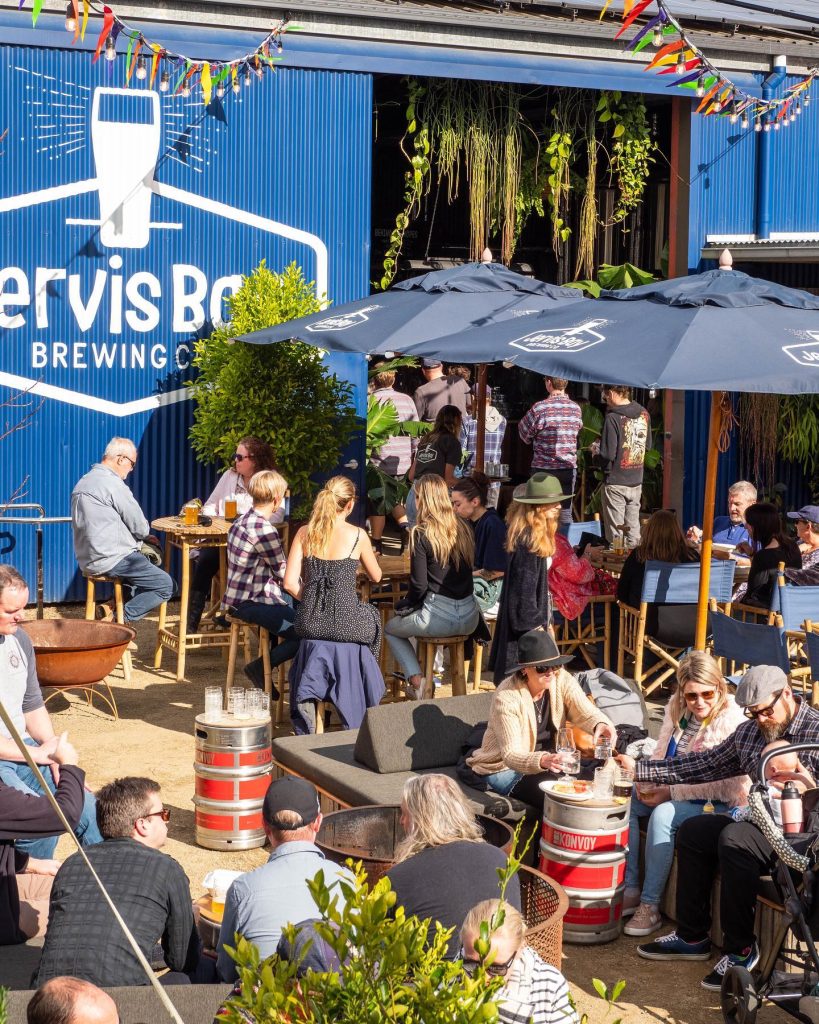 To make use of the fresh produce in the area, stay in one night and cook with local seafood from the Jervis Bay Shellfish Market. Known for their oysters and mussels, be inspired to try a new recipe or a nostalgic seafood dish.
PLAY
Particularly if you've got small kids or are the adventurous type, a trip to the South Coast is incomplete without making use of the beautiful ocean and surrounding national parks. If you're not one for sleeping in, kick start your morning with a refreshing swim at Blenheim Beach. Known for having some of the best snorkelling in the bay, there is an abundance of marine life to explore. Moona Moona Creek in particular is also a great spot for kids to swim and play, with plenty of shallow areas and barbeque facilities if you want to make a day of it. For out-of-water activities, Booderee National Park is a great place to start, with a range of hikes and walks on offer.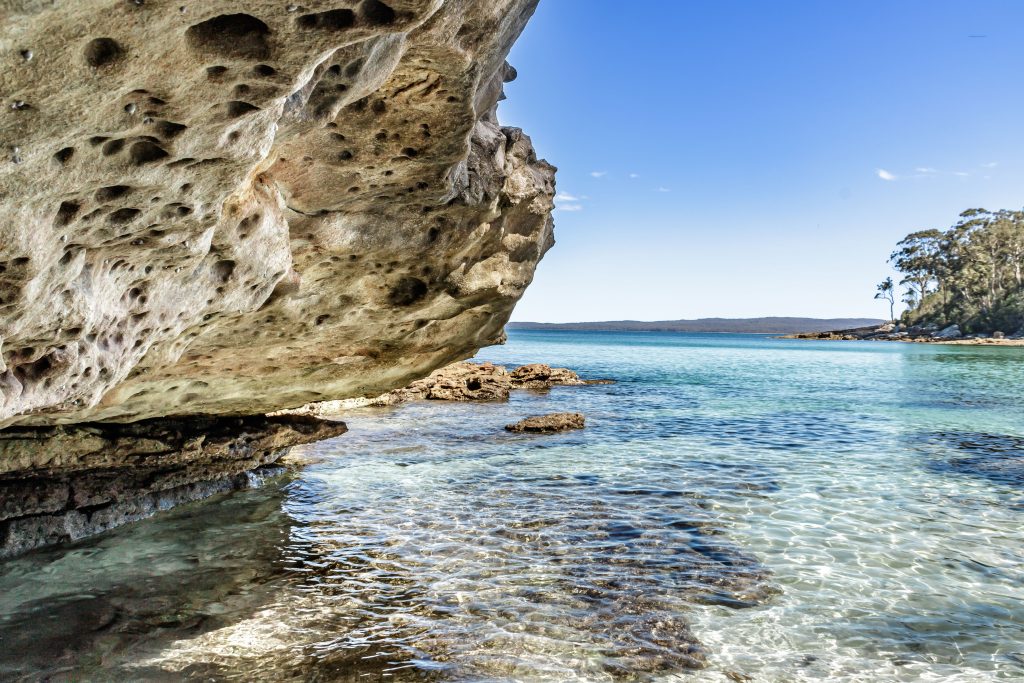 It doesn't take much to convince you to drive up to the South Coast, does it? To check out Oyster Catcher Huskisson's availability and for more coastal getaways check out our travel section.