Canberran Jacqui Brooker is trekking the Kokoda Track to raise money for the treatment and support of people with eating disorders.  The trek will be gruelling but Jacqui has been through a personal hell that is much worse.  In her own words, this brave Canberra woman explains:
Eleven years ago, after losing more than half my body weight, I was diagnosed with anorexia nervosa. I was 19.
I was studying to be a high school teacher in Queensland and went from being the life of the party living on a residential college to a withdrawn recluse.
I moved to Canberra to live with my mum and seek her support in overcoming my eating disorder. I lost my friends, my independence, and the life I had created for myself.
More than two million people in Australia suffer from an eating disorder – almost 40,000 people in Canberra alone. Anorexia has the highest death rate of any mental illness in Australia. Those suffering from anorexia are 32 times more likely to die by suicide. A shocking statistic, given our suicide rate is far too high as it is.
I have spent the past 12 years battling my eating disorder. With the support of my family and friends, I have worked hard to get healthy and manage my illness. Unfortunately, I did not receive appropriate treatment during my journey. I often think that if I had of, the constant struggle my family and I went through could have been significantly reduced.
I tried to seek help from a doctor. I was told to eat some hot chips and have a couple of beers.  I also saw a university counsellor, who after four sessions told me the therapy wasn't working and to stop wasting hers and my time.
At present, Canberra does not have enough support available to care for people with eating disorders. Many health professionals feel that they lack the training, expertise and confidence to treat or support patients with eating disorders.
Despite having a negative experience of seeking help from health professionals clearly not equipped to support my illness, I still consider myself to be one of the lucky ones. I had supportive friends and family who looked after me and tried to understand my illness. Many people do not have that support.
I made a promise to myself that when I was able, I'd do something to help others still struggling with eating disorders. That time is now.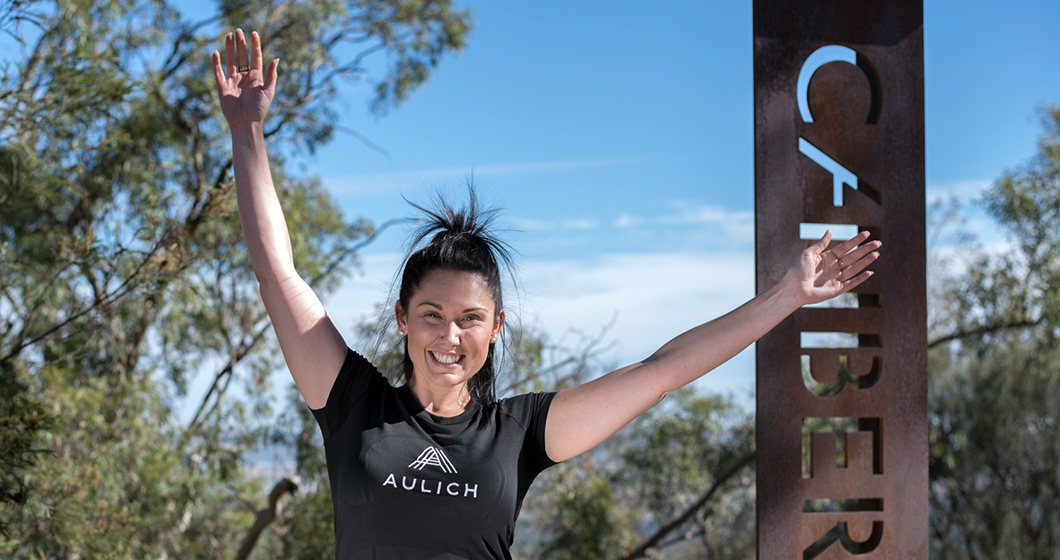 On Saturday 14 April, I will travel from Canberra to Papua New Guinea to trek the Kokoda Track – 96km in 9 days. All money raised in sponsorship of the trek will be provided to the Canberra Hospital Foundation to be specifically used to upskill our health professionals in the general medical wards, so they can better treat and support people with eating disorders.
How You Can Help
Go to Jacqui's donation page here and follow her on Instagram here and see updates on the trek on her Facebook here.
Final Event
Jacqui is holding a cocktail reception after the trek at the Hellenic Club in Woden on Saturday 5 May.  The event will feature live music, drinks and canapés, highlights from the Kokoda Track trek and the launch of a lived experience resource – a collection of ACT voices of those who have lived through eating disorders. This resource is the result of many other Canberrans contacting Jacqui to share their own journeys and experiences.