With the artist impressions of the new Beauty and Wellness Precinct at Canberra Centre causing quite a stir among locals, we thought it was about time to have a closer inspection of one of the new businesses that will be setting up shop in the space. After seeing an excited Boomerang on Instagram of The Floral Society's Renee Douros signing the lease to their second location in the development, we sat down to chat about what Canberran's can expect when the new florist opens up!
Tell us a bit about this exciting new opportunity for The Floral Society?
We were approached by the Canberra Centre with an exciting opportunity to be a part of the new section – we were very honoured that they thought of us. The Beauty Precinct is an exciting new offering and is very much 'us' in terms of branding and approach. Everything is very sleek, modern and polished.
We're going into the section as the Canberra Centre's dedicated florist and our offering fits in perfectly with its overall approach to a luxurious shopping experience, focusing on beauty and wellbeing.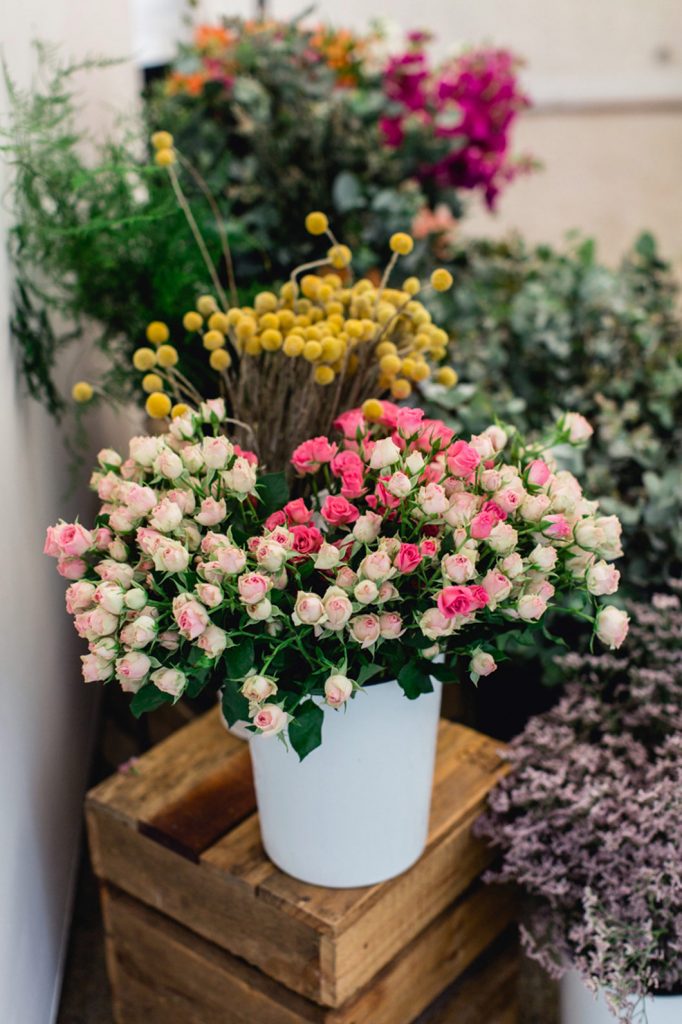 Why did you decide to oopen up a second shopfront, as well as online? 
Although we have a strong digital offering, I feel as though it's important to also have physical touch-points for our customers to engage with the brand.
Flowers are very much a visual thing and a lot of our customers relish in the opportunity to visit us in our Kingston store; it's an outing for them, they come in, pick their blooms and relax at the bar while we put it all together in front of them.
Opening a new sister store to our Kingston presence seemed like a natural progression and provides another opportunity for our customers to get their own little piece of The Floral Society in the heart of the city.
What can Canberrans expect from the new store?
Canberrans can expect a mini flower bar experience. Our approach to service and quality is the same as the Kingston store in that we work collaboratively with the customer to build a bunch that fits their brief perfectly.
We'll also have grab-and-go bunches on offer which is perfect for those who are perhaps in a rush back to the office and need something quickly.
We're also launching our brand new 'city carrier' which is a custom-designed and branded carry bag that allows our customers to continue on with their shopping after purchasing a bunch comfortably, without carrying around a cumbersome bunch of flowers.
Click here for more about the Canberra Centre Beauty Precinct