Sweet… savoury… sweet… savoury- the constant struggle when deciding on what to eat off the menu for brekky. It only takes a moment to scroll through their insta and look no further when we see an incredible sweet masterpiece that we need to get around.
You deserve to see these IRL, so pop the diet on pause and treat yo'self because they taste just as good as they look.
Doubleshot Deakin- Strawberry & Cream Hotcake
Drop it like it's a hotcake! Known for serving up delish healthy and organic dishes, sometimes it's good to be a bit naughty… it's all about balance! Doubleshot Deakin serves up a hearty skillet with the fluffiest strawberries and cream hotcake. Topped with vanilla and macadamia, fresh strawberries, berry sorbet, vanilla cream and a shard or crunchy white choc.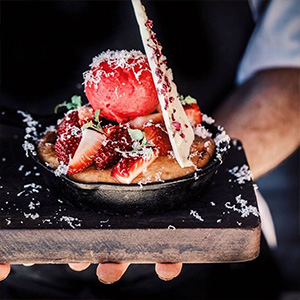 Highroad- French Toast
Breakfast and dessert got married at Highroad where they've created a divine sticky-date French toast. It's caramelly and nutty with the freshness of berries, burst of ruby grapefruit and topped with a cornel of mascarpone. So delish.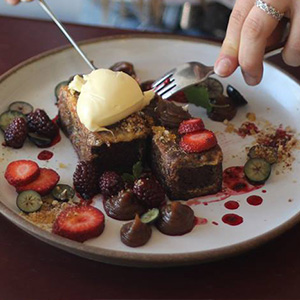 Urban Pantry Manuka- Brioche French Toast
A delightful venue comes with an even more delightful French toast. Brioche French toast with heart-warming roasted maple poached pears, oozing with smooth cinnamon custard and topped with a macadamia cookie crumble, fresh berries and a scoop of vanilla ice-cream.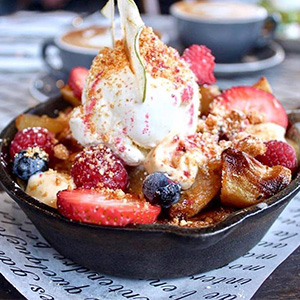 The Pedlar- Cinnamon Ricotta Pancakes
Taking a spin on the classic flavour combo, the Pedlar serves up fluffy cinnamon ricotta pancakes, with fresh strawberries, crunchy honeycomb and maple, topped with a caramelised banana. Simple, fresh and delicious.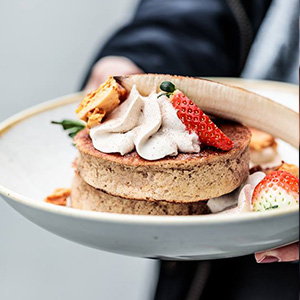 Teddy Picker's- Teddy's French Toast
Teddy's you've done it again. A generous slab of pressed French toast, chopped up fresh strawberries with strawberry ice cream, milk crumb and a side of maple syrup (so you can be as generous as you like). This one looks and tastes like spring.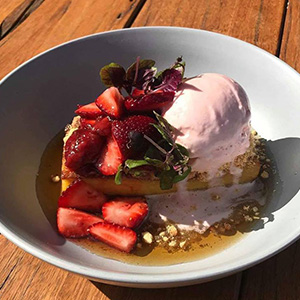 Kith and Nosh- Coconut Flour Pancakes
They've got a strawberry party over here and you're all invited. Kith and Nosh's coconut flour pancakes are a reason to celebrate. Covered in strawberries, layered with fresh banana, blackberry drizzle, honey and whipped vanilla coconut cream to bring it home. They're so dreamy and they're even gluten free (so practically healthy, right?!)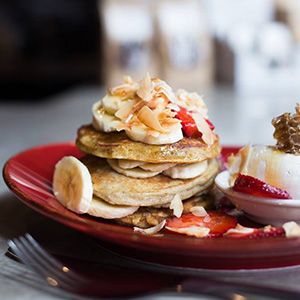 Space Kitchen- Unicorn Waffle
Space is always bringing us out of this world dishes and now there's unicorn waffles involved.  A blueberry waffle with an upside-down ice-cream cone with green tea and rainbow ice-cream and multi-coloured maple syrup custard. This waffle is super dreamy and will fulfil your childhood dreams.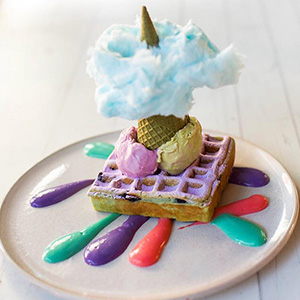 Local Press Café- Poached Fruit Waffle
When you go to the Local Press for a healthy meal and accidentally order the waffles. These waffles are to die for with all the poached pear and stonefruit, blueberries, crushed meringue and burnt honey drizzle sitting on a dollop of vanilla mascarpone.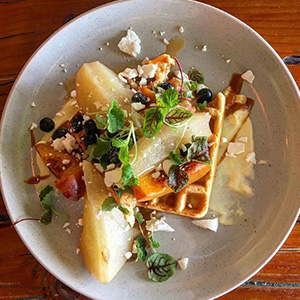 Light up your insta, and your tastebuds with these brekkies, because diets are for Mondays #noregrets.