Well well well, Gus' Place is finally launching their dinner menu and we couldn't be more excited! The strong positive response Gus' Place has received, and in a way warmly welcomed back by Canberrans a few short months ago, has been overwhelming for the café. The popularity of Gus' Place's breaky and lunch options has been humbling for owner, Fish Zafar and Hazel Tate.
Launching their dinner menu means they are ready to hit summer hard. Listening to their customers is a key area of focus and they are concentrating on wholesome, comfort food that people know and love, but reinventing them in terms of plating, presentation, textures, and flavours.
Gus' has a 50-year history, Fish is still trying to show what Gus' is all about, but with their new feel, renovated fit out, new team, and new vibe, the venue has a whole new meaning. The casual atmosphere will make the eatery a super easy and reliable option for a spontaneous dinner after work or with friends and watch the city go by in the iconic location.
The new menu caters for all, including vegan, vegetarian and gluten-free options. The introduction of new pasta dishes, peppercorn crusted steak, rack of pork ribs, and oven baked chicken involtini already sounds enticing. With share plates, mains and mouth-watering desserts – what more could you want?
Keeping the menu simple and to one page, but ensuring there is heaps of variety and fresh produce, is the key to executing the dish well according to Fish – quality over quantity. Gus' used to be all about wholesome, delicious food, and to a certain extent, Gus' Place is matching this as it's what Canberrans love, however their difference and uniqueness is their way of presentation. Every dish is very 'Instagramable'.
"It's very important for us to know who we are. Just because we are located here doesn't mean we can do the same as everyone else and expect it to be good. We want to create something that the city has been missing at night. A casual fun venue where there is something for everyone and we are focusing on creating simple moments between friends. We really want to have our own clientele who keep coming back because they love what we do and have to offer, our vibe, and our service," says Fish.
Whether you just come along to enjoy a coffee and cake while people watching, or have an intimate dinner with some share plates and wine with friends, Gus' Place is the perfect place for all. What sets Gus' Place apart from everyone else is their price points for dinner. There are no dishes over $30 which is fantastic and caters to all age groups and lucky for us, as we got to taste some of the dishes prior to opening!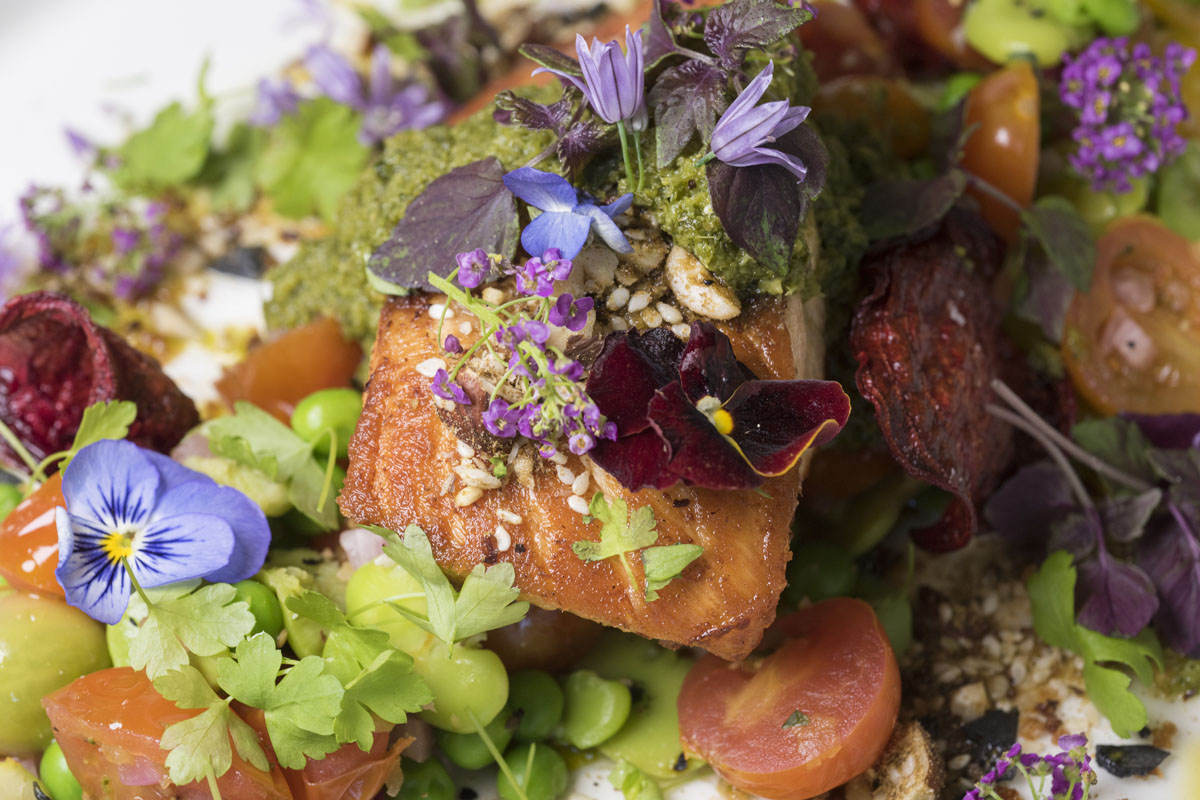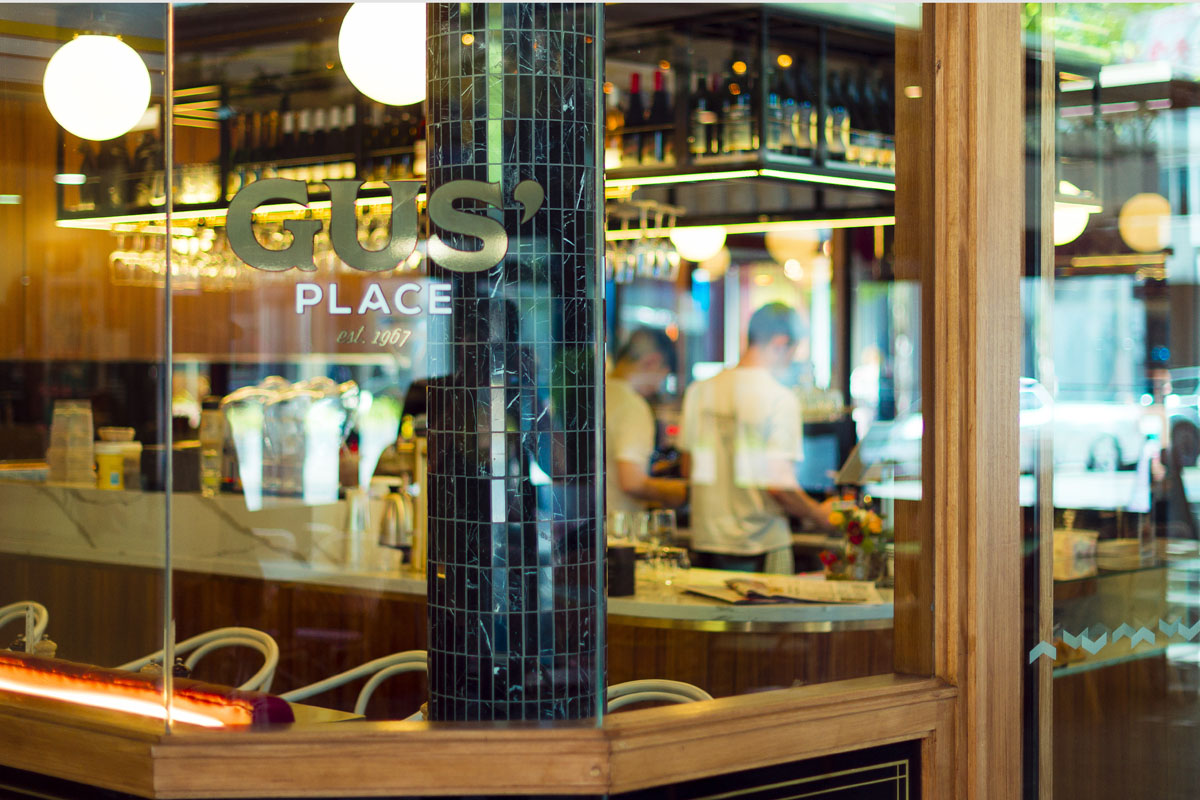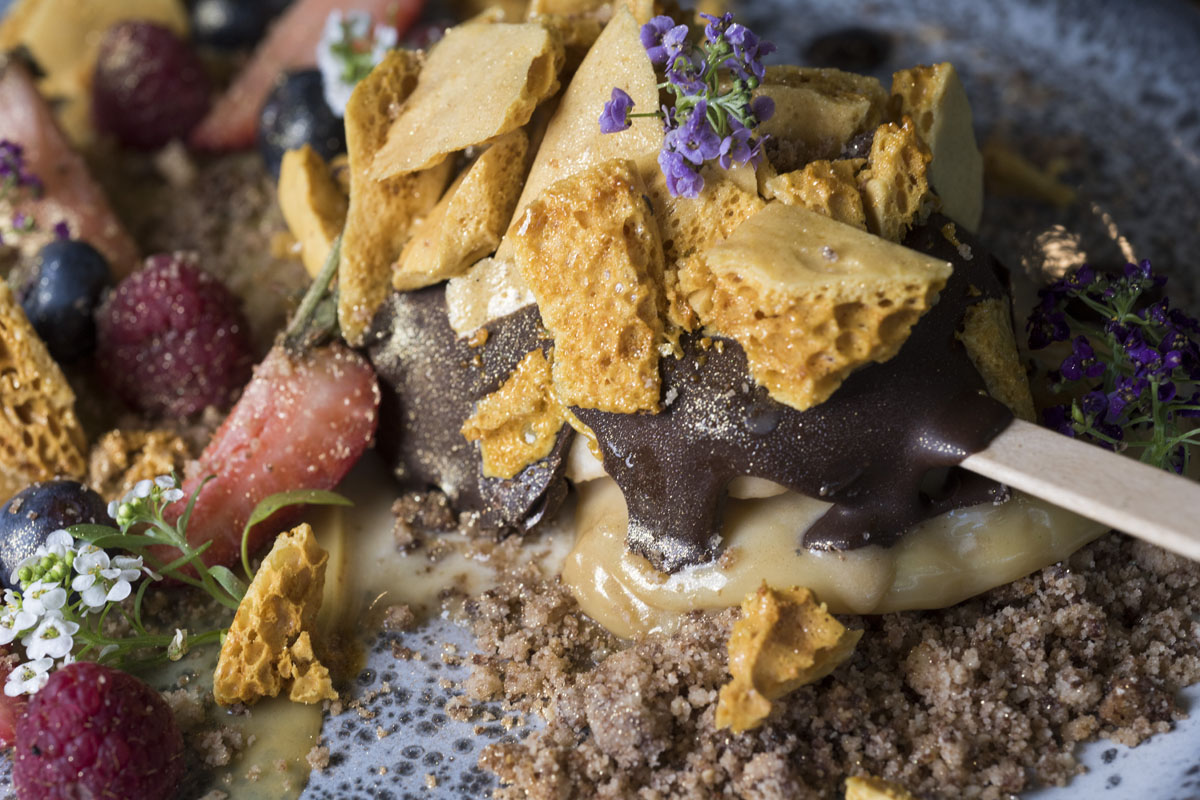 The first delicious dish we were served was the Sticky Lamb Ribs. The maple soy glazed ribs melted off the bone and paired well with the tacky honey infused covering. The toasted peanuts, coriander, chili, and bean shoots added so well to the dish and it was by far the most delicious and flavoursome dish I've had in a long time.
For the main, we were treated with the Pan Fried Salmon which was perfectly cooked and exploded with flavour. The salmon fillet was mounted with salsa fresca, pea and broad bean salad, a magnificent crispy potato crumb, and topped with a tangy salsa verde to give the dish some needed kick.
The stand out was the innovative Crab Tacos. These chili crab filled soft tacos were complemented with cabbage slaw, black bean and corn salsa, spicy – and I mean spicy – chipotle aioli, and lime on the side. To make the dish even more Mexican and inviting, the perfect pairing of crunchy chips with a mass of guac satisfied those eyeballs and tastebuds!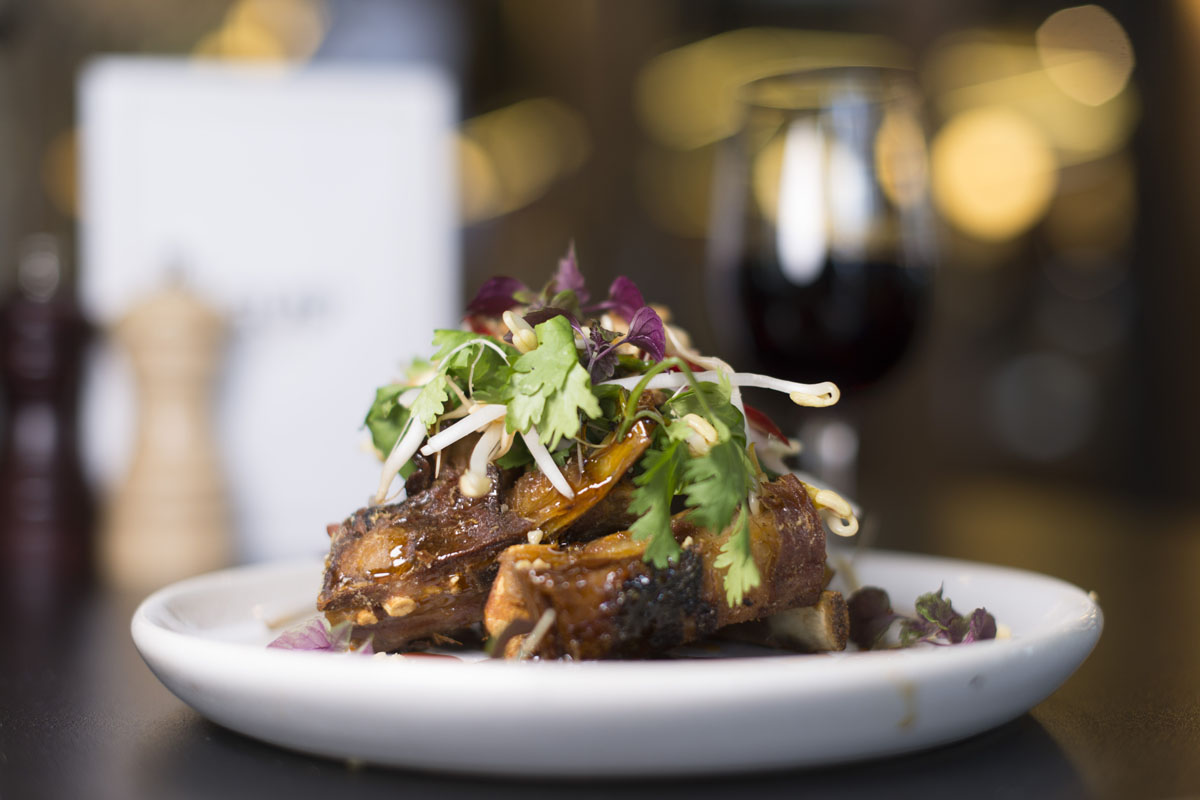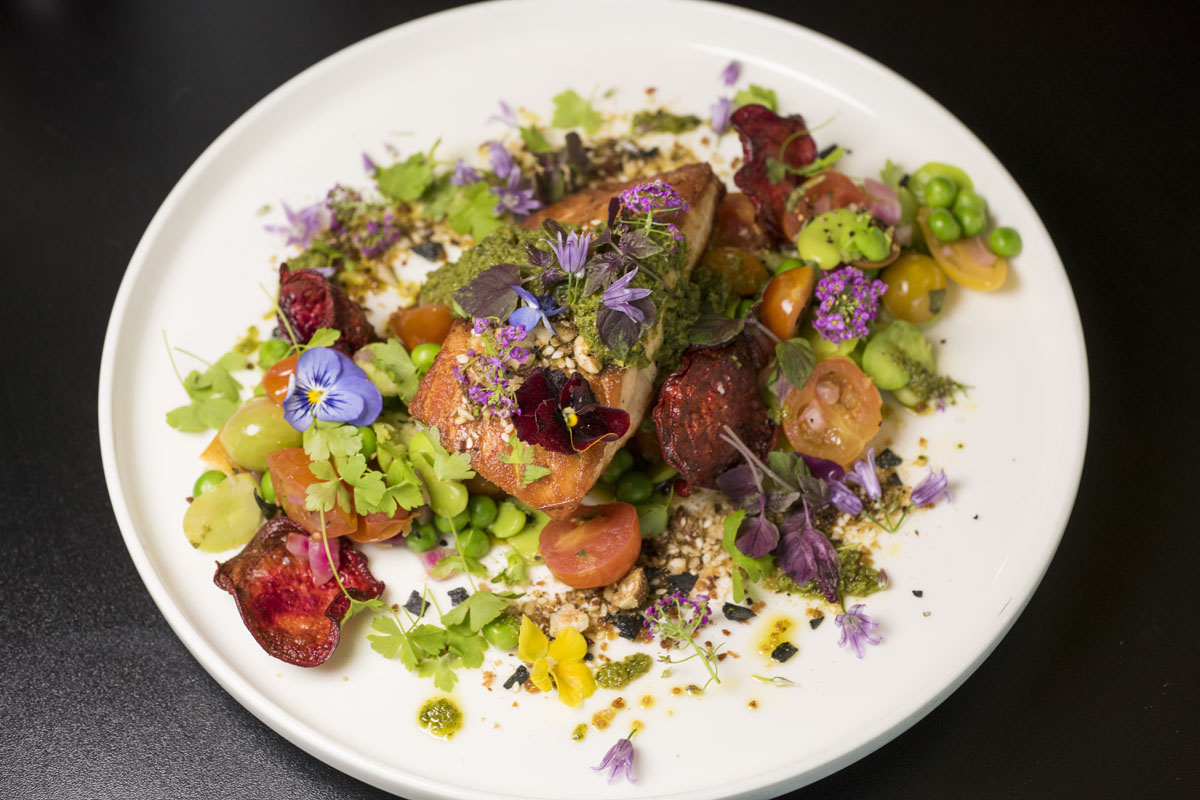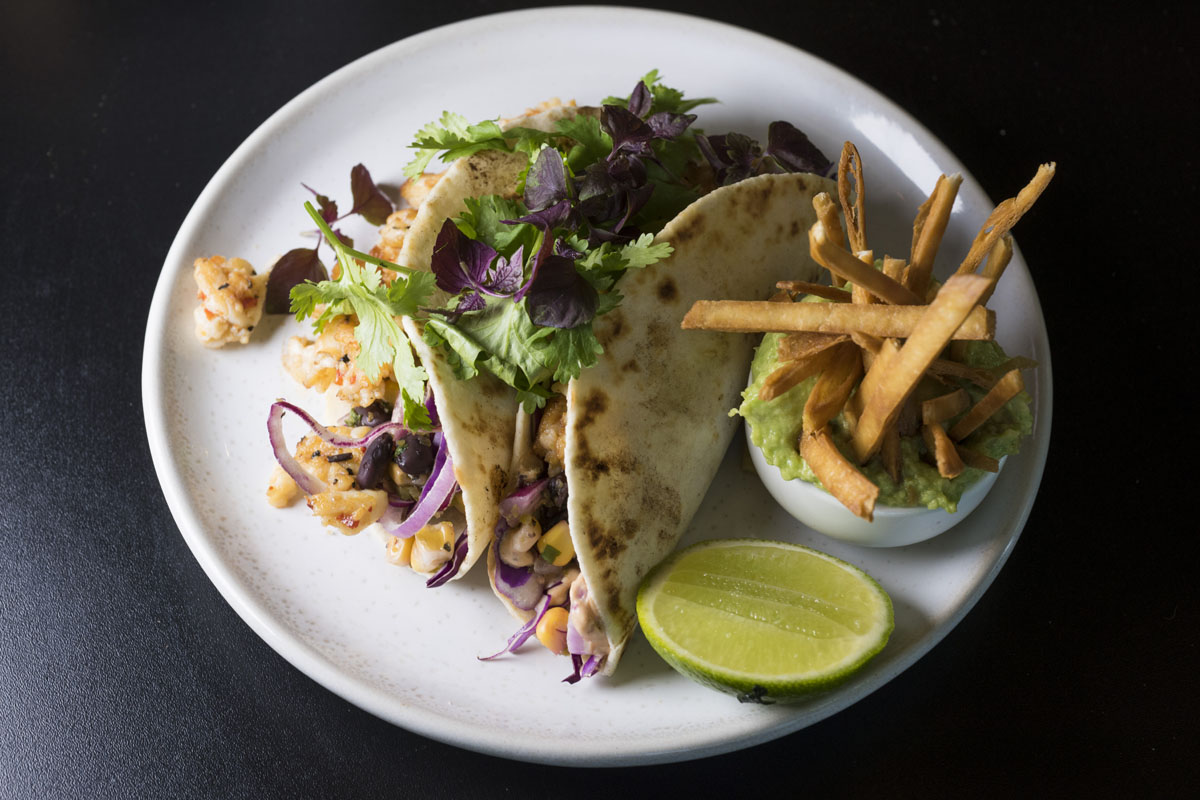 We were then treated to dessert! The Mango and Saffron Panna Cotta not only looked divine, but tasted it too. With scattered torched marshmallows, fresh cubes of mango, sprinkled with shaved coconut and pistachio crumb was oh so yum and the golden spray gave a magical feel to the dish.
The next, and final dish, we definitely were not prepared for. The deconstructed Golden Gaytime on a plate made all my childhood memories of Gaytime's come back to life. The caramel parfait dipped in dark chocolate with home made honey comb on the side scattered with malt crumb was literally heaven – and looked it too.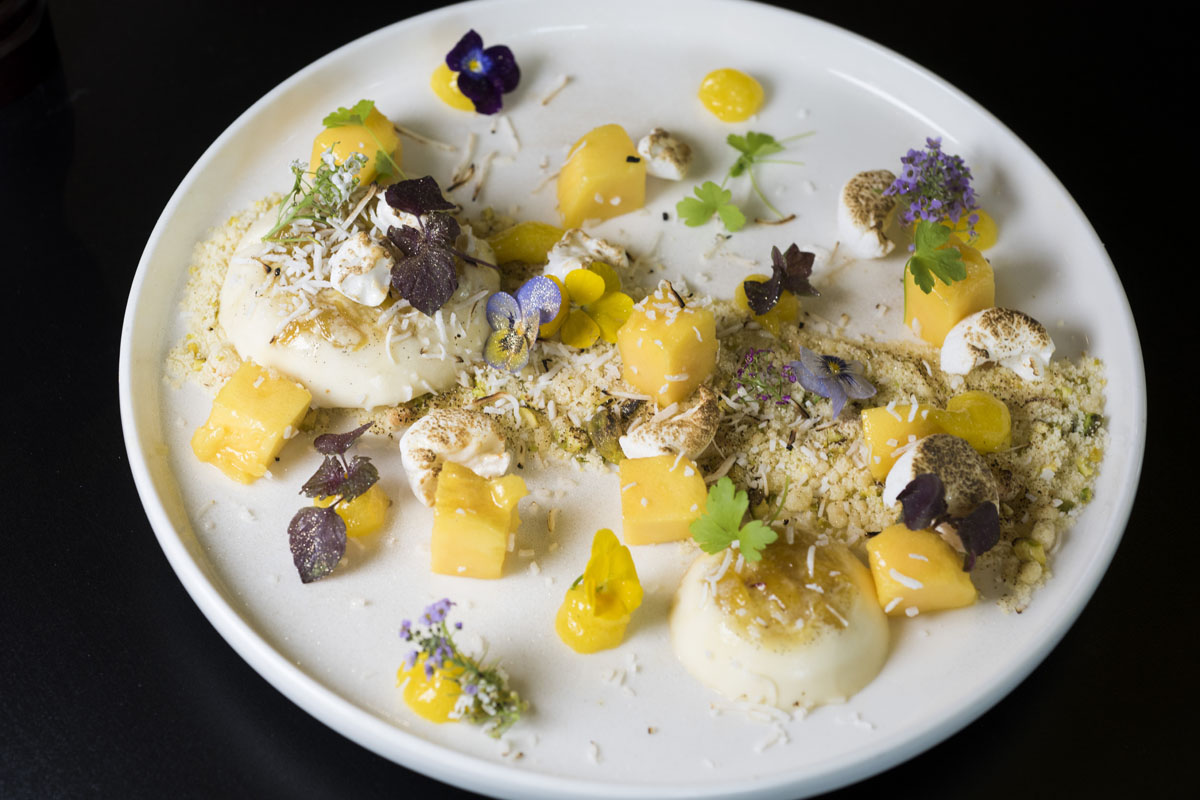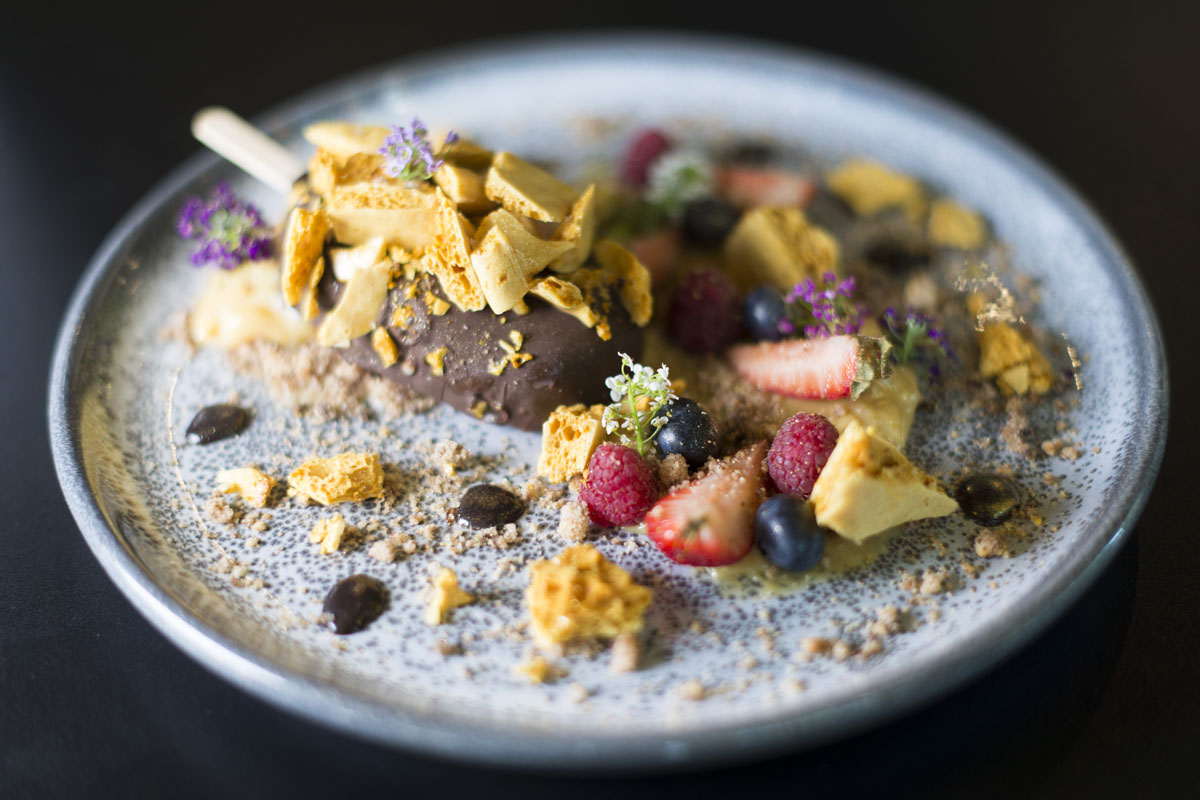 Being a licenced venue in a fantastic location, Gus' Place has an array of beers and wines on offer. In terms of local beers, they have cased ale from Capital Brewing Co., IPA beer from Pact Beer Co., and a few internationals such as Asahi and Peroni. A few wines from Murrumbateman's Joshua's Fault as well as Italian, Chilean, and French wine is also on the menu.
Your new dinner destination is here Canberra, so jump on board and pop over to Gus' Place for dinner tonight or later this week and indulge your senses! With the success of their day menu, Gus' Place has gone old school and brought back what was so great about Gus' and the city – the venue that you know and love, reacquainted at last!