Looking back at the Canberra skyline 10 years ago, that humble little city is almost unrecognisable today.
With new suburbs being excavated, each new apartment building taller than the last and precincts creating cultural and community hubs on the north and south side of the city, our 'cool little capital' is quickly becoming a fully-grown city.
To give you the low-down on some of Canberra's newest developments, here's part three of what's on the horizon for our ever-changing skyline.
Cameron Avenue, Belconnen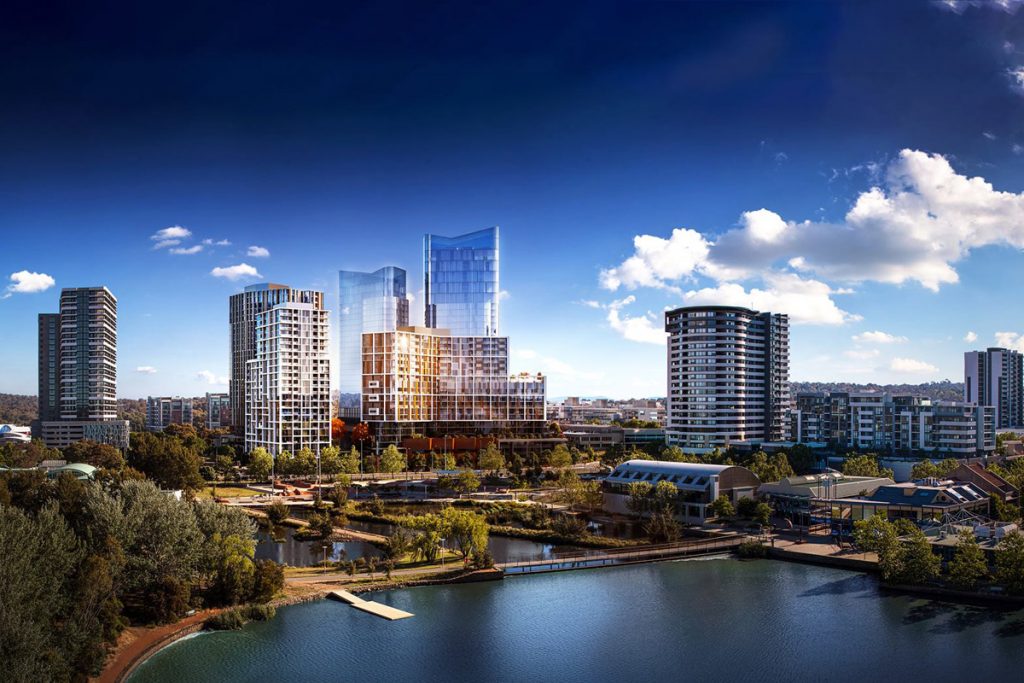 Republic is set to be ACT's largest mixed-use precinct and Canberra's first urban estate, situated in Belconnen.
This $700 million development will feature glass towers, sky gardens and rooftop terraces, as well as public parks, laneways of boutique shops, restaurants and cafes.
Fender Katsalidis Architects, Oculus and GEOCON are responsible for the development that will change the face of Canberra.
Looking outside of the inner-city areas, they decided that Belconnen is the perfect canvas for this type of development. Locals love the idea of drawing people out of the shopping centres and into Melbourne-style laneways, with a strong communal focus.
"We are focused on building communities and all our developments include spectacular communal spaces," GEOCON Managing Director Nick Georgalis says.
Republic is being described as a destination for living, working, visiting and enjoying.
Corner of Allara Street and City Walk, Civic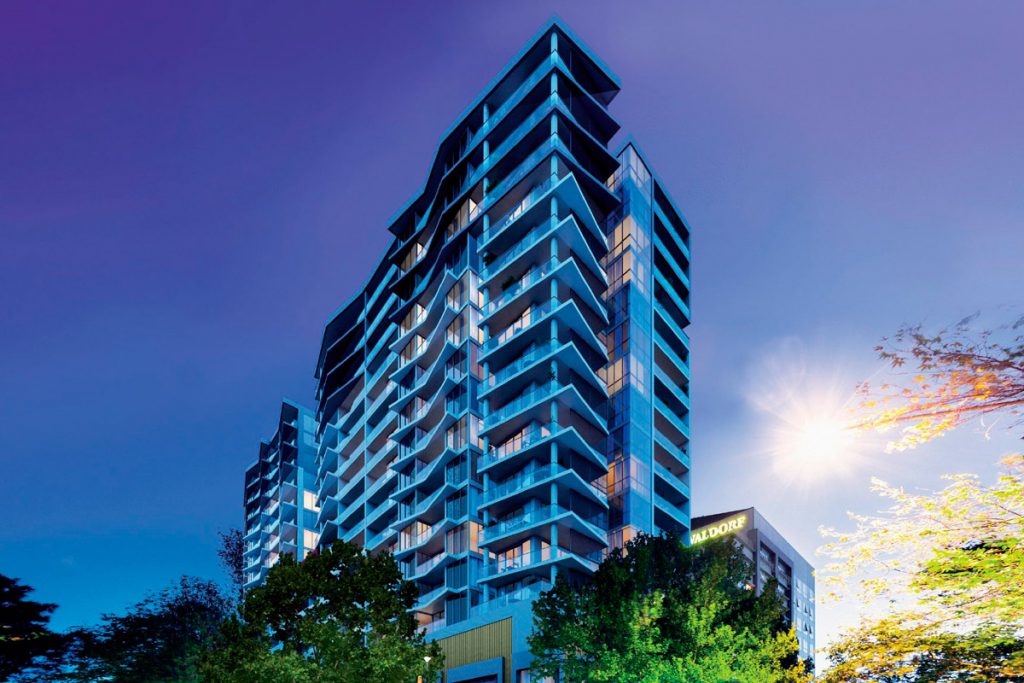 "Highgate is a soaring testament to the continued vision of Canberra's growth," says Colliers International.
The upcoming 18-storey extravagant apartment building is set to hit new heights in luxury living while rejuvenating our local CBD.
The development is conveniently located in the heart of Civic on Allara Street, in close proximity to NewActon, the Australian National University and Canberra Centre.
The $70 million project is set to replace the four-storey Boulevard office building at 20 Allara Street, and instead be the home to 400 people.
The luxurious building will include 63 one-bedroom, 97 two-bedroom and 30 three-bedroom apartments, as well as a gym, swimming pool, private theatre and outdoor BBQ area, complemented by stunning views of Mount Ainslie and the City.
With its luxurious and contemporary styling, Highgate will no doubt join Canberra's architectural achievements.
92 Northbourne Avenue, Canberra
Geocon has set its sights on transforming Northbourne Avenue with its latest development, Midnight.
The mixed-use precinct will be located adjacent to the Eloura light rail stop, integrating apartments, a 160-room hotel under the Abode Hotels chain, commercial and retail spaces, and a basement car park with 200 dedicated public parking spaces.
GEOCON Managing Director, Nick Georgalis said the design had to be exceptional and cutting edge due to its prominent position on Northbourne Avenue.
GEOCON is yet again teaming up with world-renowned designers Fender Katsalidis Architects (FKA) and Oculus to produce the first of the high-density developments along the light rail route.
The light rail will help transform Northbourne Avenue from a car-dominated road into a pedestrian inhabited boulevard.
"Midnight will be one of the first developments to actively reinforce those urban possibilities," says FKA Architect David Sutherland.

The historically significant area that is located behind the Kingston Foreshore will be transformed into the exciting, new Kingston Arts Precinct – an energetic place where artists, cultural organisations and creative businesses make, teach, exhibit, perform and sell their work.
The rarely used large car park behind the Kingston Foreshore will be converted into a bustling arts hub, with a combination of workshop and gallery spaces, located next to the Canberra Glassworks.
The area is bound by Wentworth Avenue, Eastlake Parade and Giles Street. It's a significant place for Canberra, filled with rich history, being the home of some of our oldest buildings including the Kingston Powerhouse, Fitters' Workshop and Old Bus Depot.
The precinct will feature an underground music venue, undercover parking and a public square, which will be surrounded by the existing restaurants and residential buildings of the Kingston Foreshore.
The development will further the potential of existing heritage buildings into a fully integrated new precinct. The Kingston Arts Precinct will be a cornerstone for innovation, vitality and beauty.