Cataldo's legacy as one of Australia's leading salons has a fresh look with the opening of their new salon in Canberra.
After a staggering 33 years facing Northbourne Avenue, the salon has opened in a new location on Ainslie Place.
With furnishings hand-chosen from the global leader in salon furnishings, the Maletti Group in Italy, the salon boasts an opulent atmosphere to rival any metropolitan city in the world.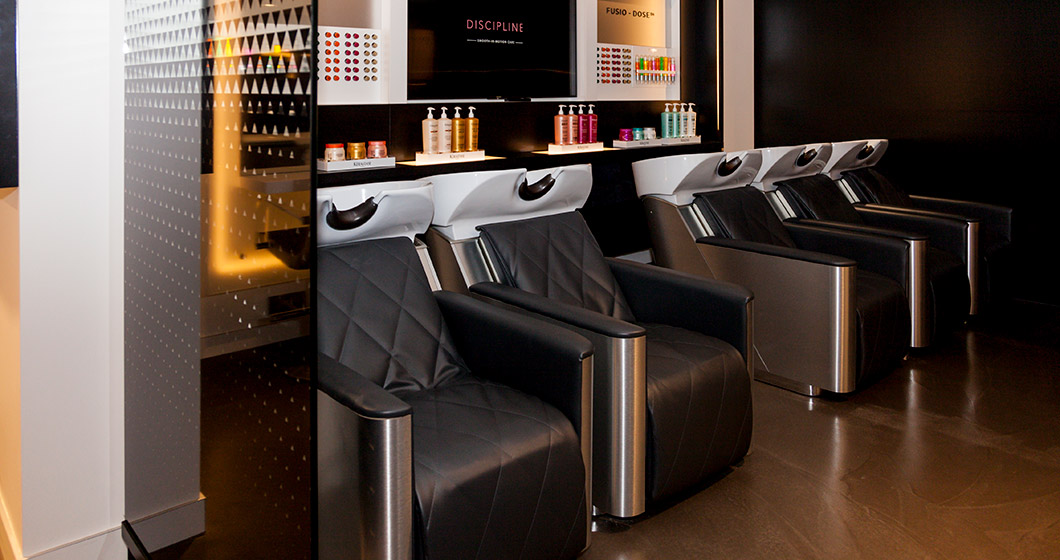 Support for local craftsmanship is also on show at Cataldo's reception with the locally made 3m solid concrete blade-wall and lighting-feature from F!nk Design.
The opulence continues with the floor to ceiling glass shop front, complete with shining mirrored signage, offering one-of-a-kind serene views of the park.
The finest details of the salon aim to reinvent the salon experience while eliciting an environment of creativity.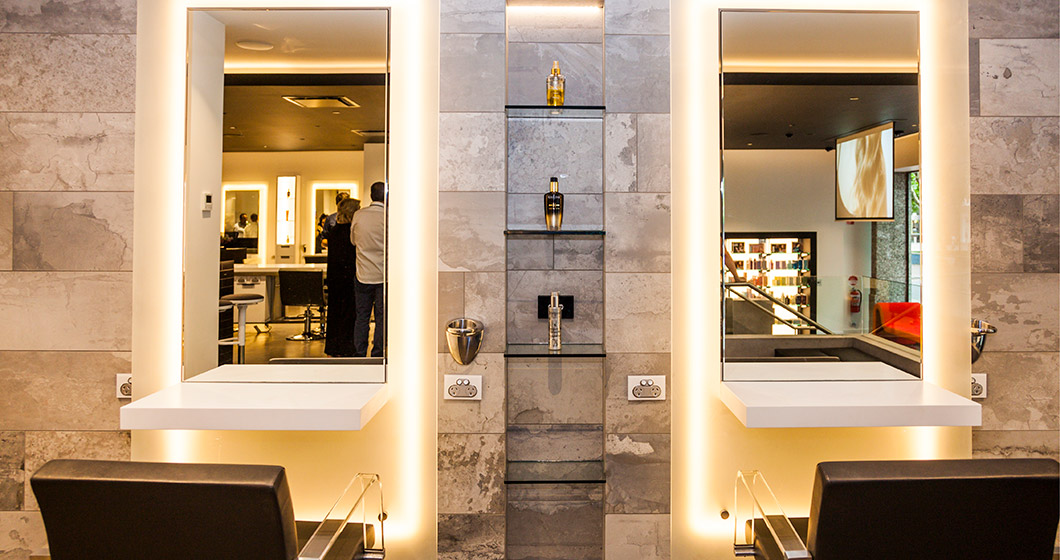 Workspaces are changeable to create a social hub in the centre of Cataldo's salon while client's colour processes or to clear room for educational experiences for team members.
A fully stocked and integrated bar continues the social feel for clients, while the secluded basin-area featuring oversized basins and shampoo lounges – complete with shiatzu massage feature – encourage relaxation and comfort.
Free Wi-Fi and DuPont Corian charging countertops for smart devices built into every station exude convenience and luxury for clients in a high tech world.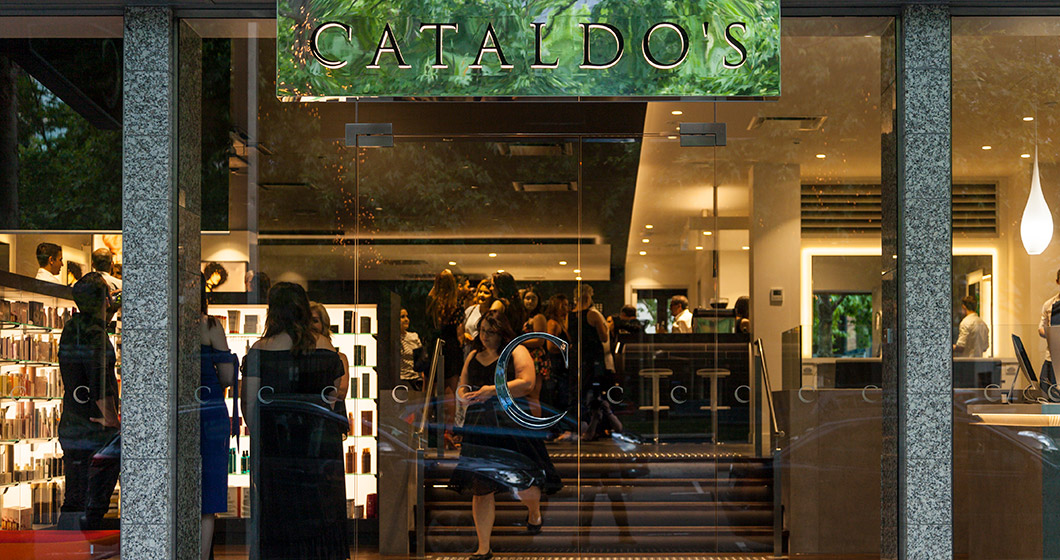 Cataldo's is located at 28 Ainslie Place.