Hockeyroo, charity ambassador, blogger – Anna Flanagan is one busy athlete.  We caught up with Anna for a five minute chat about growing up in Canberra and what's in store for the star in the future.
Tell us about your childhood growing up in Canberra.
I had the best time growing up in Canberra. Being such a close knit community I was able to do a lot of junior sports as it is easy to get around, and catch up with all my school friends on weekends. I often went exploring at the Cotter or did walks around Mount Majura.
The Commonwealth Games on the Gold Coast have almost begun. Do you only watch the hockey or are you a huge fan of the Games?
I am a huge fan of all sports! I endeavour to watch as many different sports as possible to not only cheer on the Aussies but also to see how other athletes compete.
You were the first Australian hockey player to sign a sponsorship deal with Red Bull.  How does it feel?
I worked really hard off field to create a personal brand and build relationships with companies that could help me achieve my dreams. Red Bull played a significant part in this and I was really appreciative of all the opportunities they provided me.
What's it like making the transition from professional athlete to sports reporter with Fox Sports?
Surprisingly seamless! I am sports-minded so I was in my element. However learning new technologies and working late hours took a little getting used to. But it has taught me a lot about all the different sports and what the public like to watch.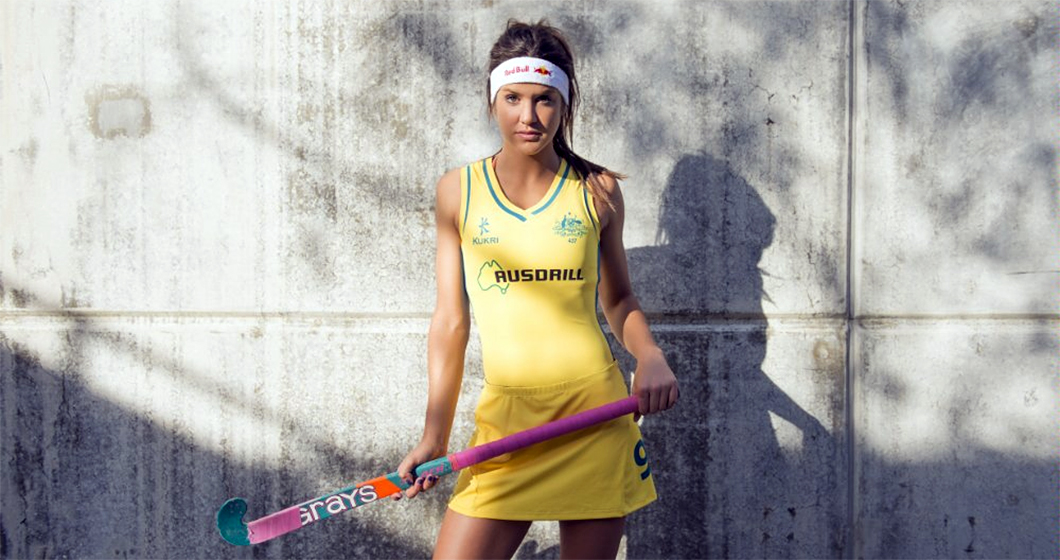 The Australian Running Festival is fast approaching (April 14 to 15), how should your average Canberran prepare for the races?
If you are a beginner start off running shorter distances. Increase it each time you go for a run and make sure you warm up and recover well. For the pros they know it's about keeping their training consistent and tapering to make sure you are refreshed come race day.
What's your best fitness tip?
Find a way to enjoy your exercise! If you grab a friend to do it with, listen to music, or prepare a good meal at the end. It's easier when you aren't dreading what you are going to do.
What's your favourite place for a coffee or dinner in Canberra?
I love Debacle in Braddon! They always have really good meals at good prices, and Tilly's in Dickson is my favourite place to grab a coffee and sit outdoors.
Any advice for someone wanting to get into professional hockey?
Head to the Hockey ACT website to find your local club. From there, there are state trials for all ages – U13s to Vets. State is a stepping stone to be recognised nationally!
What's next for Anna Flanagan?
To continue playing national level Hockey, hopefully represent Australia in the coming years again. I want to continue my rise in sports media as well as my work with local charities.
More info on the Australian Running Festival here.